D.R.: County commissioners wrong
The Eagle County commissioners jointly signed a commentary that ran that other day in reply to an editorial I wrote that took them to task for using fundamentally flawed studies assessing the impact of the Ginn development proposed for Battle Mountain.
Basically, the studies are based on the ski and golf community south of Minturn being a PUBLIC resort, like Vail or Beaver Creek, rather than the PRIVATE, members-only resort it actually will be.
I don't think that was necessarily willful, but the numbers look very wrong as a result of the confusion. And that explains how Ginn and the county's studies can be so wildly at odds.
---
---
The difference is that Ginn's traffic estimates must pass the state's muster, and Ginn must pay whatever price of being wrong if their estimate doesn't turn out to be correct.
Same with housing. They've committed to housing 40 percent of their work force, whatever it is.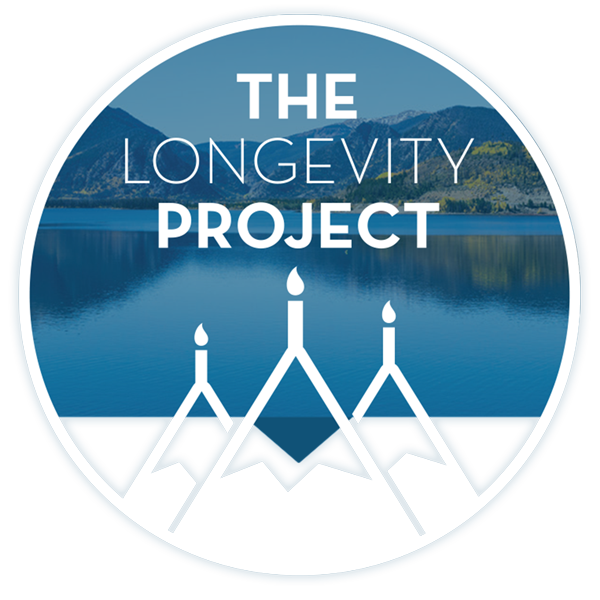 Participate in The Longevity Project
The Longevity Project is an annual campaign to help educate readers about what it takes to live a long, fulfilling life in our valley. This year Kevin shares his story of hope and celebration of life with his presentation Cracked, Not Broken as we explore the critical and relevant topic of mental health.
---
---
There's more at stake for Ginn, then. And, sorry, I know that at least two of the three commissioners indeed are hostile to Ginn's plans, as frankly I am.
But I value a fair fight more than my own discomfit with a gated community staining Battle Mountain and the flats around Bolt Lake. As far as developers go, so far, this one appears to have been very responsible, and responsive. And even I can see economic pluses for Minturn's government and some extra cleanup of mine toxins in the area. I just don't like the cost of the solutions. And I don't think they match what they would fix.
I'm not so sure about the county's interest in a fair fight, though, if they truly are standing with the studies they've sanctioned and certainly appear to me to be pretty wrong.
---
---
Here are some excerpts from an e-mail exchange we had with one of Ginn's planners, Dominic Mauriello of Mauriello Planning Group, all from Dominic himself:
"It is very easy to review the data oneself and determine that numbers cannot possibly be right. Do you really think that the Ginn project is going to generate a workforce that is half the size of the Town of Vail current workforce (6300 employed in Vail)? Vail, mind you has 2.5 million sq. ft. of commercial space, the world's best public ski resort, and 6400 dwelling units. It does not compute. …"
"Joe Forinash stated that the project would create the need for 3,509 employees on property and throughout the community. That would be a community the about the size of Vail to serve a 1,700 unit development. The 2005 update to the Eagle County Nexus Study cites a study by the North West Council of Governments (see excerpt below) which found that second homes are responsible for a total of 12,000 jobs for the entire County. The Nexus Study states that an employee holds on average 1.2 jobs. So converting jobs to employees, that would be 10,000 employees attributed to second homes. So how is it that the Ginn project would generate 35% of all employees attributed to second homes? His numbers are way off the mark. Here is another way to think about it. According to a presentation given by Nina Timm on Vail's housing analysis, the Town of Vail has 6,400 dwelling units (mind you that this does not include hotels, timeshares, fractional uses, etc.) and has 6,100 employees employed in the Town limits (not necessarily living there). They also have North America's premiere public ski resort. So the numbers provided by the County just don't make any sense."
…
"In the other article, Chris Cares is quoted as saying that full time equivalents 'are an artificial way of thinking about employee housing.' How is that when the basis of his studies for Vail and Eagle County are all based upon FTE's?"
"Below is an excerpt that shows the use of FTE's in his Vail study: image003.gif"
"Notice that he uses FTE's as a basis of determining the impact of homes on employees."
Unfortunately, I couldn't reproduce the charts Mauriello attached throughout the messages above, which have been condensed. But he has them.
The economic stake Ginn has in their numbers, and Dominic's expertise in the field are much more convincing to me than the numbers the county is calling gospel even in the face of their errors pointed out to them.
The commissioners need to take a hard second look at their studies. It's pretty obvious that they are wrong.
What other conclusion are we to take if they continue to stand by them? I think there certainly is a basis for indignation.
The irony is I'd much rather stand with the county on this. But that wouldn't be at all honest.
---
Support Local Journalism
---