Daily Editorial: Best bets to lead Vail
Vail Daily Editorial Board
Vail CO, Colorado

What happens in Vail happens to all of us.
It is the economic headwaters of Eagle County and that's why it's important that Vail is led by strong, thorough and creative leaders.
Only Vail residents get to elect those leaders. Fortunately for all of us, Vail residents have a quality crop of Town Council candidates to choose from this election year.
---
---
That's particularly important this year. There are five seats out of seven up for grabs; for two of those seats, incumbents Rod Slifer and Greg Moffet are term-limited from running again and a third seat is open because incumbent Kent Logan is not running for re-election.
Regardless of who you pick, Vail will be guided and molded by some relative newcomers to the Vail Town Council.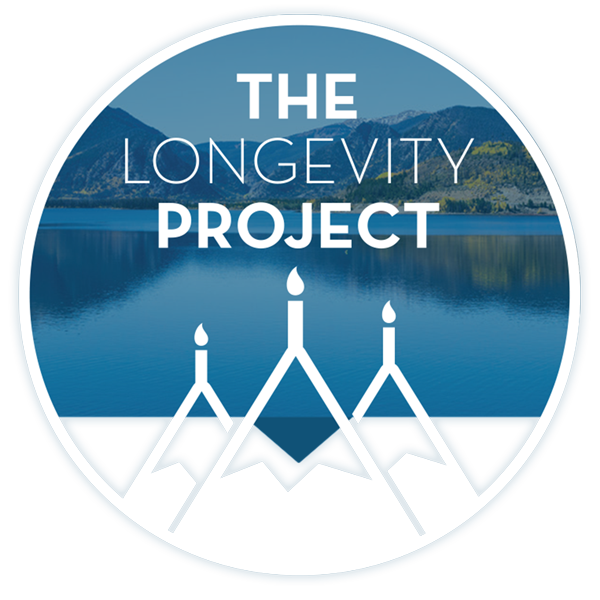 Participate in The Longevity Project
The Longevity Project is an annual campaign to help educate readers about what it takes to live a long, fulfilling life in our valley. This year Kevin shares his story of hope and celebration of life with his presentation Cracked, Not Broken as we explore the critical and relevant topic of mental health.
---
---
All of the candidates are firmly aware of Vail's ongoing challenges: not enough skier parking, not enough workforce housing, not enough money to keep Vail in top shape and not enough being done to make Vail more environmentally friendly. They also talk " a lot " about keeping that elusive "middle class" in town and the pace of construction.
But there's plenty to be proud of in Vail, too. Vail's renaissance is under way and promises to inject new life in town. There's hope for Vail's workforce with new laws that aim to make development pay a bit for the demand it creates for new employees.
Kim Newbury, an incumbent candidate, has helped foster the success we see in Vail today. She advocated for the redevelopment of Crossroads, and pushed for the housing rules that require commercial and residential developers to compensate for the workforce demand they are creating. She's equally critical of some of the council's spending decisions in the past few years, particularly for the Seibert Circle project, which is $200,000 over budget. Now that she has one term under her belt, we hope to see Newbury re-elected so she can build on that experience.
---
---
For similar reasons, Dick Cleveland deserves another go on the council. Cleveland was voted off the board in 2005 for his opposition to the Crossroads projects. Despite losing his re-election bid then, Cleveland doesn't regret his vote. We respect that, as well as his acceptance of Crossroads now.
His opposition to Crossroads then was mainly on technicalities " conflicts between the developer's plans and some of the town's codes. That attention to detail, and his knowledge of the town's history would be an asset for this council, which will be full of rookies who can't help but be a bit ignorant about the rules and regulations.
Cleveland's hiatus from the board also has given him some perspective on Vail's challenges " that as difficult as they maybe, they are also opportunities for the town. The council could use a realist to balance out the sky-is-falling sentiment we hear coming out of Vail at times.
We can't endorse Councilman Kevin Foley, though. His working-man perspective could be valuable to the board, as well as his willingness to disagree with his fellow councilors, even if he is the lone vote. But while he's comfortable with being the nay vote, he's done little in the way of offering ideas and solutions to the town's challenges. We also are concerned about Foley's unwillingness to meet with and listen to those who disagree with him. He spurned the Vail Chamber and Business Association's endorsement interview, and failed to show up for Monday's night's candidate forum. He also refused to meet with our editorial board for an endorsement interview because he is at odds with some of our editorial positions. Vail's council needs leaders who are able to bridge divides, and to respect and even welcome honest " and yes, disagreeable " discussion about town issues.
Now, it's time to survey the seven newcomers.Whomever of them is elected to the council will have a lot of learning to do. That's why we're impressed with Margaret Rogers and Scott Proper. Both have been actively involved in several Vail town boards " just not The Board. Rogers, a retired lawyer, was appointed to the Art in Public Place board and is the chairwoman of the town's Design Review Board. She has some compelling arguments and ideas for making Vail more of a cultural destination than it currently is to help boost tourism in the shoulder seasons and to provide that important "something to do" for tourists who don't want to spend the day on the slopes. Her experience as an attorney makes her well-suited for the intense negotiations that go on between the town and developers " in particular, Vail Resorts. We believe her when she says she has the ability to persuade and to compromise, and when the battle is worth fighting, to stand her ground. Proper also has served on numerous town boards, from the town's conference center committee to his current appointment as chairman of the Vail Recreation District Board. He has made strides in improving the relationship between the recreation district and the town, and could do much to improve the relationship between Vail Resorts and the town. A down side is he just joined the planning commission and quit the Design Review Board in a short period. But as a bank vice president, Proper would bring some financial savvy to the council, which will come in handy when trying to address the town's affordable housing shortage.
We also recommend voters elect Andy Daly, the former Vail Resorts president, to the Town Council. We like the position Daly is in, frankly. His understanding of how his former employer operates, how moving the company's executive offices Broomfield influences Vail Resorts' priorities, would be invaluable for the Vail Town Council. We're comfortable with how Daly views his departure from the company, which was admittedly not on his terms. He understands how vital a functional relationship between the ski company and the town is for the future of Vail. With the departure of Slifer and Moffet, the council will lose some of that vital business experience. Daly could fill that void.
The remaining candidates have plenty to offer, too. Stephen Connolly's stint on the Commission for Special Events gives him a clear understanding of how businesses are important to Vail's success. Susie Tjossem has the perspective of having in recent years visited and studied other ski resorts around the country as part of her work; she has some interesting ideas on how the town can keep its world-class status. Dave Irwin, a developer, provides a link between the construction industry and the town. Bob Mc Kown, a longtimer who seems to know everyone by name, understands Vail's often under-represented working class. For each, some more experience on the town's various boards and committees could give them the knowledge to be top council candidates in the future.
In any case, Vail residents have a compelling lot to choose from this November. Our strongest recommendation is that Vail residents play an active part in deciding their future by going to Town Hall and casting their vote.
" Tamara Miller for the Editorial Board
---
Support Local Journalism
---