Dear Doc: Preventing the painful sunburn
Dr. Drew Werner
Vail CO, Colorado

Dear Doc,
Every year I say I'll never let it happen again, but I was sunburned this past weekend and I know I'll probably pay for it some day. Do you have any good ideas on what a repeat skin offender can do?
Fried in Vail
---
---
Dear Fried,
Building a habit of prevention is the most important part of making a healthy change in your life. It requires setting a goal and then reaching that goal daily for two weeks. By that time, pat yourself on your back; you have developed a new habit. Habits to start include applying sunscreen every day, and if you have a lot of sun exposure or regular sun exposure, consider taking Heliocare, an oral supplement which contains special antioxidant ingredients derived from a fern plant called Polypodium leucomotos. Researchers at Harvard studied the plant extracts effects on damaging ultraviolet (UV) rays. The scientifically-proven results show the supplement reduces the harmful damage of the sun. Specifically, Heliocare can decrease the risks of sun damage, cancer and photo aging.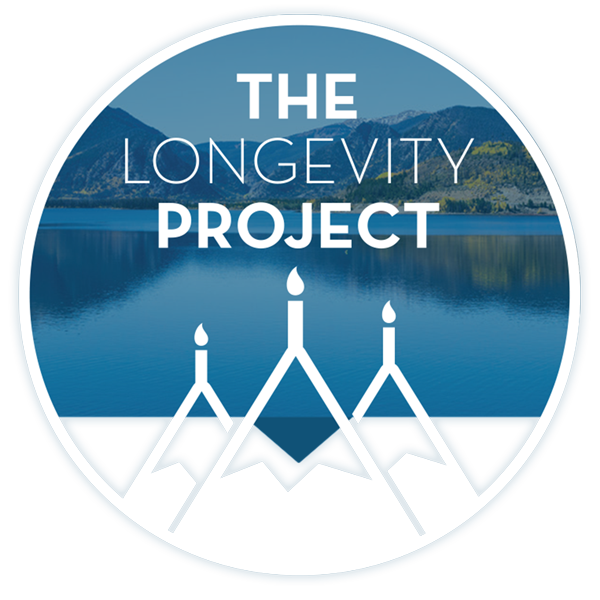 Participate in The Longevity Project
The Longevity Project is an annual campaign to help educate readers about what it takes to live a long, fulfilling life in our valley. This year Kevin shares his story of hope and celebration of life with his presentation Cracked, Not Broken as we explore the critical and relevant topic of mental health.
---
---
Our skin is our largest organ, and often the most neglected. Over one million new cases of skin cancer will be diagnosed this year, with melanoma accounting for more than 60,000 cases. Almost 10,000 deaths will be attributed to skin cancer. Melanoma, the most serious form of skin cancer, will account for nearly 8,500 of those deaths.
Equally alarming is that our high altitude here in Colorado increases our exposure to dangerous ultraviolet rays by 60 percent to 80 percent compared to sea level. That means a person with an average complexion, in direct noon sun and with no skin protection would suffer skin damage in 25 minutes in New York, 14 minutes in Florida and only 6 minutes at an altitude of 11,000 feet! Water and snow reflection may increase exposure by an additional 40 percent. Something else to remember is that sun damage is the number one cause of premature aging of the skin.
We can be smart, though, and avoid the burn. Sunscreens really do work. The key to their success is using them correctly. That's not as easy as it seems. One researcher found that 73 percent of sunscreen users still got burned. While the SPF (sun protection factor) is important, correct use is even more crucial. Generally an SPF of 30 should always be used on the face. Fair skinned individuals should stick with SPF 30 on their bodies, too. Those of us who are less fair complected can get by with an SPF 15. Hypo-allergenic lotions are a plus, although waterproof sunscreens may only have marginal benefits since you must reapply after swimming. At the same time, not all sunscreens are created equal. While there are several products for UVA block, until recently, UVA protection was less than optimal. The difference is important because UVB rays are considered to be the primary cause of your dreaded sunburn, while UVA rays penetrate more deeply, causing cancer and premature skin aging.
---
---
Mexoryl is a newly introduced ingredient for blocking UVA rays. Although it has been available in Europe and Canada for years, it has only been available in the U.S. since late 2006. Marketed under the name Anthelios, it is available through your skin care specialist such as Alpine Laser Clinic in Eagle and through Vail Dermatology in Edwards. Heliocare is also available at both clinics.
It is impossible to avoid the sun altogether. And isn't the sunshine one reason why we live here? Here are some tips for successfully preventing sun damage and the painful burn.
– Use sunscreens every day, especially with UVA and UVB protection.
– Remember Mexoryl is the most effective UVA blocker.
– Apply sunscreens 15 to 30 minutes before sun exposure for full benefit.
– Use enough! It takes on average 1 ounce of sunscreen to cover our exposed skin.
– Reapply sunscreen every two hours, as well as immediately after swimming.
– Don't forget your children! As much as 80 percent of skin cancer may be initiated before age 18.
– Consider using Heliocare if you have a family or personal history of skin cancer or cannot avoid heavy or frequent sun exposure.
Another health tip came to me this week from The Eagle Pharmacy on Broadway in Eagle. They are handing out free ChildPrint ID kits on Saturday. These kits provide a simple, secure, easy and free way to clearly identify your child in the event they go missing. The kit will help identify your child through photos, fingerprints, dental records and hair samples. John or Charity, the pharmacists at the Eagle Pharmacy, will be there to help you with any questions you have! For more information, contact the Eagle Pharmacy at 970-328-6875 or visit http://www.yoursafechild.com.
Let me know what's on your mind at cschnell@vaildaily.com. Remember your health is your responsibility! Health is our greatest asset and it doesn't happen by accident. If something doesn't seem right, or questions are left unanswered don't wait, call your doctor.
---
Support Local Journalism
---