Dillon Dam Road closure brings up old feelings
K.J. Hascall
Summit County correspondent
Vail CO, Colorado

SUMMIT COUNTY, Colorado " Denver Water's sudden decision to close the Dillon Dam Road last week has rekindled a long-smoldering feud over the utility's power and its efforts to siphon water from the Western Slope for the Front Range.
"We thought we'd developed a relationship of honesty and openness," said Summit County Commissioner Tom Long.
That gradually warming relationship " forged after years of acrimony " suffered a blow when the Denver Water Board barricaded the road without consulting with county officials, including those in emergency services.
---
---
Ever since the utility evicted residents while November snows flurried in old Dillon in 1961, Denver Water has been viewed by many in Summit County as a heavyweight interloper, taking a town and later water that many feel should belong to the high country.
"There was a 'they're taking our water' attitude," said Ed Quillen, a former Summit County resident who wrote a column for The Denver Post recently describing some of the bad blood. "Summit County resisted being colonized by this evil big city that could do whatever it wanted to."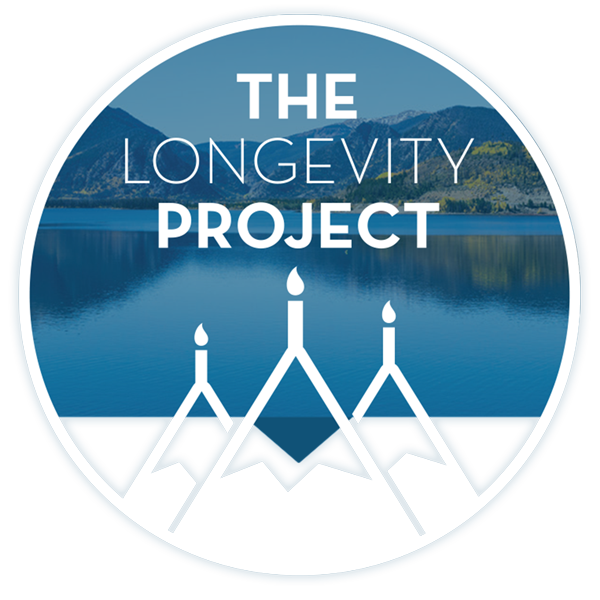 Participate in The Longevity Project
The Longevity Project is an annual campaign to help educate readers about what it takes to live a long, fulfilling life in our valley. This year Kevin shares his story of hope and celebration of life with his presentation Cracked, Not Broken as we explore the critical and relevant topic of mental health.
---
---
From Denver Water's perspective, tension has fomented because the utility is a big presence in the county but is not subject to local decisions; and because it takes legally acquired water out of the mountains, said spokeswoman Stacy Chesney.
But she points out that Denver Water also provides a lot of benefits to the community.
"Denver Water has worked with Summit County on a number of land and water deals that ultimately benefit the county." Chesney said. "We operate the reservoir in a way that maintains high reservoir levels so that it is recreationally and aesthetically appealing."
---
---
Additionally, the utility leases property to the Dillon and Frisco marinas, and all revenues from the leases go directly to recreation at Dillon, including the sheriff's water patrol.
And it gave more than 150 acres of land above the Roberts Tunnel to Dillon for open space and allows use of their property for the ball fields and other events at no cost.
In recent years, officials with Denver Water have reached out more than ever to Summit County in their quest for a "global solution" to the state's water strains, occasionally even eliciting praise for their efforts from local antagonists.
Much of that goodwill was washed downstream last week, though.
"I'd thought we'd had a good relationship with Denver Water until they surprised us with the dam road closure," commissioner Long said. "It's safe to say that relationship is tenuous right now."
Denver Water is resorting to the tactics it practiced 20 years ago, when it never involved anyone in Summit County in its decisions, Long said.
By disregarding local officials, he added, the utility is living up to its reputation for arrogance.
"We are, after all, the front line who protects that reservoir," Long said. "To not have shared the information of a threat with the sheriff's office or police chiefs is hogwash. No one is saying they had to make an announcement. But we are saying they had to tell local officials … so they had time to plan. These guys (local law enforcement) have got security clearances, too, you know."
Cold water, hot blood
Tension between Denver Water and Summit County is nothing new.
Anticipating a population explosion in the 1900s, Denver officials developed a plan to route water from the mountains using a network of reservoirs and tunnels to collect and pipe water to the Front Range.
They took advantage of the economic hardships during the Great Depression to buy water from cash-strapped landowners unable to raise tax money, local historian Mary Ellen Gilliland wrote in "Summit: A Gold Rush History of Summit County, Colorado."
Denver Water officials decided to build a dam at the confluence of the Snake, the Tenmile and the Blue Rivers " the site of old Dillon " and to pierce the Continental Divide with a tunnel that would carry the stored water to the city's supply system on the South Platte River.
"By the 1940s, the Denver Water Board owned most of Dillon," Gilliland wrote. "In 1956, the Water Board dropped bombshell news on the struggling little community. Homeowners and businessmen must vacate the town by 1961."
Residents at the time said Denver Water's actions " picking off homes and businesses one at a time, preying on those experiencing hard times " constituted a land-grab.
"In order to salvage our home, we are forced to move it to the new townsite, where there are no roads, water or sewer systems or lights," wrote an outraged Maxine Collard in a 1960 letter to the editor of the Rocky Mountain News. "We will board it up and hope to find a place to live for the winter. Does the Denver Water Board plan to offer the necessary policing to protect our homes this winter?"
Many of the homes and businesses were moved by truck to modern-day Dillon. Others, worth too little to move, were razed. Some residents moved away to surrounding towns, and some businesses failed.
Lifelong local Leon Joseph Littlebird Littlebird recalled the construction of the dam during the early 1960s.
"I was just a young boy and it was exciting to watch the bulldozers," he said. "We knew a lot of people displaced by [the building]. It was a sad time. This was their home. We had mixed emotions about it. It was progress, too."
Rising 231 feet above the streambed, the dam was completed in 1963, displacing old U.S. 6, the main route into and out of Summit County.
"The road on top of the dam was not originally going to be used as a passenger road, but the county approached Denver Water to get passenger access," said Jim Weldon, an engineer for Denver Water.
The county long since has adopted the Dam Road as a county road " taking over its maintenance and relying on it as an alternate route for traffic between Frisco and Dillon that has grown immensely popular with local residents and visitors alike.
As a result, Denver Water's move to close the road has tapped into old hostilities and fostered new resentment.
"It's Denver's water, and they're never going to let us forget it," Littlebird said. "They've got golf courses to water."
K.J. Hascall can be contacted at (970) 668-4653, or at khascall@summitdaily.com.
---
Support Local Journalism
---