Do the beetles scare you?
Matt Terrell
Vail, CO Colorado

VAIL " The forests surrounding Vail are dying, but many locals aren't grieving yet.
Sure, you can see a few bare and scraggly patches on the mountainsides, but they still seem green and alive. Even with helicopters swooping in to fly away dead piles of wood, the realization that bark beetles will kill most of the forest hasn't truly sunk into the collective consciousness of Vail, a group of researchers say.
"The real shock may yet be coming," said Courtney Flint, an assistant professor at the University of Illinois department of natural resources and environmental sciences. "Some people are just becoming aware of the issue. There have certainly been some dead trees, but there is a sense we are only starting to see it."
---
---
Flint is studying community perceptions and impacts of the pine beetle epidemic " what the locals are worried about and what the locals actually know about pine beetles. Vail is one of nine Colorado towns, including Silverthorne, Dillon, Frisco and Steamboat, included in the study.
The first half of the study, finished last year, consisted of long interviews with 29 Vail residents, ranging from government officials to the people driving your bus. The second half will come from an in-depth survey mailed to at least 4,000 residents, including about 500 to Vail, which should be arriving in your boxes as soon as this week.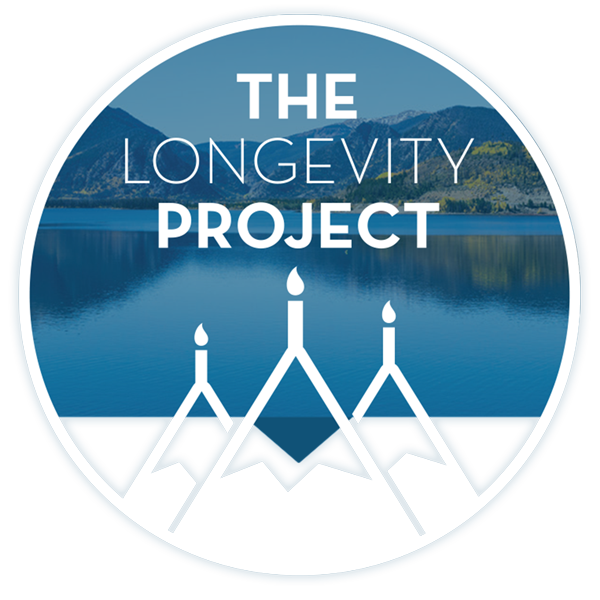 Participate in The Longevity Project
The Longevity Project is an annual campaign to help educate readers about what it takes to live a long, fulfilling life in our valley. This year Kevin shares his story of hope and celebration of life with his presentation Cracked, Not Broken as we explore the critical and relevant topic of mental health.
---
---
You can only tell so much from half a study, but there are already some interesting observations about Vail compared to other communities.
Overall, Vail's anxiety over losing its pine forests isn't at a fever pitch yet, Flint said.
"It's not that they weren't concerned, but the language didn't have that high anxiety element to it," Flint said. "Vail residents would say, 'At least we have our aspen.'"
---
---
That attitude could change in a few years " perhaps when more dead or red trees can be seen. Flint saw the long-term effects of pine beetles on the Kenai Peninsula in Alaska, where 90 percent of the forest was destroyed by beetles.
There was a very emotional response there, one she's already seen in other parts of Colorado where the pine beetle has made more progress.
People in Grand County, for instance, have already seen entire hillsides destroyed by the beetle, and their attitude toward the epidemic is different than it is in Eagle and Summit, said Gary Severson, executive director of the Northwest Colorado Council of Governments and member of the Colorado Bark Beetle Cooperative. He was interviewed for the study.
Every summer though, more trees will turn red, more trees will be thinned out and residents will start realizing how far the beetles can spread in just a year, Severson said.
"The forest is one of the main reasons why people come and stay, so there is that sense of loss and sadness," Severson said. "We talk about the 'new forest' that will take place, but most people will never see it, so they end up saying, 'Well, it's still Colorado.'"
Vail is a resort town, so it seems natural that locals are concerned about keeping the tourists coming in, Flint said.
"They were certainly concerned, but they quickly tied it to the economic," Flint said. "The whole community is wrapped in that identity and is very concerned about the effect on tourism and property values."
That attitude is in sharp contrast to a town like Walden in Jackson County, where they're seeing the pine beetle epidemic as a chance to revive the economy with wood salvaging and biomass projects.
"While they're worried about fires there, they are seeing it as an opportunity " not a sentiment I heard in Vail," Flint said.
Vail residents, for the most part, want to keep the logging industry out of the tourist area, Flint said.
Economics may be the biggest concern, but Vail residents are far from one dimensional. The residents surveyed so far, like all the communities, showed a wide variety of worries when it comes to pine beetles.
"It's a fire management issue, but there is also the aesthetic, the watershed and wildlife " this huge disturbance for their identities," Flint said.
Severson has noticed many people worrying about safety and protecting their homes.
The point in studying all this is really to help leaders make more informed decisions in controlling the pine beetle epidemic, and the public perspective should be a big part of that, Flint said.
So far, Vail residents are giving big kudos to the Forest Service and the town of Vail for their mitigation efforts, while there are still a few people who believe forests should be left alone for nature to take its course.
"It wasn't that long ago when cutting any tree was a divisive thing," Severson said. "Now you're seeing a great deal of unity around the issue, people getting used to the cutting."
Locals are even seeing the silver lining to losing so many trees.
"Some would say, 'maybe this new view I'm getting is going to be worth the loss of trees,'" Severson said.
Flint said some of these results could change once the surveys are returned, which will give the researchers a much broader perspective.
Staff writer Matt Terrell can be reached at 748-2955 or mterrell@vaildaily.com.
---
Support Local Journalism
---