Drought begins to get a grip on area
Eagle County and most of the state is bracing for a dry summer. Local water providers are dusting off lawn-watering and other water-use restrictions, and wildland managers are preparing for what may be a very active fire season.
"Snowpack is normally peaking out in mid-April," said hydrologist Brian Avery of the National Oceanic and Atmospheric Administration. "But we've been losing snowpack for the last two months. Vail did a little better than the much of the state, but it's certainly not normal."
Vail and the rest of Colorado will not be alone in its aridness. Parts or all of 33 states face a very dry year, according to the U.S. Geological Survey. The Northeast is facing its driest year in 107 years, but most states facing drought lie in the West. Colorado's snowpack is averaging 56 percent of average. Årizona is about half that.
---
---
Avon weather watcher Frank Doll, who has kept weather records since 1977, said that in a typical winter, Avon gets about 120 inches of snow. This year there was half that. April precipitation so far has amounted to just an inch of snow.
"If it doesn't snow any more, this April will be the driest since 1977," he said.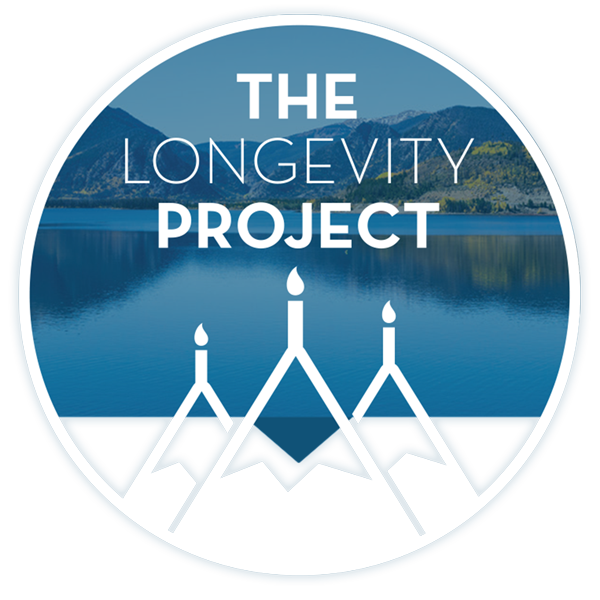 Participate in The Longevity Project
The Longevity Project is an annual campaign to help educate readers about what it takes to live a long, fulfilling life in our valley. This year Kevin shares his story of hope and celebration of life with his presentation Cracked, Not Broken as we explore the critical and relevant topic of mental health.
---
---
The reason for the drought lies out in the middle of the Pacific Ocean, somewhere between the International Date Line and the coast of Chile. It's called La Nina (little girl), a warmer than normal upwelling of ocean currents.
But that cycle may be yielding to the warmer, wetter El Nino (little boy), said Avery. El Nino's cooler currents create cooler and wetter cycles.
"It all depends on the strength of El Nino," said Avery. The last El Nino five years ago was a strong one. If it is strong this year, it could bring a strong monsoonal flow of moisture this summer and above-normal snow next winter." Avery said it is too early to judge what intensity El Nino to expect.
---
---
Low snow, low flow
In Colorado the snowpack that supplies the runoff which recharges aquifers and fills rivers is low. The low snowfall was compounded by the extremely dry snow that fell this season. In a normal year, snow has an inch of moisture in 10 or 12 inches. This year, snow from some of the storms had a 1 to 30 or 40 moisture content, Avery said.
In the San Juan Mountains in the southwestern part of the state the snowpack is 45 percent of normal. In Eagle County the snowpack average is slightly better than 50 percent.
In the seven major Colorado river drainages – incoluding the Rio Grande, Colorado, Platte and Gunnision – the forecast for runoff ranges from 40 to 65 percent of normal.
Forecasted flow for the Colorado River at Dotsero is at 57 percent of the 30-year average. The Gunnison River at the confluence with the Colorado River is projected to be at 39 percent of the 30 year average. The Rio Grande at Del Norte, which drains the east slope of the San Juans, is forecast at 33 percent of normal.
Flows of the Eagle River are slightly better. At the gauging station below Gypsum, the flow is expected to be 60 percent of the 30-year average. Last year meltwater was 90 percent of normal.
Watering restrictions for new seeded or sodded lawns will be in effect for most of Eagle County from June 15 to August 15, which is the peak season for water use. An odd-even watering schedule based on street address is awaiting implementation. The towns of Eagle and Gypsum have watering restriction plans at the ready.
Vail has no such plans because much of its water comes from wells.
Rafters adjust
Rafting companies don't necessarily need high water to have a successful year. They will adjust their routes to take in the rivers that fit their needs.
"In a low flow year the rafting is fun, the water is warmer and people go swimming more and there are more water fights," he said
"Most of the rivers we run are dam controlled so we're guaranteed minimum flows," said Darryl Bangert owner of Lakota River Guides. He has been running area rivers for 26 years. and said high flows don't necessarily equate into better conditions for most raft customers who typically are a adults with children.
"We literally go with the flow. In low flow years, going from the Eagle to Shoshone rapids in Glenwood Canyon is better for our guests." He noted that with lower flows it is possible to hit some of the more challenging runs earlier in the season.
Like many of the area rafting companies, Bangert also runs the upper Colorado and Arkansas Rivers.
Rafting alone adds $11.4 million annually to the Eagle County economy, a national rafting organization estimates.
Tough on fish
Lower, warmer water could harm native fish species, impacting fishing.
The low flow and warm water in the Eagle River last year contributed to an outbreak of the fish disease furunculosis. It's caused by bacteria that fish are normally able to fend off. Warm water stresses fish so they become more vulnerable.
High fire danger
"We could be setting up for a pretty busy early fire season," said Phil Bowden, interagency fire officer for the Bureau of Land Management and the Forest Service. "Live plants won't have all that much moisture in them and will be drought stressed, and things could burn more intensely and things could get bigger, faster. Everything is happening earlier. We're way ahead of where we normally are for this time of year."
The back-to-back drier than normal years and early melt of snowpack has accelerated the fire danger to that approaching mid-summer, a BLM/Forest Service advisory noted. It also cautions that fires occurring this year may be very fast moving and difficult to control because of the amount of fuel available
Bowden said the 90-day weather forecast is calling for a more normal precipitation outlook as summer progresses. But much of the Palmer Drought Index used by the wildland managers to asses conditions increased the drought rating of Colorado's Western Slope from severe to extreme earlier this month.
The BLM and Forest Service in the White River National Forest have not yet put on more firefighting crews, but that remains a possibility, Bowden said. "It's going to be wait and see," he said. More crews have been mobilized along the Front Range and elsewhere, where several wild fires have already ignited.
"It will probably take one fire here to significantly raise the level of concern," Bowden said.
A major pine beetle infestation in the forest's aging lodgepole pine stands could provide a large fire with plenty of fuel. Ironically it's a lack of fire that has created the buildup of fuelwood and attracted the beetles.
Before man began managing lands, fire regularly swept through the forest, renewing the vegetation. When management began, with it came decades of fire suppression. That has left overmature stands of trees vulnerable to insects, disease – and fire with the drier years.
---
Support Local Journalism
---