DUI suspect hexes cops
Eagle Valley Enterprise staff
Vail, CO Colorado

EAGLE, Colorado " A DUI arrest an unusual turn on July 11 when the suspect claimed to be a "black witch" and threatened to place a hex on the arresting officers, Eagle police said.
The 56-year-old woman first caught the attention of a patrolling officer when he had to swerve to avoid a head-on crash when her vehicle crossed into his lane on Broadway at about 8 p.m. Her car kept swerving and she was pulled over.
The woman behind the wheel had slurred speech and glassy eyes. She said she had consumed a couple of tequilas and was also taking methadone.
---
---
When she got out of her car, she was swaying. She initially refused to take a roadside sobriety test, saying she was acting on the advice of her lawyer.
When the cops handcuffed and arrested her, she began yelling profanities and declared herself to be a "black witch." She also threatened to hex the two officers involved. On the way to jail, she kicked and banged her head on the interior of the cop's car.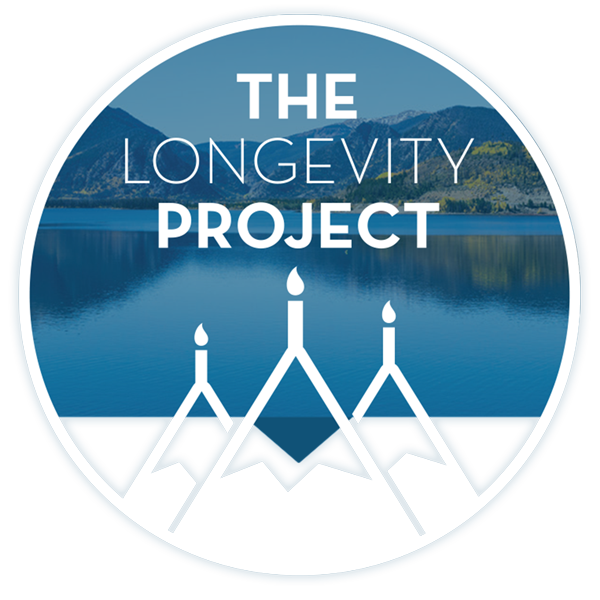 Participate in The Longevity Project
The Longevity Project is an annual campaign to help educate readers about what it takes to live a long, fulfilling life in our valley. This year Kevin shares his story of hope and celebration of life with his presentation Cracked, Not Broken as we explore the critical and relevant topic of mental health.
---
---
She was charged with driving under suspension, resisting arrest, disorderly conduct, careless driving, and failure to display a valid license.
EAGLE, Colorado" A very nervous driver was pulled over by the cops on July 12 after he was found driving on Eby Creek Road with no lights.
The suspect said he didn't have a driver's license with him, but offered a name and a birth date. When that information failed to check out, he offered a different birth date. Same story. He then came up with yet a third birth date " which also didn't check out.
---
---
Eventually, the 21-year-old driver gave his real name and real birth date. He was charged with criminal impersonation, driving under suspension, driving without headlights, and was cited with having an open container in the vehicle.
His 20-year-old passenger was charged with underage drinking.
EAGLE, Colorado " A resident of west Eagle, exhausted from a long work day, was awakened at 12:30 a.m. by a loud noise … like a car colliding with something. He didn't think much about it, and went back to sleep.
The next day, he realized his fence had been damaged, apparently by a vehicle that backed into it. Three fence boards and a post will have to be replaced.
Residents of the neighborhood confirmed that there had been a series of parties at a nearby house when the parents went on a trip and left their son behind. The suspicion was that one of the party guests did the damage.
The case remains open.
EAGLE, Colorado " Absent parents were probably also the inspiration for a recent loud party complaint in the Bull Pasture subdivision. A cop responding to the scene shortly before 3 a.m. heard loud music and observed several young people at the house.
A knock on the door revealed five younger guys. Two admitted to drinking.
The young host, whose parents were not there, claimed responsibility for the party. He said he obtained the beer by "shoulder tapping" an unknown party outside of a liquor store in Edwards and persuading that man to purchase the beer.
Two of the young men were summoned for underage drinking.
EAGLE, Colorado " A patron at the Brush Creek Saloon on July 11 refused to leave after he was cut off from drinks and ordered out of the place.
When friends tried to put the man inside a vehicle, he broke free, and tried to get back into the bar. He indicated he wanted to fight the manager.
Eagle officers on the scene approached the suspect, who was yelling profanities and behaving aggressively. At one point, an officer resorted to a straight punch to keep the man from approaching him. That prompted some aggressive behavior from the crowd. The cop ended up spraying the suspect with pepper spray.
An ambulance was summoned to deal with the suspect's stinging eyes. The 21- year-old man insisted on going to a hospital. On the drive for medical care, he became contrite and apologized for his behavior.
He was charged with obstructing a police officer, resisting arrest, disorderly conduct, and criminal trespass.
DOTSERO, Colorado " A man was walking on Highway 6 in Dotsero to his home, July 6, when a speeding pick-up truck came close to hitting him. The man told the driver to slow down.
The driver pulled over, got out of his car and started hitting the ground with a baseball bat in an aggressive manner. In defense, the first man picked up two large rocks from the side of the road.
The driver went back to his pick-up and returned with a hunting rifle, which he pointed at the first man. The man ran away and hid. The driver driving towards Eagle. The threatened man called deputies and described the driver.
Deputies and the Eagle town cops waited for the suspect to exit at Eagle, and followed him to the Eagle County Fairgrounds. A bat, two rifles and beer were found in the pick-up.
The suspect was charged with aggravated menacing, a felony.
GYPSUM, Colorado " A vehicle was pulled over on Cooley Mesa Road on July 5 for speeding and swerving.
However, this routine traffic stop turned into more. The woman driver of the car was listed as the protected person on a restraining order. The man sitting in the passenger seat of the vehicle was the restrained party on that protection order.
When was asked to exit the vehicle, deputies could smell alcohol and noticed that he was unsteady on his feet. He refused to place his hands behind his back when asked.
Once at the jail, the man yelled at deputies and staff. He also stuck his genitalia outside of a meal hatch door, located on the holding cell door, and urinated.
He was charged with underage possession and consumption of alcohol, and violation of a restraining order.
---
Support Local Journalism
---