Eagle art exhibit celebrates Mother Earth
Daily Staff ReportVail CO, Colorado

EAGLE Eagle is an earth-friendly community, especially this summer.The community is the canvas for 20, super-sized globes that comprise the Mother Earth Exhibition. The globes are scattered around town and feature everything from interactive gadgets to realistic depictions of wildlife and whimsical illustrations of small-town life.The Mother Earth Exhibit is the encore to last years popular Boots on Broadway project. That effort featured a dozen six-foot-tall cowboy boots lining Eagles main street. While the boots captured the communitys affection, the exhibit left its brainchild, Holli Snyder of NRC Broadcasting, with a difficult dilemma. What could she possibly propose as a follow-up?It needed to be something I felt passionate about, Snyder said, and the globes just seemed to make sense, with our culture so focused on the environment.While the idea of 5-foot decorated globes sparked Snyders imagination, she later questioned the logistical wisdom of the choice.I did chastise myself for making them so large. I wanted the Wow! factor, Snyder said. Turns out, it is no small thing to transport large globes to the Colorado mountains then arrange for 20 artists to pick them up. Logistics became even more difficult once the globes were completed and had to be carefully protected for shipment to Crazy Als Gypsum Auto Body and Frame for clear coat treatment.Afterwards, the artists had to deliver their globes to the Eagle Public Works building. Town crews placed the artwork around town. Thats when the fun began.Every time a different one came in, we were so excited to see what showed up, Snyder said. She deliberately granted artistic license for the globe creators, which resulted in an eclectic exhibit.Unlike the Boots exhibit, which was confined to downtown, the Mother Earth globes can be spotted all around Eagle. The reasoning behind spreading the exhibit around town was to entice more people to explore Eagle, she said.The globe artists will be honored during a special event at the Eagle County Fair and Rodeo on Thursday, July 31. An artist reception is planned that evening and the artists themselves will be introduced during that nights rodeo performance.The Mother Earth Exhibit will continue through Sept. 6 when the globes will be auctioned off at the Potatopalooza event downtown. On-line bidders will be able to participate this year, Snyder said, which will allow people from all over the country to bid. Proceeds will benefit a handful of local charities. Maps showing the various globes, artists and sponsors are available at locations throughout town. Additionally, exhibit information is available at http://www.eaglecolorado.com.
Robin NashPazzos Pizzeria, 0050 Chambers AvenueWhen Robin Nash was just a baby, her paternal grandmother observed that she paid special attention to colors and predicted she would become an artist.Her grandmother was right.Born in Kingston, Jamaica, Nash moved to the United States as a young girl and began to use art to tell stories.Nash tells the story of mother earth, on her globe by exploring overlapping cultural icons. The relationship of Maiden-Mother-Sage (Youth-Adult-Elder) is just one example. The rainbow serpent encircling the globe comes from Australian creation myths. The rainbow serpent is traditionally found guarding water, a precious resource. In Gaias Dreamtime the rainbow serpent is protecting Mother Earth, Nash said.The constellations depicted in the night sky are real and imagined. Among the imagined constellations is the ancient Greek goddess of the earth Gaia.Each of the creatures and flowers depicted were included for symbolic reasons and correlate to the season/age where they reside. For instance, the owl is a symbol of wisdom and protection. The morning glories, that open in the morning and die the same evening, are used to symbolize the cycle of death and rebirth.
Tim OBrien246 BroadwayTim OBrien was on the top deck of a dive boat when a meteor shower lit up the night sky above the open sea.It was a spectacular. It was like a religious experience, OBrien said. That experience inspired the creation of his globe.His dark globe, representing the night sky, with meteors flying through it, sits at exactly a 23.5 degree angle on its axis, the same as the real earth. OBrien carved the globes axis and wooden arch from Australian wood that he had been saving.His globe, which demonstrates his woodworking abilities, took him approximately 40 hours to complete.OBrien has been a woodworker in the Eagle Valley for 27 years, making a living off of antiques of the future, as he likes to call his work.Public art projects are really fun and really diverse, OBrien said. They stimulate conversation.Visit http://www.westernwood.net to see more of OBriens work.
---
---
Laurie DusenberryMi Pueblo Mexican Restaurant, 0065 Market StreetOkasan means mother in Japanese. Laurie Dusenberrys globe represents mother earth, and her travels in Asia. The Koi fish and water on her globe are representative of Asia, while the beautiful gray top of the globe, covered with snowflakes and snow-covered trees, represents Dusenberrys life in the western United States. Dusenberry lived in Park City, Utah, before she moved to Eagle two years ago.Dusenberry says that when she creates art she has no master plan, she just goes with what comes.She usually works on 5- to 6-foot tall canvasses and large murals, however Dusenberry said the globe was a really fun canvas. I have never done anything three-dimensional before.
Karen and Rick Filter and Jessica WeaverEagle Visitor Information Center, 100 Fairgrounds RoadIt was a family affair, Jessica Weaver said of the globe project. Jessica, her dad and step-mom together spent 250 hours completing their globe.It was pretty intense, Weaver said.This detailed and engaging globe was inspired by the familys admiration for how the Native Americans respected Mother Earth in every day life.It would be great if we could all live like that, Weaver said.The artists tried to represent the beauty of the Eagle Valley on their globe. Scenes of Red Gap, Brush Creek and the New York Mountain Range are included.The artists also tried to engage the viewer by placing quotes on the globe.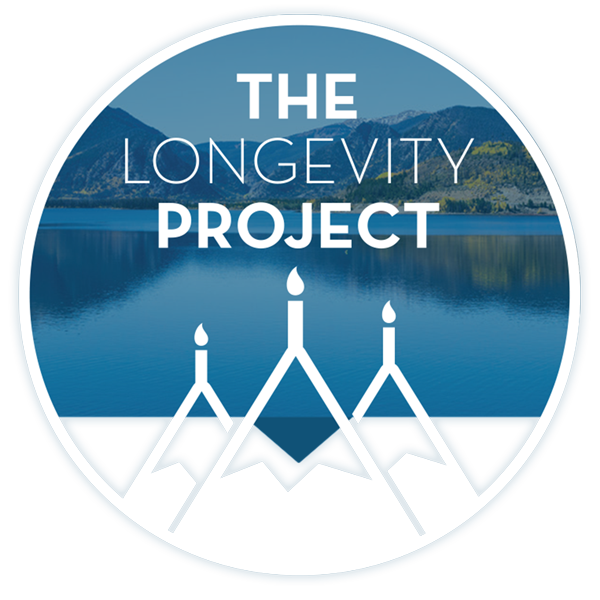 Participate in The Longevity Project
The Longevity Project is an annual campaign to help educate readers about what it takes to live a long, fulfilling life in our valley. This year Kevin shares his story of hope and celebration of life with his presentation Cracked, Not Broken as we explore the critical and relevant topic of mental health.
---
---
Constance StoneEagle County Building, 500 BroadwayConstance Stone and her family moved to Eagle one year ago. She wanted to start painting but had a difficult time finding opportunities in the valley.Her husband heard the Mother Earth globe project advertised on the radio and encouraged Stone to participate.She painted children holding hands around the globe, with the continents pieced together like a puzzle behind them. Stone also including recycling symbols around the globe.Living in Eagle has engaged me in recycling and living the natural life, she said. Stones biggest challenge in creating this globe was finding the time to paint with a one-year-old child at home.
Guy SandhusenBlack Bear Building, 200 Capitol StreetGuy Sandhusen tried to include as many elements as he could to represent Mother Earth, he said.Sandhusens globe is segmented into sections. He painted a desert, mountains, a forest and an ocean on the top section of the globe. Below this he included the Seven Wonders of the World. Underwater, lava and lightning scenes are also present. On the bottom of the globe he depicted the Aurora Borealis, the Northern Lights. This is when the sun hits the atmosphere at a certain angle and lights up the Alaskan night sky, Sandhusen said.The biggest challenges Sandhusen encountered with creating his globe involved its size and the time he had to complete it.
Harald FrickerEagle Town Hall, 200 BroadwayEagle artist Harald Frickers globe is more than just a pretty piece of art. Its a wind turbine and solar-panel-powered interactive experience.Taking the Love Your Mother Earth theme to heart, Fricker, a graphic designer, Web developer, mural painter and inventor, created an environmental art piece. It doesnt get any greener than this.Press a button, peer in a porthole and watch little tropical fish swim by. If youre lucky enough to be walking by when the music is playing, youll hear the soft sound of Hawaiian musician Izzy, singing a medley of Somewhere Over the Rainbow and Its a Wonderful World.Theres a spinning wind turbine, custom-made out of Balsa wood, on the top. The big ball is also decorated with a line of Plexiglas symbols for sun, water, nature, humanity, art, music, recycle and peace.I was trying to find something as different as possible, Fricker said.The challenges? In addition to making a piece of art out of a 5 foot blob of fiberglass, Frickers work requires regular maintenance. Hes considering updating the swimming fish element.Art is worth so much more than people know, Fricker said.
---
---
Cindy PetrehnCorner of 4th and BroadwayCheerful would be the word to describe Edwards artist Cindy Petrehns globe. The acrylic artwork features a big, happy sun, bright flowers and a simple landscape.Peterhn has a degree in fine art and operates a photography business. She had been longing to get back into painting for a while, which the globe project helped her achieve.The project was a challenge, she said.For the last half of it, I literally laid on the ground in my garage, and painted it like Michelangelo, she said.
David GrimstandAmericInn Lodge & Suites, 85 Pond RoadLandscape painter David Grimstand of Boulder heard about the exhibit from a friend of a friend. His globe, painted with acrylics, is a serene scene that sort of morphs, as the viewer circles the globe, from a broad plains landscape to a dramatic mountain vista.His biggest challenge was transporting the gigantic fiberglass globe back and forth from the Front Range. The price of gas also had him cringing a bit.He estimates that about 30 hours of painting went into his art project.I would probably take on a project like this again. It was a lot of fun, says Grimstand, who is also a musician. Kathy Heicher
Alithea Doyle and Jessica StolbergSeasonal Thymes, 315 Capitol StreetThe two words in this globes title are Aboriginal for bird and earth.Graphic artists Alithea Doyle and Jessica Stolberg, who both work for the Vail Daily, were eager to complete an art project like they hadnt done since college.We got back into it, with the deadline and all, explains Doyle.Their original plan was to cover the globe with crazy-looking birds. However, that kind of detail took longer than they expected, so the plan changed.Doyle describes herself as an organic kind of artist, who has always favored the tree image that dominates this luminescent work. The bright starbursts splashed around the globe are something shes always featured in her original artwork.Stollberg came up with idea of adding the city beside the tree.The women enjoyed the challenge.We just wish we had more time to work on it, says Doyle, We were glad to have the chance to do it.Kathy Heicher
Justin MartinBeveridge Real Estate, Broadway Liquors, 405 BroadwayA professional tattoo artist, Justin Martin of Edwards has a fascination with the history of tattooing that is reflected in the globe he painted.Tattooing goes back to the dawn of civilization. Every culture has tattooing somewhere in its heart, he explains.For a guy whose usual medium is human flesh, the fiberglass globe was a new experience. He airbrushed the paint, using 10 different collars of shimmering, color-shifiting automobile paint. This globe does shine.Just executing the concept was a challenge. I was learning air brushing while I was doing the globe, he explains. The time constraint added an element of deadline pressure to the project.Martin, who also works as a delivery driver and marketing manager for the Thrifty Shoppe, set up his project in a space at the Edwards store. The ongoing art project drew a lot of attention from shoppers and fellow employees.I got a lot of good criticism, he acknowledges. His tattoo shop is located in Eagle-Vail. Kathy Heicher
Kay Cochrane1140 Capitol Street (By the Eagle Theater)Kay Cochrane admits to a sort of obsession with anthropology, sky watching and old stuff. She describes herself as an old-time sci-fi geek. She was just two years old when the first moon launch happened.We are always looking forward, always looking up … The science fiction ideals I grew up with were that man can reach the stars and see the universe, she explains. The earth is where it all starts.Her globe features a sci-fi sort of scene of starts, the moon, and an observatory. Theres a Stonehenge – like depiction there, too. She used acrylics, an epoxy-like material for texture, and a dremel tool to create her globe.Cochrane, who grew up in Denver, spent many years as a professional artist, creating special effects for theme parks. These days, shes working at the Childrens Learning Camp outside of Gypsum.Thats the job that never gets boring … its kind of the most important thing Ive done, she says. Kathy Heicher
Cheryl St. John341 BroadwayDenver artist Cheryl St. John never hesitated when Ann Kurronen, director of the Betty Ford Alpine Gardens in Vail, asked her to do a pro bono piece for the Love Your Mother Earth project.St. John does lots of plein air watercolor and oil paintings at the gardens every summer. Her work is featured on the greeting cards and prints sold in the gardens gift shop.I love painting flowers, and I wanted to give back to the community for all theyve done for me, says St. John. She has re-created the colorful gardens, including its historic log cabin, on the globe.She failed to ask about the size and the deadline; and admits to being a bit intimidated when she first received the 5-foot diameter globe. She spent about 60 hours painting the globe. It was her first venture with acrylic paints, on a three-dimensional surface.It was quite a challenge, but a rewarding one, she says.St. John recently won an award at the Art in Public Places competition in Vail. The prize-winning piece is showing at the Vail International Gallery through the end of July.She and the Alpine Gardens Staff are hoping that whoever buys the globe at auction in September will consider it donating it to the gardens for permanent display. Kathy Heicher
Colorado Mountain News Media: Danielle Krohn, Crystal Heroux, Richard Gates, Lauren McElroy, Kristen DeMay, Leslie RodriguezInkahoots, 308 BroadwayThis globe has continents fashioned from moss and the oceans graffitied with words.We liked the idea of moss because it is living art and words because it is something we work with every day, says Danielle Krohn, one of the team of graphic artists from Colorado Mountain News Media. The words on the globe are slogans used by CMNM, places that CMNM serves, words with global meaning and a dedication to Jose Rodriguez, a CMNM employee who recently passed away. Krohn explains that it was hard to come up with a cohesive concept that everybody agreed on. It was definitely fun and an interesting project. It just came to life as we were going, Krohn notes. Katie Drucker
Nancy Anderson Eagle Ranch Slifer Smith & Frampton office, 1143 Capitol StreetArtist Nancy Anderson describes herself as a huge animal lover. Thats what inspired her globe.I was surprised how many of our species were on the critically endangered, endangered and threatened lists species we have grown up to know and love, she explains. Anderson wanted to share information about endangered species as part of her artwork; but that goal required some heavy editing. I couldnt possibly paint all of them or fit all of them on the globe and still have their beautiful faces for all to see, she says. Eventually she managed to paint 30 animals on her globe. If time had allowed, she would have liked to fit around five more on the space.I hope my message is there for all to see, Anderson says. Pam Boyd
Jose Pardo and Joshua RayneEagle Pharmacy, 301 BroadwayJoshua Rayne, 11, heard about Eagles globe exhibition on the radio and wanted to be a part of the project. He teamed and his father, Jose Pardo, and started brainstorming ideas. Pardo and Rayne decided it would be inspiring to involve children in the creation of a globe.They are the future of the world, notes Pardo. In the background of the globe silicon was used to create continents. In the foreground are hand prints from seven of Raynes friends from Glenwood Elementary. The hardest thing about creating this globe was controlling the kids to do what you want them to do, says Pardo. The original plan was to make each child pledge to do something for Mother Earth before putting their handprints on the globe. However, due to a death in the family, there was not enough time to create the globe Rayne and Pardo had originally envisioned. Katie Drucker
Glen Samuelson and Amy DoseAlpine Ambiance, 321 BroadwayArtists Glen Samuelson and Amy Dose individually created artwork for Boots on Broadway last year. They decided to team up for their Mother Earth artwork.The pair opted to create a vibrantly colored make-believe street scene. But to really appreciate Village, view it by night.According to Samuelson, he and Dose drilled several little holes in the globe and placed a solar light inside. As a result, the globe glows with the light of several stars at night. Pam Boyd
Bernie Boettcher225 BroadwayBernie Boettcher was commissioned by Holy Cross Energy to create a globe celebrating the companys commitment to green technologies such as wind, solar and turbine power.Boettcher, a Silt-based artist whos wife is employed by Holy Cross, found inspiration in a map of ocean currents.While he has created other artwork, Boettcher admitted he was initially taken aback by the size of the Mother Earth globe. It was slightly larger than I expected, but I enjoyed that part of it. I like doing things like that things that produce a challenge. Pam Boyd
Lorie Locke, Evan WetzelFirst Bank of Eagle, 25 Market StreetMother Earth Exhibition organizer Holli Snyder called her family into service and as a result her sister Lorie Locke and her 8-year-old daughter Evan Wetzel created a mosaic using recycled mirror and textured glass.Locke figures theres 50+ hours of work represented in the globe. She also admits she didnt really know what she was getting into.Holli said they were going to be large, but until I saw it, I didnt know how large. Evan was great at doing the bottom part.Locke traveled from her Kansas City, Mo. home to work on the project. Pam Boyd
Blue Flame Steel & Glass, Staton Morris, Shane Cooke, April Nottingham, Sharon Doll, Calley GottbehuetFarmers Insurance, 2116 E. Third StreetThe Family Tree was created by Blueflame Glass and Steel, headed up by Stanton Morris and assisted by Shane Cook designing the hammered steel tree that encircles the Mother Earth painted by Designer April Nottingham with the help of Sharon Doll and Calley Gottbehuet.Stanton and April, both started working with hot glass about 13 years ago and met about 5 years ago working their own booths at the Minturn Market. Stanton started expanding into decorative steel work two years ago along with Shane. Daily Staff Report
---
Support Local Journalism
---