Eagle County author/humorist Allen Smith lampoons life in his third book, 'Monkey in a Pink Canoe'
EDWARDS — Chinese finger puzzles are like life, said local humorist and author Allen Smith.
Stay with us —this is brilliant.
Chinese finger puzzles are those things you stuck on your fingers when you were a kid, and still might. The harder you pull, the tighter they hold you.
---
---
"We all have these things in our lives that are so serious. The more seriously we take them, the worse they become," Smith said. "The harder you pull and the more invested you are in your problems, the tighter they grab you."
Lighten up — most of this stuff is funny.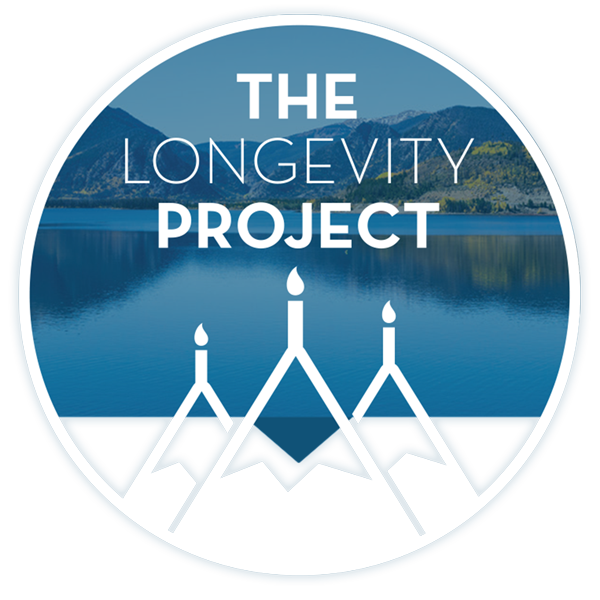 Participate in The Longevity Project
The Longevity Project is an annual campaign to help educate readers about what it takes to live a long, fulfilling life in our valley. This year Kevin shares his story of hope and celebration of life with his presentation Cracked, Not Broken as we explore the critical and relevant topic of mental health.
---
---
"We take common daily occurrences, and they end up being funny," Smith said.
"Monkey in a Pink Canoe" is Smith's third book, a collection of columns and essays he wrote and published. He likes 'em, other people like 'em, so he compiled them into a manuscript and turned it over to Relentlessly Creative Books.
"I had such great feedback I wanted to get them in front of more eyes," Smith said.
---
---
Before you can say, "That tree was just standing there," Smith had published and printed his third book.
Most of this stuff happened to him, some happened to people he knows and some he just made up. The trick is that you can't tell the difference, and they're all funny.
"It's a series of short essays that are easy to read. There's something in it for everyone," Smith said. "Sometimes I look at it and wonder, 'How did I come up with that?!?' I'm in the shower when I get all my good ideas."
Funky monkey
Smith is officially funny. He won awards from America's Funniest Humor and Funny Times has published a couple of his pieces. They've also published other funny people, such as Dave Barry, Chris Hume and Bruce Cameron.
In his latest tour de force, Smith takes a hilarious look at the stuff of life: dating, sex, technology, entertainment, health and fitness, bank robbery and money, ex-girlfriends, getting beat on The Dating Game by a serial killer and online dating.
"There's a lot to laugh about in life," Smith said.
Let's start with the title piece, "Monkey In A Pink Canoe." It's about a life-long bachelor who gets cornered by a 6-year-old nephew who wants his uncle to explain the bare necessities.
Instead of the clinical terms for human anatomy, the uncle uses slang, such as "monkey," "pink canoe," and even "bald-headed yogurt slinger."
During the talk, the uncle touches on just about everything you can imagine and maybe a couple things you haven't.
He wrote, "With Rentals Like These Who Needs Friends," after he lost his job, his home, and his girlfriend.
"Even the cat left," Smith said, laughing.
He was bummed for a while, as anyone would be, then started to see the humor in it. He stumbled onto a website, rentafriend.com, which is a real thing. You can rent friends for all sorts of social occasions.
Smith took it a step further, writing the piece like he was renting an entire family, and wove in something like a cell phone contract. He rented a girlfriend, a slightly alcoholic mother, a smoker father and a daughter who hates him. For $4.99 a month, he could talk to any of his rented relatives for 900 minutes a month and free on the weekends.
Then there's Paws for Prisoners. Pets therapy programs in jail are good for the prisoners, but what about the dogs?
"What's it like to be at home getting two meals a day when his owner ships him off to Leavenworth?" Smith asked.
The dogs fall into the wrong crowd, ends up with a prison Mohawk and … well, you need to read it.
Any story about online dating is an immediate hit, Smith said, and "My Sizzling Russian Bride" is one such story. Among other things, it's a compilation of his ex-girlfriends' worst traits.
"You Can't Compete With a Serial Killer" really happened. Smith was recruited to play the Dating Game, the old TV game show. He lost and went home, but 6 weeks later he learned that they had recruited a convicted serial killer, who won.
"The Mother of All Boredom" is a first person account of working at a bank and finding ways to entertain himself, such as comparing the number of hairs on each arm.
"Stranded in Purgatory" and the follow-up piece is about a guy who's reincarnated as a chicken in a commercial poultry farm.
Like most humorists, he's at his best when serious topics cry out to be lampooned.
Staff Writer Randy Wyrick can be reached at 970-748-2935 and rwyrick@vaildaily.com.
---
Support Local Journalism
---