Eagle panel debates medical marijuana
EAGLE – In attendance at Monday night's panel discussion in Eagle titled "How do you feel about the impact of medical marijuana on youth?" were two 17-year-old boys who characterized the debate dichotomy.
Rick Ramunno is a junior at Eagle Valley High School and vice president of the Devils Against Drinking and Drugs. Chaz has been diagnosed with a very rare condition call myclonis diaphragmatic flutter and is a medical marijuana patient.
During comments at the formal session – which was hosted by the Youth Coalition, Eagle County Sheriff's Office and Eagle County schools – Rick talked about his group's efforts to promote a drug-and-alcohol-free environment at Eagle Valley High School.
---
---
"We have seen a lot of things at our high school," Rick said "We have seen students who start using marijuana and become apathetic. They don't care about athletics or academics any more.
"We hate to see our friends change like that."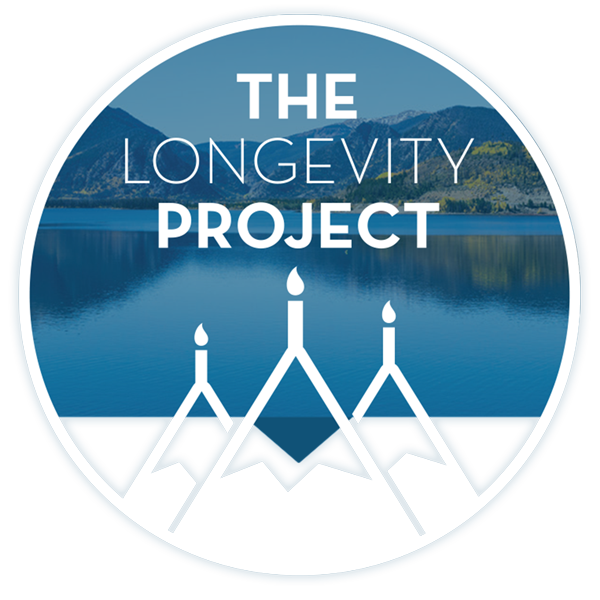 Participate in The Longevity Project
The Longevity Project is an annual campaign to help educate readers about what it takes to live a long, fulfilling life in our valley. This year Kevin shares his story of hope and celebration of life with his presentation Cracked, Not Broken as we explore the critical and relevant topic of mental health.
---
---
Chaz, as a medical-marijuana patient, can't attend his public high school. He completes his course work online but misses activities he used to enjoy, such as band. But it is a price he is willing to pay in exchange for the medicine.
He talked about how his condition causes seizure-like spasms in his throat and diaphragm. When his condition began, he and his family tried various prescriptions to no avail. Finally, one of Chaz's doctors suggested trying marijuana. It proved to be an effective antidote to his symptoms.
"It took us two or three months to want to try it," said Chaz's dad, Shawn. But when round after round of more conventional drugs failed to help, the family decided to give it a shot. Today, marijuana is the only drug Chaz uses to combat his symptoms. He ingests the drug in the form of candies and lobbies on behalf of Coloradans 4 Cannabis Patient Rights.
---
---
And while the adults at the community forum appeared markedly split between pro-medical marijuana and anti-medical marijuana camps, the two boys found each other after the formal presentation and simply talked for a few minutes. Both learned a bit about each other's concerns, and politics didn't seem to be a factor in their conversation.
Panel presentation
Monday night's formal panel discussion featured Colorado Attorney General John Suthers, local physician Dr. Drew Werner and Mike McWilliam, of the Eagle County Sheriff's Office. The session was patterned after a similar community forum held Nov. 8 in Glenwood Springs and drew a crowd of approximately 70. Event moderator Tony Mauro cautioned the crowd that the presentation was intended as an education forum, rather than a political debate.
Suthers presented a brief history of the evolution of the medical-marijuana industry in Colorado dating back to the passage of Amendment 20 in 2000. He said the amendment contemplated a "grow-your -own" model for people with debilitating conditions who could find pain relief from marijuana.
However, since that time, the ranks of Colorado medical marijuana cardholders have swelled to approximately 130,000 patients, Suthers said. He said that 70 percent of those cardholders are men between the ages of 19 and 40 and that the median age of the group is 33 years.
"That is precisely the demographic profile of recreational drug users in the state," Suthers said.
Why should we care, he asked? Suthers said there are several reasons and he drew an angry response from several people at the session when he said, "Medical marijuana patients are now the primary source for adolescents (to obtain marijuana) in the state."
Suthers argued that accessibility to marijuana has created more acceptability for use of the drug among teens. He said that after decades of declining marijuana use, the drug is gaining more popularity among teens who aren't using it to treat chronic medical problems but, rather, as a recreational drug.
Marijuana and the brain
On the medical side, Werner said marijuana has a far different effect on a developing teenage brain than on an adult brain. He cited studies conducted of teenagers in drug-treatment programs that show marijuana dependency was the most common characteristic.
Werner also said that today's marijuana is far different from the weed people smoked back in the 1970s and 1980s. In those days, the THC – tetrahydrocannabinol, the active ingredient in marijuana – level of most marijuana consumed averaged around 2 percent. Dr. Werner said today, the average THC level has climbed to around 10 percent and can be as high as 68 percent in some marijuana strains.
McWilliam began his talk by saying that a letter to the editor of the Vail Daily urged residents to avoid the panel discussion, calling it an effort at "fear-mongering." He thanked the crowd for coming out and said marijuana use by juveniles is a pressing community concern.
"Six middle school students were cited for marijuana possession last week," McWilliam said.
He cited statistics compiled by the Youth Coalition in its 2010 survey, which showed 22 percent of local teens reported using marijuana during the past 30 days. Thirty-six percent of the respondents said marijuana was very easy to obtain.
But on one note, McWilliam specifically would not comment.
"The Eagle County Sheriff's Office does not have a position regarding the upcoming medical-marijuana dispensary vote in Eagle," he said.
That vote is scheduled for Jan. 3.
---
Support Local Journalism
---