Eagle Valley Land Trust's Ranching Heritage Tour puts you in the lap of local history
If You Go
What: Eagle Valley Land Trust annual Ranching Heritage Tour
When: Saturday, July 16, 8:30 a.m.-4 p.m.
Where: Gather at the Eagle County fairgrounds and tour two local ranches.
Cost: $100
Information: The bus tour will visit the Bair Ranch and the Luark Land and Cattle Company. Lunch is provided.
Five free tickets are being awarded to kids under 16, who win the Land Trust's essay contest by writing 250 words on the subject, "What do you hope to get out of attending the EVLT Ranching Heritage Tour?" The scholarship deadline is today, July 12.
Sign up at http://www.evlt.org/life, call the Eagle Valley Land Trust at 970-748-7654, or email admin@evlt.org.
EAGLE COUNTY — Pat and Niki Luark's stunning ranch is big, as it must be to hold all that history.
"People have no idea the tie people have to the land," Pat said.
The Eagle Valley Land Trust's Ranch Heritage Tour will visit two iconic local ranches: Bair Ranch at the western edge of Eagle County and Luark Land and Cattle Co. above Burns along the Colorado River Road.
---
---
History is in the stories
Niki and Pat were married in 1985.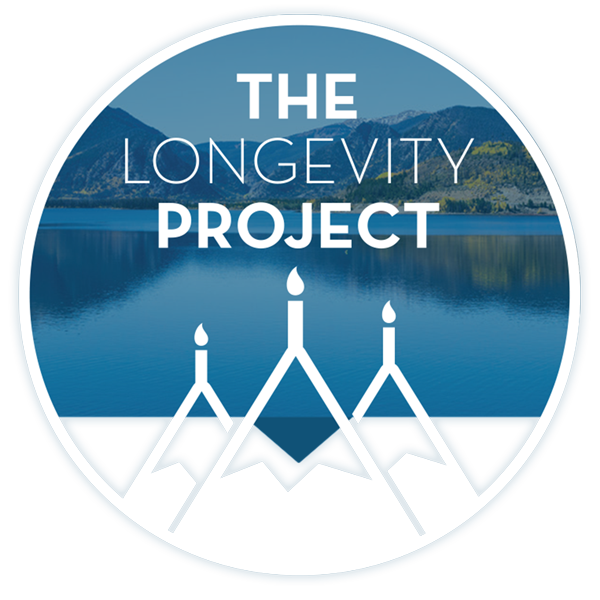 Participate in The Longevity Project
The Longevity Project is an annual campaign to help educate readers about what it takes to live a long, fulfilling life in our valley. This year Kevin shares his story of hope and celebration of life with his presentation Cracked, Not Broken as we explore the critical and relevant topic of mental health.
---
---
They homeschooled their sons, Denis and Bryan, who are still around the ranch. Bryan launched his growing large-animal veterinary practice and he headquartered there. He won the world junior reining championships, so he knows about large animals.
Denis turned 18 and took off, like we all did. He went to college — Colorado State University and Colorado Mountain College — earned a degree and joined the Routt County Sheriff's Office.
"I wanted to see what else was out there, like anyone would," Denis said.
---
---
He enjoyed law enforcement, but his roots were at the ranch. He's now on the ranch with his wife, Glenda, and their two children.
"In something like law enforcement, you're doing it for a single lifetime," Denis said. "Ranching is for multiple lifetimes. Hopefully my children will take it over from my brother and me."
Niki has woven family heirlooms into their home's tasteful decor.
Pat's childhood saddle hangs above a staircase.
A clock that Pat's grandmother Rosetta got by saving Clabber Girl coupons still hangs on the wall between dozens of historic family photographs.
An ice box that used to display meat is now is a lighted display case for delicate antique figurines.
The massive antler arch went up about 10 years ago. The hundreds of elk and deer antlers all came off the ranch. They pick them up with they find them, then store them inside. They're worth $16 a pound.
Reading and working
Pat grew up in the cabin that now serves as a guest cabin. That cabin was delivered on a train from Sears, back when you could do that sort of thing for a few hundred bucks.
It wasn't quite as well appointed as it is now.
"If you took a glass of water to bed with you, it was frozen in the morning. There was no heat upstairs," Pat said.
Eagle County records say the cabin was built in 1899. It's the same building, but they've made lots and lots of improvements, including insulation and triple pane windows.
"That's because I'm getting too old to cut wood," Pat deadpanned.
When Pat was working on it, he found all kinds of newspapers stuffed into the walls as insulation.
"When I started working on this house, I couldn't get anything done except reading the paper," Pat said.
One day he was reading and working — you know, multitasking — perusing an Eagle Valley Enterprise from the 1920s, and found his grandmother's and uncle's names in the classified ads. His grandmother's bull had died and she needed another one.
"Imagine reading a newspaper from almost 100 years ago and finding that!" Pat said.
A few steps from that cabin is a huge willow tree beside a pond.
They held Rosetta's funeral under that tree. And Denis' wedding. A dock beside the tree has launched dozens of happy people into that pond.
Harrowing homesteads
William Samuel Luark and Rosetta Ann Salter were married Sept. 8, 1898 and lived in eastern Colorado where he worked as a custom thrasher. When he died in 1919, Rosetta packed up their four sons and went Portland, Ore., to be with her family.
She wanted to own land, so in 1924 she and two of her sons, James Edwards, 24, and Wilbur Sidney, 12, drove a Model T from Oregon to Burns to homestead. Another son, Everette, stayed in Oregon to be a professional golfer.
They lived in a chicken house for two years, 1924-1926, surviving a couple winters at 9,260 feet above sea level with snow 5 and 6 feet deep. They soon owned three sections – a section is 640 acres.
Rosetta finally built her dream house in 1952, the only flat roofed house in the region. The 4-foot by 8-foot windows offered an incredible view of Castle Peak. It was such an anomaly that the Denver Post sent a writer and photographer to Burns to do a story about it.
By the way, that Model T is still around. Someday they'll get around to restoring it. That chicken coop is still standing, and they'll get to work on that, too, Pat said.
Living the dream
Pat's dad, Wilbur, married Jessie Winiferd, on July 3, 1948. Jessie was a member of the Norman clan who lived across the valley.
"Back then you didn't need to go far very far for a wife," Niki said.
Stewardship is a way of life on the ranch.
"When Dad came here in 1924 there were no deer and no elk. None. If you found a track you got on it and stayed on it until you killed it," Pat said.
Hunters rounded up deer and elk and pushed them into a box canyon that locals still call Deer Pen. They slaughtered the animals and sold meat to the miners.
Between 1924 and 1960, with the Luark clan ranching the place, they saw a huge influx of deer.
After the Depression, Wilbur started guiding hunting trips to the Flattops to make ends meet. Eventually, as herds grew he started leading hunts on the ranch. Charlie Antel harvested the first elk in almost 50 years on King Mountain in 1972.
There are those times that they thought twice about outfitting hunting trips, like last year when a guy shot their milk cow.
'I want to show you something'
Wilbur died Dec. 16, 1989, but it's the story that makes it remarkable.
On Nov. 16, Pat and his father were moving hunters out after the last elk season. Their last duty was to move horses off King Mountain.
"We were about halfway down the mountain when he said, 'We have to go back up the mountain. I want to show you something,'" Pat recalled.
"This is the in the middle of a snowstorm and I'm wondering what in the world could be so important," Pat said.
They rode back up King Mountain and stopped on a knob. Wilbur took some red surveying ribbon off a mule's bridle and tied it to a sage brush.
"He said, 'Right here is where I want to be buried,'" he said.
Thirty days from that day, Wilbur died.
Two days later they moved 3 feet of snow from that spot and buried their patriarch on King Mountain.
The amazing thing about ranching families is that the story and the history keep writing themselves.
Staff Writer Randy Wyrick can be reached at 970-748-2935 and rwyrick@vaildaily.com.
---
Support Local Journalism
---