Eagle Town Board racks up closed-door discussion time
Executive Session Rules
No adoption of any proposed rule, regulation, policy, position or formal action shall occur at any meeting closed to the public. This means that "informal decision making" cannot occur outside of a public meeting.
Executive sessions are limited to matters and records that must be kept confidential according to state or federal laws, and all public bodies must cite specific statutes or rules that apply. These matters include:
• Specialized details of security arrangements
• Property transactions — Local public bodies may discuss the purchase, acquisition, lease, transfer or sale of any real, personal or other property interest in an executive session. A closed-door session cannot be held to conceal the fact that a member has a personal interest in the transaction.
• Attorney conferences — Local public bodies may use executive sessions to receive advice from an attorney on specific legal questions.
• Negotiation Strategy — Local public bodies may use executive sessions to determine positions on matters that may be subject to negotiations, to develop strategies and instruct negotiators.
• Personnel — Local public bodies may close a meeting except if the individual(s) involved asks that it be open.
Executive sessions must be electronically recorded, except for portions that constitute privileged attorney-client discussions. If a person believes that unauthorized matters were discussed during an executive session, or that a decision was made during an executive session, he or she may ask a judge to review the recording. If the judge, after reviewing the recording, determines that a violation occurred, the pertinent portions of the tape shall be made public and any decisions made during the executive session may be invalidated.
Source: Colorado Press Association
EAGLE —The Eagle Town Board spent nearly 12 hours in executive session last year.
That's more than three times the amount of time that the 2013 town board spent behind closed doors and more than six times the amount of time the 2011 board adjourned. It's also more than twice the amount of time the Gypsum Town Council spent in executive session.
The amount of time the Eagle Town Board spent in executive session was called into question after a Dec. 8 meeting when the group adjourned for 20 minutes regarding now-former Eagle Town Manager Jon Stavney. Discussion of personnel matters is one of the reasons allowed for executive session.
---
---
Discussion Topics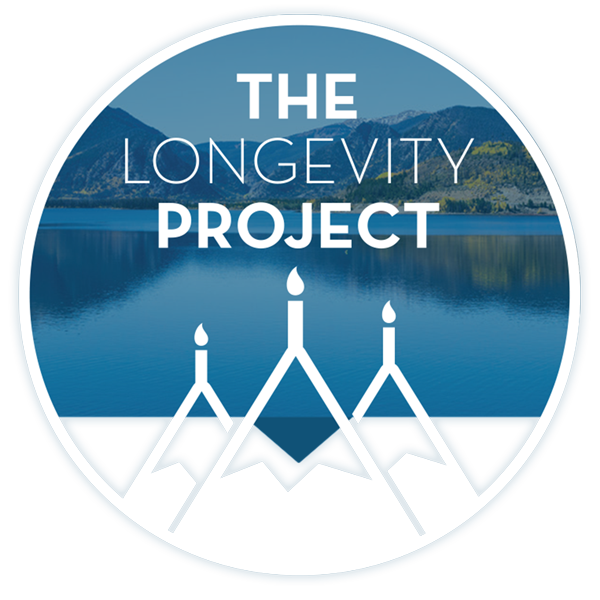 When a town board amasses a large amount of executive session time, it traditionally signals legal issues involving a land use application, an upcoming legal battle or a personnel issue. In Eagle's case last year, 275 minutes (4.5 hours) of the total 700 minutes of executive session time listed personnel as the reason.
---
---
The Eagle Town Board did not review any large land use files last year, but it did adjourn into executive session for 240 minutes (4 hours) to discuss legal issues surrounding the already-approved Haymeadow development. Last year the town cited three topics of concern with the Haymeadow approval — conveyance of water rights, dedication of a school land parcel and delivery of an easement for the Haymaker trail. The town eventually sent a notice of default to the developer.
The third issue that consumed executive session time for the town was the issue of Mayor Yuri Kostick and town board member Doug Seabury traveling to Florida to meet with Haymeadow developer Alan Cohen. The pair was accompanied by Scott Schlosser, Seabury's business partner, who is also the local contact for the Haymeadow development team. They did not inform the town, and their actions raised questions regarding compliance with Colorado Amendment 41. Their actions were the subject of a Colorado Independent Ethics Commission investigation. They both signed a stipulation agreement admitting they had violated the law and personally paid back the costs associated with the trip. The town board adjourned into executive session for 178 minutes (3 hours) for legal advice related to that incident.
Previous board statistics
---
---
The 700 minutes of executive session time is a large jump from what was complied by the most recent town boards. In 2013, the last full year of the previous board — Kostick was mayor and member Anne McKibbin is the only current town board member who was serving at that time — there were 230 minutes (slightly less than 4 hours) of executive session time. Of that, 180 minutes were related to the search for a new town manager and hiring Stavney.
In 2011, the last full year when Ed Woodland was mayor of Eagle, the town board adjourned into executive session for 115 minutes. Negotiations for the purchase of the Brush Creek confluence parcel took up the majority of that time, for 1 hour and 20 minutes total. One discussion of pending litigation was the only other executive session, for a total of 35 minutes.
Gypsum numbers
During the past year, the Gypsum Town Council adjourned into executive session for a total of 290 minutes. According to Gypsum's town manager, pending litigation regarding the Eagle Valley Clean Energy biomass plant was the discussion topic for most of that time. Shroll said the other topics for executive sessions in Gypsum included negotiation of the Gypsum Daze headliner contract, the Dry Lake land purchase and renewal of the Gypsum Creek Grill lease.
"We don't like executive session and we try to stay out of them," said Shroll. "Everyone just wonders what you are up to when you go into executive session."
Transparency
All of the Eagle Town Board executive sessions last year were duly cited prior to adjournment and conducted within the parameters of state law. However noting the preponderance of closed door sessions, combined with the board's stated objective of transparency, all members of the Eagle Town Board were contacted via email to comment on the large jump in closed door activity last year. Town board member Sarah Baker requested a rundown of the session topics and times, but did not respond to questions. Andy Jessen was the only member to respond.
"I think issues surrounding legal advice concerning the Haymeadow development occupied a lot of executive session time over the past year, and then a couple personnel matters," said Jessen. "I think it's tough to correlate transparency, or lack thereof, with the number of hours spent in executive session. They're almost always for the purpose of receiving legal advice, and if that information were shared on the public record, it could jeopardize the town's legal position as it relates to opposing parties." Jessen said he believes executive sessions can help the board make more informed decisions.
"I don't think the current board has used executive session for anything other than what it is intended for, and (town attorney) Ed Sands has always done a good job keeping us on task there," Jessen said. "I'd hope that the spike in hours spent in executive session would even out over a broader sample."
---
Support Local Journalism
---