Fondly remembered
At a new lacrosse wall, the Eagle Valley High School baseball field and a quiet park next to the Eagle River at the Eagle County Fairgrounds, there are signs commemorating local residents who died tragically young or passed away after years of contributing to the community.
When facilities are dedicated, the people honored are front and center. And after years pass by, newcomers to the community will know their names, even if they don't know their stories. For years to local kids will enjoy bouncing lascrosse balls in memory of Taft Conlin and playing America's pastime at a field where Skylar Hootman once competed. As they stroll down the pedestrian path on the way to the Eagle County Fairgrounds, residents may stop and picnic at a park dedicated to a man who never went to law school, but who's abundant common sense served him well as he presided over Eagle County court.
For those who know the names, here are the stories behind of some of the Eagle Valley's popular memorial facilities.
---
---
Love of Lacrosse Ball Wall and Field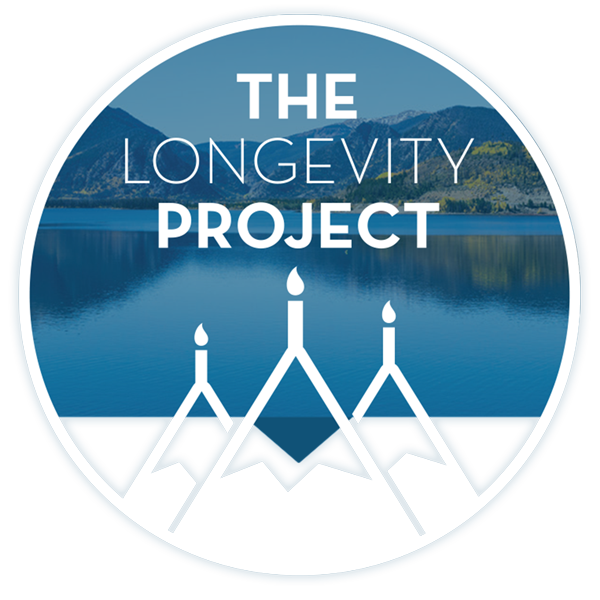 Participate in The Longevity Project
The Longevity Project is an annual campaign to help educate readers about what it takes to live a long, fulfilling life in our valley. This year Kevin shares his story of hope and celebration of life with his presentation Cracked, Not Broken as we explore the critical and relevant topic of mental health.
---
---
Taft Conlin
Taft Conlin died much too young.
The handsome, popular 13-year-old died of chest injuries that he suffered in an avalanche on Jan. 22, 2012 while skiing with friends on Vail Mountain, in 9 inches of fresh powder. He was only a seventh grader, but he had friends throughout the valley, and his death rocked the community.
---
---
Taft's parents, Dr. Louise Ingalls and Dr. Steve Conlin, and his sister, Maddi Conlin, are continuing to give back in Taft's honor. They chose two meaningful organizations to support in Taft's name – the Youth Foundation and the Taft Conlin Memorial Scholarship at Vail Mountain School. Just recently, they awarded the first of many scholarships to Vail Mountain School to Eagle resident Kevin Garcia, which covers his tuition until he graduates. The scholarship will be awarded annually to a high achieving student based on academic merit and positive impact in the community.
When people talk about Taft, they remember his infectious enthusiasm, his original humor, bright eyes and smile, creativity, ability to enjoy the moment and his pursuit of fun. Adept at all things sport, he was passionate about skiing, lacrosse and paintball. His passion for lacrosse is what sparked the idea from his family to dedicate a ball wall in his honor at Eagle Valley High School.
It's called the Love Of Lacrosse Ball Wall and Fields, and lacrosse players from up and down the valley came out to support the dedication of their beloved friend last Thursday in Gypsum. They threw balls at the wall in honor of No. 12, and reminisced about their times and experiences with Taft. Taft's love for lacrosse being transformed into a lasting memorial honoring the Eagle County teen will now benefit many who share his passion for the sport.
The Conlin family chose to build a lacrosse ball wall with memorial funds raised by the community and felt lacrosse in the valley would be best served by having a wall at Eagle Valley High School, so that established programs would have access to the amenity. As evidenced by the newest high school program at Vail Mountain School, lacrosse is well loved and growing in the valley.
Taft's sister, Maddi, played four years at Battle Mountain High School, and also played in her younger years with many members of the EVHS girls lacrosse team members. Both Taft and Maddi have lacrosse friends up and down the valley. Their family loves both girls and boys lacrosse and wanted to create a lasting memorial to Taft so that boys and girls in the valley would benefit in their pursuit and love of the game for years to come.
"Taft had such an impact across the valley so it was awesome to see so many down-valley athletes and friends here," said Angela Giovagnoli, a friend of the family. "The wall is gorgeous, it was great to see everyone already enjoying it. Taft truly affected kids from every school, from Gypsum to Vail, so having something physical to represent that at EVHS is beautiful."
Eagle Valley Baseball
Skylar Hootman
The baseball field at Eagle Valley High School is named after Pete Nolan, the school's long-time athletic director, who still makes it out to the stands to watch game or two each year. But many of the improvements at the site honor the memory of Skylar Hootman.
Sixteen-year-old Skylar was on his way to the EVHS Homecoming dance on Sept. 28, 2002 when he died in an automobile accident. A popular and athletic student, Skylar especially enjoyed baseball. He played catcher for the Devils.
After his death, Skylar's parents Susan and Chris Spiegel worked with residents and businesses in the community to complete a field improvements project in his honor. Crews build new dugouts and brought in new dirt for the infield and warning track. A large memorial plaque hanging on the home dugout wall commemorates Skylar.
Additionally, after his death members of the EVHS wrestling team worked on improvements to the Murky Lake Trail and the sign at the trailhead notes it is the Skylar Hootman Trail.
Andy Gerard Park
Tucked in a quiet corner in a picturesque spot near the Eagle River, Andy Gerard park is a wonderful spot for a picnic or a great place to meet up with friends on the way to a special event.
The park was named after Roland "Andy" Gerard, a legendary life-long resident of Eagle County.
Gerard passed away in 2003 at the age of 70. He is most commonly remembered as an Eagle County Judge for many years. What is unusual about this career history is Gerard never went to law school. What he lacked in formal education, he more than made up for in common sense and he was highly respected by prosecutors and defense attorneys alike.
Gerard was also know for his unique court chambers decoré. A devote of The Duke, Gerard had lots of John Wayne memorabilia on display.
Memorial Scholarships
On Senior Night at Eagle Valley High School, many local residents are honored as student's collect memorial scholoarships.
The Laura R. Genelin Memorial Scholarship is awarded annually to a graduating senior from an Eagle County public high school with a GPA of 3.5 or higher, who wants to become a teacher or study health and medicine.
Two $1,000 awards are given each year. Genelin passed away on July 25, 2008 from colon cancer. "The scholarship fund is a way for the spirit and legacy of my mom to live on," said 17-year-old Matt Genelin. "It gives the opportunity for high school graduates to achieve, and even surpass, the great success that my mom found through Nursing and Teaching. It is a way for us to give back to the community for what the community has given us."
In addition, the LGTri, a sprint triathlon, and the LG Kids Triathlon are held each year honoring the memory of Genelin. These races help keep Genelin's passion for participating in triathlons alive.
Jody Hern was just 28 years old and a father of three when he passed away on July 14, 2005 after a 2-year battle with a rare disease. After that, the Jody Hern Memorial Award and Scholarship was created.
Hern was a phenomenal student-athlete at Eagle Valley High School. The award is given each year to wrestlers at the school to display leadership, heart and character. "This award helps keep Jody's legacy of integrity alive while honoring students who display the same selfless and hard work ethic-type qualities that Jody Hern possessed," said head wrestling coach Ron Beard.
This year, the annual Jody Hern Golf Tournament is set for June 7 at Eagle Ranch, which not only funds the award, but benefits many kids, schools and activities in the area.
Tom White passed away in 1977 at the age of 18. A resident of Chicago and an avid hockey player who was born deaf, Tom was an inspiration to former Chicago Blackhawk Star Stan Mikita and Chicago Businessman Irv Tiahnybik, who together established the American Hearing Impaired Hockey Association (AHIHA) in 1973 in conjunction with the NHL Hall of Fame.
Since 1978, the AHIHA has been giving out the Tom White Memorial Award – the longest standing annual award of the organization's many to be provided to stand out hearing impaired players. To further honor his brother, Minturn resident Jim White has established The Tom White Scholarship for Colorado Mountain College in Edwards, which benefits students seeking an associates degree who are attending CMC at the Edwards Campus. First preference is given to a student experiencing a physical impairment or disability, and the award amount is $1,250 each year.
---
Support Local Journalism
---