Gypsum runners enjoy some good, dirty fun
There were 126 very muddy competitors hanging out around Gypsum last Saturday, following another successful Dirty Dozen event.
The 5K family mud run was part of the 2014 Gypsum Rec Center Race Series and here are the final results:
---
---
Men Overall
Nathan Maddox —24:06:00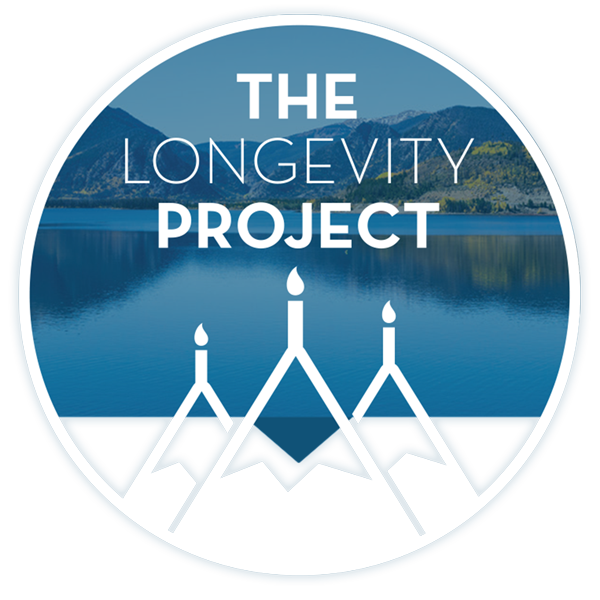 Participate in The Longevity Project
The Longevity Project is an annual campaign to help educate readers about what it takes to live a long, fulfilling life in our valley. This year Kevin shares his story of hope and celebration of life with his presentation Cracked, Not Broken as we explore the critical and relevant topic of mental health.
---
---
Matthew Jordan — 24:11:00
Isaac Yoder— 24:45:00
Jeff Sansone — 26:30:00
---
---
Gino Giovagnoli — 26:43:00
James Robinson — 26:55:00
David Witt — 26:59:00
Scott Ruff — 27:27:00
Sean Matheson — 28:47:00
Mike McCutcheon — 29:07:00
Leonard Sandoval — 29:29:00
Mike Eastabrooks — 29:35:00
Paul Witt — 30:31:00
Ben Witt — 30:32:00
Ryder Bossow — 30:34:00
Jackson Vincent — 30:34:00
Gordon Yoder — 30:56:00
Josh Gordon — 30:57:00
Steve McKinney — 31:16:00
Matt Hoppin — 31:39:00
Jeff Shroll — 31:50:00
Abel Ponce — 32:11:00
Kiefer McKinney — 32:34:00
Raul Valenzuela — 32:36:00
Jason Jimenez — 33:44:00
Chris Estes — 33:59:00
Robert Hermosillo — 34:08:00
David Kurt — 34:13:00
Chris Deitrich — 34:49:00
Tyler Dietrich — 34:49:00
Alan Asmussen — 34:59:00
Brian Atencio — 35:21:00
Shaun Brooks — 35:29:00
Wyatt Borah — 35:51:00
August Gosnel — 35:59:00
Tony Martinez — 36:12:00
Mike Padilla — 36:18:00
Brian Valdez — 36:18:00
Kevin Kromer — 36:55:00
Riley Kromer — 36:57:00
Jay Freeberg — 38:25:00
Brian Marschall — 40:55:00
Brandon Shear — 41:05:00
Pete Padilla — 41:34:00
Heath Mosness — 41:44:00
Mike Koenig — 42:47:00
Manuel Heredia — 43:35:00
Chris Romer — 43:48:00
Paul Beldan — 44:02:00
Mitchell Beldan — 44:02:00
Mike Brown — 46:22:00
Paul Bartsch — 46:33:00
Jack Swedlund — 49:13:00
Derrick Bretta — 50:09:00
Women Overall
Azusa Chapman — 30:28:00
Melinda Brandt — 30:40:00
Carly Volkmer — 30:40:00
Michaela Mitchell — 30:40:00
Nicole Geraci — 31:16:00
Marcette Gordan — 31:22:00
Lindsay Martinez — 31:25:00
Bailey Scrivens — 31:25:00
Liza Crawford — 31:30:00
Brynn Mehan — 32:04:00
Nicole Harvey — 32:36:00
Trista Sandoval — 33:00:00
Tegan Torbet — 33:32:00
Kristen Mehan — 34:06:00
Jessica Hermosillo — 34:54:00
Kaeli Niemeyer — 35:34:00
Jerri Niemeyer — 35:38:00
Karla Jaramillo — 36:09:00
Shannon Sokup — 36:10:00
Angie Padilla — 36:17:00
Morgan Kromer — 36:55:00
Jessica Firkins — 37:50:00
Marty McKinney — 38:52:00
Allison Hansen — 39:21:00
Lisa Vasquez — 40:02:00
Francis Reynolds — 40:09:00
Heather Kaspar — 40:21:00
Jessie Raitt — 40:56:00
Beth Raitt — 40:57:00
Liza Lowe — 40:59:00
Emily Leck — 40:59:00
Debbie Marschall — 40:59:00
Shauna Batchel — 41:01:00
Holly Loff — 41:02:00
Kiley Martinez — 41:05:00
Ashley Atencio — 41:26:00
Charlotte Atencio — 41:27:00
Erica Mosness — 41:44:00
Michelle Martinez — 42:27:00
Nicole Kohrman — 42:27:00
Toni Koenig — 42:47:00
Kelsea Baldwin — 43:00:00
Angela Grant-Kamby — 43:44:00
Carol Wellbaum — 43:49:00
Angie Elmblad — 43:59:00
Jessica Pettee — 44:00:00
Anita Beldan — 44:30:00
Amanda Jones — 44:30:00
Robyn Dill — 44:41:00
Lisa Ludwig — 44:44:00
Brielle Kromer — 44:52:00
Paige Eaton — 46:02:00
Laurie Dusenberry —46:02:00
Holli Snyder — 46:02:00
Stacy Brown — 46:24:00
Megan Ehernberg — 47:48:00
Sarah Bretta — 50:09:00
Madeline Ponce — 51:13:00
Yamileth Ponce — 51:14:00
Rhonda Tatum — 51:34:00
Kristen Anthony — 53:36:00
Belle Richards — 53:35:00
Kaitlin Hesse — 53:50:00
Emily Evans — 53:50:00
Staci Williams — 53:50:00
McKayla Gardoni — 57:03:00
Hannah Claydon — 57:04:00
Laura Claydon — 57:03:00
Taylor Claydon — 57:04:00
Mary Witt — 1:27:30
Karen Schroeder — 23:47:26
---
Support Local Journalism
---