No surprise: Workforce housing still elusive
The affordability gap defined
Taking all Eagle County home sale prices in numerical order, including Vail and Bachelor Gulch, and determining the middle of that list calculate Eagle County's current median home price, $575,000.
Using that same data, the average Eagle County home price at the end of 2015 was $1,029,758.85.
For this arithmetic, they used the median.
Affordable purchase prices were calculated using a 4.5 percent interest rate, a 30-year fixed-rate mortgage, a 10 percent down payment, and HOA/property taxes/insurance at 20 percent of the mortgage payment.
By the end of 2015, the median Eagle County sales price has risen to $575,000, close to pre-recession levels.
In the four years from 2012 to 2016, Eagle County's area median income has risen 4 percent, while the median home price is up 35 percent.
When we look at the current affordability gap we see a $234,310 gap for that 100 percent AMI family.
At 140 percent AMI, there is still a $97,600 affordability gap.
Source: Eagle County 2016 housing needs assessment
[iframe width="560" height="315" src="https://www.youtube.com/embed/Gccu3vzqhIs" frameborder="0" allowfullscreen></iframe]
EAGLE COUNTY — Eagle County's latest housing needs assessment came to the same conclusions as a 1972 study, a 1984 study, a 1999 study and a 2007 study, which are:
1. There's not enough workforce housing.
---
---
2. It's prohibitively expensive.
A 1972 study said, "inflation in land development and building costs have priced new conventionally built housing beyond the economic means of an increasingly large proportion of Eagle County families."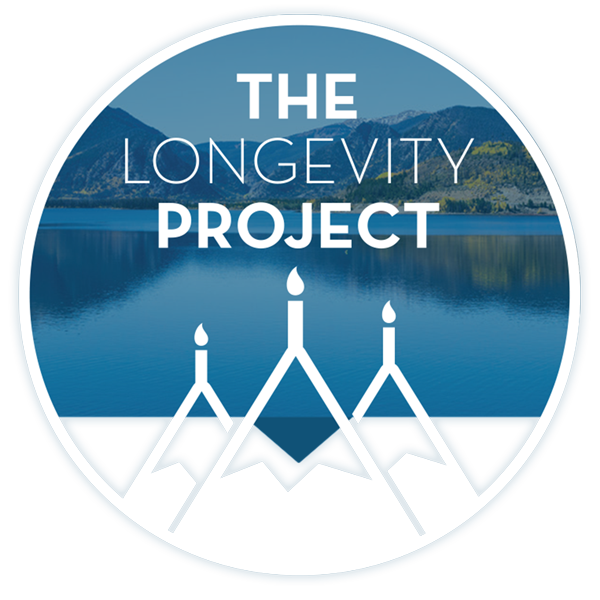 Participate in The Longevity Project
The Longevity Project is an annual campaign to help educate readers about what it takes to live a long, fulfilling life in our valley. This year Kevin shares his story of hope and celebration of life with his presentation Cracked, Not Broken as we explore the critical and relevant topic of mental health.
---
---
A 1984 study found that 96.4 percent of the MLS listings — houses listed for sale in Eagle County — were "out of reach for the majority of locals."
Then there's the 1999 study that found that 20 percent of folks were cost burdened, defined as spending more than 30 percent of their household income on housing. By 2015, that number had more than doubled, according to the county's most recent housing needs assessment.
We were where we are
---
---
The latest housing needs assessment estimates that Eagle County needs 4,466 units right now, both rentals and owner-occupied.
By 2025, that number skyrockets to 11,960 if no one does anything, the study said.
Those numbers would keep up with projected job growth in Eagle County — including seasonal jobs, the study said. They do not include workforce housing units needed to alleviate those who are cost burdened.
Almost half (46.5 percent) of all renters are cost burdened because of a combination of wages and housing costs. Only 35 percent of renters earn 100 percent or more of the Eagle County area median income. In fact, 32 percent of renters earn 50 percent or less of the area median income.
The rebounding real estate market has pushed home prices close to the pre-recession peak levels of 2007.
In 2007, the housing bubble burst and home prices fell. Because of that, some contended the county's housing shortage was solved. It wasn't, said County Commissioner Kathy Chandler-Henry.
Housing tightened as the labor market grew. Eagle County has gone from full employment (unemployment under 3 percent) in 2007-2008, to 9 percent unemployment in 2010 and back to 3 percent in 2015.
The latest study also found that households earning up to 140 percent of the area median income, or AMI — $123,760 family of four — will be short of money when they try to buy a home in Eagle County. The study calls that the affordability gap, and it's getting wider.
If you make 100 percent of AMI — two people each making $20 an hour — you're short $234,000 to buy a median home, the study found.
Then there's overcrowding.
Right now, 1,889 of Eagle County's housing units are overcrowded. The study defines that as having more than 1.5 residents per bedroom.
"This changes who we are as a community. If you cannot live close to where you work, or you cannot afford to have just one job, it makes it impossible to for you to be a volunteer, to be in your kids' classrooms, to do those kinds things," said County Commissioner Jeanne McQueeney.
It's all about the Benjamins
For most of us, there's too much month left at the end of the money.
If you're a two-parent household with two children, then both adults have to earn $16.45 an hour to be able to live in Eagle County, according to a living wage calculator conducted by the Massachusetts Institute of Technology.
To make it in Eagle County, that same two-parent household must spend no more than $14,328 on housing, MIT calculated.
Tax increases?
The county commissioners appear poised to pull the trigger on a pair of sales tax increases, or possibly a combination of the two:
1. Three-tenths of a percent for workforce housing
2. Three-tenths of a percent for childcare and early childhood education.
At 0.3 percent each, the two taxes would raise about $4.5 million each year.
The commissioners — Democrats Jill Ryan, Kathy Chandler-Henry and Jeanne McQueeney — have not committed to a November ballot question.
The county commissioners spent $15,500 with Magellan Strategies for that survey, and another $5,000 on the housing needs assessment.
Linda Venturoni, president of Venturoni Surveys & Research, and Jim Westkott, senior economist and former Colorado state demographer, conducted the housing needs assessment.
The county commissioners also spent $50,000 for a childcare and early childhood education study that concluded similarly to the housing assessment —there's not enough childcare and it costs too much.
Staff Writer Randy Wyrick can be reached at 970-748-2935 and rwyrick@vaildaily.com.
---
Support Local Journalism
---