Eagle woman's courage, generosity remembered
Kathy Heicher
Special to the Vail Daily
Eagle, CO Colorado

EAGLE, Colorado " Mylissa Eckdahl's world changed in January 2001, when her car slid on black ice at Wolcott and rolled. The accident left her a quadriplegic.
Like any person who suffers a catastrophic injury, she faced overwhelming obstacles. Determined to raise her two young daughters in the community that she had come to love, Mylissa, a college professor, made her situation work. Bolstered by new technology and unflagging support from the community, she adapted, and for eight years lived a life of remarkable independence.
That life came to an end last week when Mylissa, 43, suffered heart attack at her home in Eagle. She died Friday at Vail Valley Medical Center.
---
---
Mylissa was an active player in the community. In addition to running a household with two teenage daughters, she did some tutoring, and took Spanish classes. She participated in a book club, regularly attended her daughters' high school sporting events and attended church.
Mylissa learned how to operate a sip and puff wheelchair, and relied on voice activated-technology, including her computer and telephone, to connect her to the community. When she purchased and remodeled a home, Mylissa served as the general contractor, wheeling about the house and directing the work crews.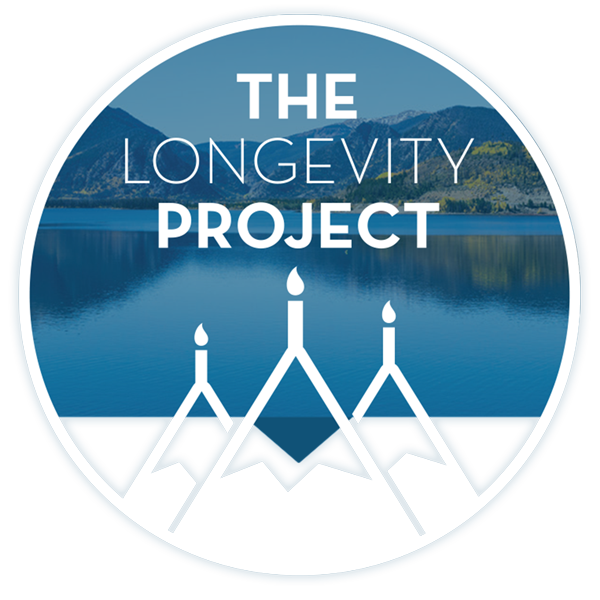 Participate in The Longevity Project
The Longevity Project is an annual campaign to help educate readers about what it takes to live a long, fulfilling life in our valley. This year Kevin shares his story of hope and celebration of life with his presentation Cracked, Not Broken as we explore the critical and relevant topic of mental health.
---
---
Last fall, the acquisition of a service dog opened up even more avenues of independence for Mylissa. She and her devoted golden retriever-Labrador mix, Santana, were just beginning to explore the possibilities their teamwork opened for Mylissa.
"I was constantly impressed with her desire to be independent, and her organizational abilities," says Pat Hammon, a nurse who was one of Mylissa's regular caregivers.
Even as the community reached out to her, Mylissa continually reached out to others. She would use e-mail and the telephone, prodding friends to help out a single mom in dire economic straits or a family in need.
---
---
Mylissa's mother, Donna Nemanic, recalls that her daughter was a phenomenal networker. Mylissa had a knack for linking disabled people in need with available equipment. She often reached out to people who were dealing with catastrophic injuries, sharing her experiences and insights. At one point, she started a support group for quadriplegics.
"She would reach out as soon as someone was injured, saying 'I've got experience, how can I help?' She gave of herself completely," recalls Nemanic. Just last month, Mylissa was part of the committee that organized a fundraiser for a local couple seeking to adopt five children from Peru.
"She was the go-to person for a lot of stuff," says Nemanic. Mylissa was excellent with numbers, and had a virtual Rolodex of phone numbers committed to memory.
But don't confuse her with a saint. Mylissa didn't hesitate to politely but firmly confront people who had improperly claimed a handicapped parking spot. She had a sometimes-wicked wit. Comments she occasionally made to close friend Barbara Ward would leave them both dissolved in laughter.
Ward recalls that one of Mylissa's big challenges as a quadriplegic was dealing with crying. She couldn't wipe away her own tears, or stifle a runny nose. How did the independent Mylissa deal with that situation?
"She just quit crying," recalls Ward.
Mylissa was an only child, raised in Glen Ellyn, Ill., a community with the same kind of small-town feel that the towns of Eagle and Gypsum offer.
Her parents remember the daughter who loved peanut butter, and had a weakness for fast food from Long John Silver's. As a child, she loved the "Sound of Music" movie and the "Lassie" television show.
To the surprise of her parents, at age 13 she went out and got her first job, organizing greeting cards in a local gift shop. Her mother recalls that the always-determined Mylissa was always a hard worker.
As she grew older, Mylissa became a fan of rock bands " the Grateful Dead, Bruce Springsteen, and Lynyrd Skynyrd.
She wasn't quite so fond of the pea-green Oldsmobile her father, James Simmons, bought for her when she turned 16. She was thinking style; he was thinking safety.
"She hated that thing," he recalls, with a laugh.
Mylissa enjoyed "brain" games. The New York Times crossword puzzle was a favorite. Road trips always involved word games.
After initially struggling in college, Mylissa found a foothold. She earned a bachelor's degree in communications from North Central College in Illinois, then a master's degree in adult education from National Lewis University. She was working on a doctorate degree from Colorado State University at the time of her accident.
By 1997, Mylissa was a single mom, seeking a job as a college professor. Colorado Mountain College was hiring. Mylissa found both the job, and the small town community she was seeking.
"Her focus was really on the girls. She always wanted to make a safe life for them," recalls Nemanic.
Within two years of working for Colorado Mountain College, Mylissa earned "Instructor of the Year" honors.
"She was a very good teacher. She had very high standards," recalls Sarah Gregg, division director for the community college's campus at Edwards.
After the car accident, the community that Mylissa had learned to love stood behind her. A fund-raising event in that first year drew hundreds of people. Last year, another fund-raising effort was equally well attended. Many of the faces had changed, but the community support was consistent.
For eight years, Mylissa's friends and neighbors have cooked meals, helped out around the house, and offered support. A few years ago, she seriously considered a move to Las Vegas, to be near family and a milder climate. But after checking it out, she decided to stay in Eagle.
"After all was said and done, the community was more important than anything else. The kindnesses just go on and on and on," says Simmons.
It was that kind of community support that made life work for Mylissa.
"It gave her enough confidence to try this stuff … I don't know how she did it … I'm so proud of her," he adds.
"It was a different world. She was able to embrace it, and make it better. A lot of people would have run away," says Nemanic.
Mylissa Eckdahl is survived by her daughters, Rachael Burnett, 17 and Erin Burnett, 15, of Eagle; her mother and stepfather, Donna and Gerald Nemanic of Las Vegas, Nev.; her father, James Simmons of New Buffalo, Mich.; and many relatives and friends.
Donations to help Mylissa's family may be sent to the Vail Valley Charitable Fund at P.O. Box 1275, Avon, Colo. 81620.
During her life, Mylissa benefited from the donations of many organizations and groups. The family also suggests that in lieu of flowers, donations be made to Canine Companions for Independence (www.cci.org) or Craig Hospital Foundation (www.craighospital.org).
Kathy Heicher is a freelance journalist who lives in Eagle.
---
Support Local Journalism
---