Eating healthy for cheap in the Vail Valley
Kristin Schiller
newsroom@vaildaily.com
Vail CO, Colorado

EAGLE COUNTY, Colorado " If you're strapped for cash, it's tempting to stockpile the cheapest foods at the grocery store. Unfortunately, a steady diet of Wonder bread isn't too healthy.
With a little strategizing, you can keep both your waistline and food budget small. Check out these healthy eating tips from Kristin Schiller, a registered dietitian with the Vail Valley Medical Center.
Use frozen produce. When it comes to nutrient content, fresh is not always better than frozen. Most frozen produce is flash-frozen, preserving nutrients that are normally lost during transportation from farm to plate. Stock up whenever your favorite fruits and veggies are on sale as frozen produce preserves its quality for approximately one year.
---
---
Buy local and in season. The average food item travels 1,500 miles from farm to plate. Local produce is harvested and delivered immediately, retaining more of its nutritional value. Check out a Colorado produce calendar at the Colorado Department of Agriculture (www.colorado.gov/ag). In winter months look for Colorado grown squash, carrots, potatoes, onions and dry beans. Spring brings strawberries, rhubarb and asparagus.
Make a shopping list. Do you always come out of the grocery store with more than you intended to buy? Make a list and stick to it. Plan out your meals for the week, take an inventory of your kitchen and make a list of what you will need to get you through the week. The more frequently you go to the grocery store, the more likely you are to come home with unnecessary impulse buy items like snack items and desserts. Check out http://www.mealsmatter.org for healthy meal planning resources.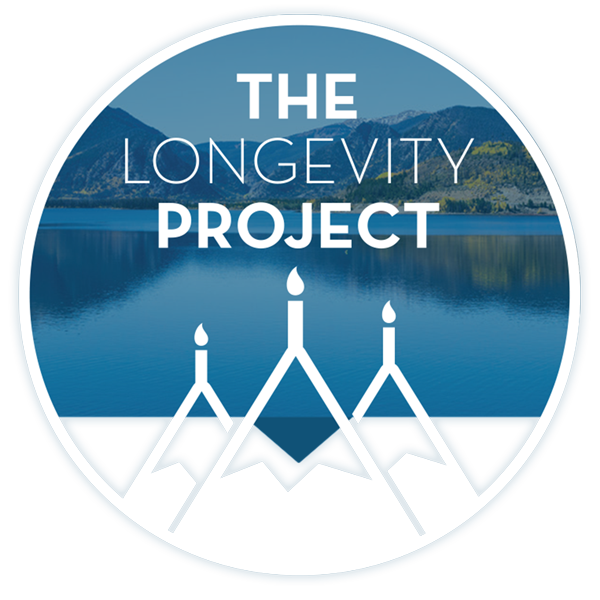 Participate in The Longevity Project
The Longevity Project is an annual campaign to help educate readers about what it takes to live a long, fulfilling life in our valley. This year Kevin shares his story of hope and celebration of life with his presentation Cracked, Not Broken as we explore the critical and relevant topic of mental health.
---
---
Don't shop on an empty stomach. When you are hungry, everything in the store looks appetizing and irresistible, increasing your chances of impulse buys. Have a healthy snack before you head out to the store; a piece of fruit, peanut butter sandwich on whole wheat bread, low-fat string cheese or a handful of nuts are all great choices.
Shop alone. Studies have shown that you will spend more money when shopping with someone else than when shopping alone. The worst impulse buy accomplices are spouses or significant others.
Shop the perimeter of the grocery store. Most of the highly processed foods are found in the center aisles of the grocery store. These foods are typically high in calories, fat, sodium and added sugars. Produce, dairy and meats are usually found on the store's perimeter. Avoiding the middle aisles makes it less likely you will fill your cart with calorie dense foods like chips and cookies and more likely that you will choose nutrient dense foods like fresh or frozen fruits and vegetables, low fat dairy and lean meats.
---
---
Look high and low. Products displayed at eye level are typically higher priced impulse buy items. Food companies pay "stocking fees" to have their products placed at eye level to tempt us. This product placement strategy targets kids, too. Next time you are in the cereal aisle, take notice of where most of the sugary cereals are stocked; chest level for you but eye level for a child seated in a grocery cart.
Watch your portion sizes, plan for leftovers. Use these handy portion size guidelines: The palm of an adult woman's hand is about 3 ounces, perfect for gauging proper portion sizes for cooked meats like chicken breast, hamburger patty or pork loin. One adult woman's hand cupped holds approximately 1/2 cup, good for gauging appropriate potion sizes for rice, pasta, beans or mashed potatoes. One clenched fist is approximately 1 cup, which is useful for eyeballing salad greens or ready-to-eat cereals. Two thumbs together equals approximately 1 tablespoon, a good gauge for fats like cream cheese, mayonnaise, dips and salad dressings. Visit http://www.mypyramid.gov to see how many properly portioned servings of grains, fruits, vegetables, meats or legumes, dairy and fats you should be eating every day.
Eat more fiber. Important for digestive health and lowering cholesterol, fiber helps fill you up. Fiber helps to slow your stomach from emptying, so you feel full longer and eat less. Fiber is found in fruits and vegetables, whole grains, beans and legumes.
Make your own snack sizes. Instead of buying individually wrapped bags of baby carrots, buy a big bag of carrots, peel and cut them yourself and then portion into sandwich baggies. Keep your kitchen stocked with healthy snacks like fruits and vegetables.
Have a meat-less dinner a few times a week. Beans and legumes are a good source of protein and cost less than meat, poultry or fish. Plan ahead and use dried beans for even greater savings.
Buy a cookbook or check one out from the library. Browse the cookbook for new recipe ideas you can prepare at home instead of going out to eat. Start an "eat around the world" theme at home and feature a new cuisine one night a week. Try Indian dishes with anti-inflammatory turmeric, Italian dishes with antioxidant oregano or Thai cuisine with heart healthy Chile peppers.
Kristin Schiller is a registered dietitian with the Vail Valley Medical Center.
---
Support Local Journalism
---