Economic slide a boon to Colorado military recruiters
David Montero
Rocky Mountain News

Across the street from the U.S. Navy recruiting station in Aurora is a restaurant that has gone out of business. Less than a mile away, bankrupt Circuit City is unloading its merchandise at deep discounts.
Inside the narrow office, four recruiters and two freshly-minted recruits are talking about what seems like the topic on most American's minds " jobs and the economy.
Troy Torreyson, wearing a blue Navy hat and a white T-shirt that reads "Property of the U.S. Navy," can't wait to start basic training in May. The 30-year-old is scheduled to go to the Great Lakes naval facility in Illinois for nine weeks and then after that will train to be a Navy corpsman.
---
---
He wants to be in nursing care, but the economy sidelined those plans for awhile.
"It's a huge issue," he said. "I have a culinary arts degree and I work at Burger King right now. I can't find a job."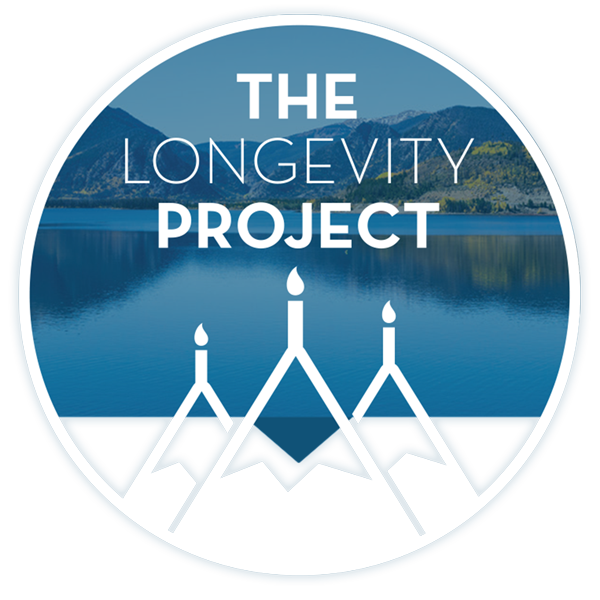 Participate in The Longevity Project
The Longevity Project is an annual campaign to help educate readers about what it takes to live a long, fulfilling life in our valley. This year Kevin shares his story of hope and celebration of life with his presentation Cracked, Not Broken as we explore the critical and relevant topic of mental health.
---
---
Chief Petty Officer Mario Laracuente has heard similar tales before. He's been hearing it for months actually, ever since the economy went south. People getting laid off, people having trouble finding work and making ends meet. People looking for a modicum of stability.
Laracuente believes the military is well-positioned in this environment to meet and exceed recruiting goals " even as the United States continues to fight in Iraq and Afghanistan.
"You can sense that as the economy appears more unstable, people are looking at the military more," Laracuente said. "We are seeing an older age group come in and they are seeing the benefits the military can provide them."
---
---
Stable jobs attractive
All branches of the U.S. Military are showing strong recruiting numbers with the flagging economy.
The last reporting period for December showed the U.S. Army and U.S. Marine Corps exceeding recruitment goals, reaching 115 percent and 113 percent of their goals, respectively.
The Air Force and Navy met their targets as well.
Those results came as private employers made sweeping rounds of layoffs. In December, the U.S. Dept. of Labor reported unemployment rates rose from 6.8 percent to 7.2 percent.
Colorado, which has weathered the storm better than many states, showed the jobless rate at 6.1 percent.
Finding refuge in the military during tough economic times isn't unusual. Safe harbors can often be found in government and the military " which accounts for about a fifth of the nation's budget and is set at $515 billion for fiscal year 2009.
Gordon Von Stroh, professor of management at the University of Denver, said the lure of incentive-laden deals offered by the military coupled with staggering job losses make for plum pickings among military recruiters.
"They get a larger pool of people and can be more selective," he said. "For the applicants, they see an opportunity to train in some fairly advanced fields while having the job stability provided by the military."
Job drys up
Mark Sabatino got laid off last week from his job as a commercial sign installer " a surprise to him given his relatively long tenure at the job, about three years, coupled with the profession's high turnover.
"I was the one with the longest time," he said. "Just three months ago, I wouldn't have thought that it would happen."
The 22-year-old from Arvada had thought about the military before, but decided straight out of high school to see if he could make a go of it in the private sector.
Things went pretty well. The work was steady, the money was good and Sabatino figured his ambitions of working with airplanes could wait awhile.
Then it all slowed down.
He said when things were going well, he'd have five jobs a week installing signs on businesses as well as doing some side jobs with smaller signs. But as businesses constricted, the jobs dried up to about one per week.
It wasn't enough.
"I had bills," he said. "They weren't going away."
So on Thursday, he found himself sitting in an overheated U.S. Marine Corps recruiting station in Thornton answering questions about his education history, job history and explaining why he wanted to join.
Staff Sgt. Chris Tari dutifully filled out the paper work, told him he'd have to pass some tests and that, if all went according to plan, he could ship out to recruit training as early as August " though September was more likely.
In the meantime, he planned to string it together until he could start his service. His plan was to learn aviation electronics training and eventually cycle back into the private sector and work with planes.
"I'll probably get out when the going is good again," he said.
For love of country
Sgt. 1st Class Brett Scarcelli is pure U.S. Army. Standing in the recruiting station at Metropolitan State College in Denver, he clutches a tennis ball in one hand and never lowers his gaze when talking to someone. For him, the Army is about service to country. Period.
Dressed in fatigues as things wind down for the evening, he notes that he's been in the Army since he was 18. Now 33 and the father of two children and two stepchildren, he has made it clear to his kids that if they join the military, the Army is the only way for them. One is interested in West Point. The other teenager appears to be Army-bound as well.
"If they want to join one of the other branches, they'll have to sell me on it," he said.
But that approach doesn't necessarily work on potential recruits walking in the door. So, Scarcelli is armed with the things that might matter to college student wandering around the Tivoli. There is rising tuition costs, budget cuts at state universities and difficulties in getting hired right now straight out of college.
The message seems to work.
"I talked to a guy who just got his degree and has six months before he has to start paying. And he can't find a job," Scarcelli said. "The Army is willing to pay off the loans and he can wait four years to see what the economy does."
Scarcelli said they are seeing a slightly older recruit coming in these days " though plenty of the 18 to 22 year olds come in as well. And he said the economy, while a factor, isn't the only reason people sign up. There are plenty who want to join for the same reason he did " service to the country.
That would include Lauralyn Martinez, a 29-year-old lawyer who was working as a defense attorney in Denver and decided she needed a change.
Her recruiter, Sgt. Kristopher Romero, believed she'd not only finish officer training school with a rank of second lieutenant, but could likely be a captain in four years.
Martinez, who brought her family in to confirm her decision to join the Army Thursday evening, said she wanted to go into military intelligence.
She said the sour economy had no bearing on her decision to enlist.
With degree from the University of Colorado, a master's from Cornell University and a law degree from the University of Iowa, she said she had no doubt she could land a job with a prosecutors office or with another firm " bad economy or not.
---
Support Local Journalism
---