'Education is our future'
Steve Lynn
Vail, CO Colorado

EAGLE COUNTY, Colorado " Jared Polis got his start in politics at 13 years old, when he worked in a telephone bank for Democratic presidential candidate Michael Dukakis. At 15, he worked on a U.S. Senate campaign.
"I kind of grew up with that experience," Polis said.
Decades later, Polis, a Boulder Democrat, is running for a U.S. Congress seat in the Second Congressional District, of which most of Eagle County is a part. Democrats Will Shafroth, of Boulder, and Joan Fitz-Gerald, of Coal Creek, also are running. The Democratic primary is Aug. 12.
---
---
The Boulder-based district hasn't sent a Republican to Washington since 1974 and it's unlikely one will be elected in November. The seat is being vacated by Mark Udall, who is running for U.S. Senate.
Polis' parents moved to Colorado in 1970 and he's a Colorado native. His father was a physicist for the National Oceanic Atmospheric Administration who later became an artist, and his mother is a poet.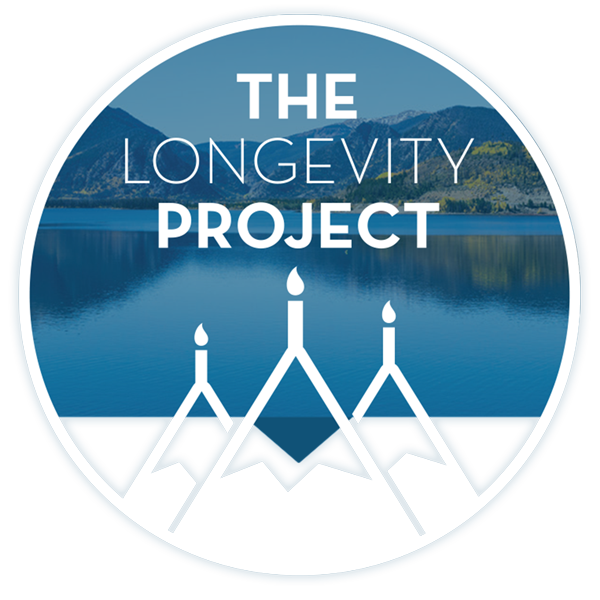 Participate in The Longevity Project
The Longevity Project is an annual campaign to help educate readers about what it takes to live a long, fulfilling life in our valley. This year Kevin shares his story of hope and celebration of life with his presentation Cracked, Not Broken as we explore the critical and relevant topic of mental health.
---
---
Polis' parents have owned a home near the Vail Golf Club for 25 years and are part-time residents, so Polis spent a great deal of time growing up in Eagle County, he said.
He didn't have any time to ski this winter because he was busy knocking on doors, calling voters and holding dozens of small meetings to discuss issues important to them, he said.
Polis went to Princeton University and the wealthy entrepreneur has founded several high-tech companies, which he said led to his interest in education. He served six years on the Colorado state Board of Education and was appointed its first Democratic chairman in more than 30 years.
---
---
"I'm passionate about many issues, but education is really our future and the future of our ourselves and our planet," Polis said. "Preserving our natural heritage and doing something about global warming is critical, but again, an informed electorate will make better decisions."
He founded The New America School, which has one school in Gypsum and three schools in suburban Denver, where immigrants 16 to 21 years old are taught English and earn high school diplomas.
Polis also served on a national commission on financial literacy and thinks the nation's mortgage crisis could have been avoided with better financial literacy in schools.
Polis dislikes President Bush's No Child Left Behind Act and wants a better education policy when the act expires in 2009.
The federal government should fund schools that have the most "at-risk" students, including impoverished ones and those learning English, he said. No Child Left Behind penalizes those schools, he said.
Also, the formula used to determine success is "very superficial" and obscures subjects that aren't tested as a part of the law: art, government, history and vocational education. The law also stifles innovation, he said.
"The federal government should partner with districts to encourage them to serve all children," he said.
Polis could be the first man to have been open about his homosexuality before being elected to U.S. Congress. Other gay men have been elected, but came out in office.
Polis is excited about helping set an example for gays, lesbians, bisexual and transgender people throughout the country that "people don't have to compromise who they are to be able to participate in the public sphere," he said.
"It hasn't been an issue with the voters," he said. "I just want to make sure that I'm focused on the important issues," preserving the environment, improving schools, getting a universal health care system in place and ending the Iraq War.
"I'm a hard worker, I'm passionate about the values that I represent and look forward to continuing my strong work ethic and integrity and carrying that to Washington," he said.
Vail Daily: How do you plan to address our region's pine-beetle problem?
Jared Polis: I talk about the pine beetle issue frequently in the Front Range part of the district as an example of the impact that global warming and climate change are already having right here in Colorado. We have a lot to be worried about. We haven't had a cold enough winter in a number of years … it hasn't been cold enough days to kill the pine beetle larvae.
That's just the tip of the iceberg with regard to the vast impact of climate change. That's why I have a bold seven-point plan on my Web site, polisforcongress.com, to reduce our carbon emissions levels and do something about global warming, which I think is the most critical issue we face as a civilization.
With regard to the pine beetle specifically, and what can we do now: The face of Eagle County is transforming, our mountains are dying. Our mountains are now blood-red and becoming bald and most of the projections show that most of the lodgepole pines, the mature ones, will die.
Certainly we need to look at the forest fire aspect of it. We need to have better stewardship of the Bureau of Land Management lands anyway. They've been woefully staffed in terms of the rangers and we need to make sure that we invest in the maintenance of our Western lands not only in Eagle County but across the West in that we do have a strategy to prevent forest fires before it's too late. Those are some of the ways I would focus on it.
It's one of those where there's no good answer after the fact. I think some early intervention before it reached epidemic proportions might have had a positive impact, but, again, we didn't see any leadership from Washington on this. That's been typical of the incompetence of the Bush Administration, (which) has bungled its way from one national crisis like (Hurricane) Katrina to another.
VD: How do you plan to address the traffic problem on Interstate 70 in the mountains?
JP: The I-70 corridor is the lifeblood of our mountain communities and I support a federal role in providing matching funds for a high speed rail solution. I think that that's the only model that I've seen that really makes any sense in the long run.
When we talk about lane expansion, by the time that's done, we'd be roughly where we are today with regard to traffic so we've got to invest in some mass transit, high speed rail solution. The state voters have to step up in some capacity, but the federal voters, by coming to bear with some form of match, could help make it more attractive for the state of Colorado to be a partner on the solution.
VD: How do you plan to address the problem of global warming?
JP: We have to address both the supply side and the demand side. First on the demand side, we need to encourage energy conservation. My plan on the Web site, polisforcongress.com, calls for a "feebate" approach, which would have surcharges on consumer products that are less energy efficient than the norm.
That same money would be used as a rebate for people who buy more energy efficient products that would help shift the supply and demand curve toward more energy efficient products, as well, and get people's attention in terms of helping consumers to recognize some of the savings up front when they're purchasing energy efficient products.
I also support a cap-and-trade system nationally and internationally. What that would mean is it would cap carbon emission production at specific levels and it would guarantee specific reductions in carbon emission levels over time.
It needs to be an important part of what we use our leverage for internationally, bring other countries along with us to reduce global carbon emissions levels by using our leverage through our trade agreements and our foreign aid to make sure that other countries make specific commitments as well.
On the supply side, we need to invest in and deploy solar and wind energy technology that's here today that can help meet our energy needs. One example would be increasing the solar home tax credit for families who install solar and also setting up a federal government-backed loan fund to help people fund the one-time expenditure of installing solar improvements on their home. Analogous to, as an example, the student loan fund, so the people would have a less expensive source of capital to make their solar home improvements to reduce our energy demands.
I support a moratorium on new coal burning plants and new additional drilling in the Roan Plateau or (the Alaska National Wildlife Refuge). We cannot drill our way out of the energy crisis. Additional drilling is like feeding more drugs to an addict.
VD: How would you vote if our future president asked U.S. Congress to declare war on Iran?
JP: If you're asking where I stand on attacking Iran, I'm against attacking Iran. I think, again, if there's one course of action America takes to solidify the Iranian people behind their leader, (Mahmoud) Ahmadinejad, it would be to attack their country. They would rally behind their leader.
Currently, I'm encouraged by reform within Iran. Ahmadinejad has lost a lot of his popularity. Rather than address the real issues that Iranians care about, he's focused on vilifying the West and I think the Iranian people won't stand for that much longer.
I would strongly oppose a military attack on Iran and only believe that would serve the interests of the extremists within Iran.
VD: What's the most important problem facing the nation and how do you plan to address it?
JP: Ending the war on Iraq " you know, we're going to be dealing with the issue for many years to come. But I think we need a "no residual troops" policy and to move towards that. Again, I have a plan to do that that we've worked on with a number of other people running. If the people of the district hire me to work for them in Congress, I'll be ready to go day one to work on implementing that. Certainly getting a universal health care system in place is critical.
(Polis explains "no residual troops" policy) It means we will commit not to have an ongoing military presence, ongoing and indefinite military presence in Iraq. It means no bases there. It means we will withdraw every last American troop. Our plan doesn't have a calendar date. Obviously (Barack) Obama has talked about 16 to 18 months. I'd like to see it happen a little bit sooner. There's a lot of logistical issues associated with the withdrawal.
The important issue is that we need to make sure that we have regional security partners that are willing to pick up some of the slack. We need to re-engage with the United Nations and we need to pull together all the parties that are stakeholders, including parties that we're currently not talking to, and involve them in the process to help promote stability in Iraq.
Global warming is the biggest global issue, no doubt about it. If there's one (issue), it's going to be climate change and that means reducing climate change by reducing carbon emissions.
It also means investing ahead of the impact of, doing something about the impact of global climate change, too. Where there's likely to be flooding, we need to improve our levies. Our species are threatened " we need to take steps to preserve them and their habitats.
The West is likely to dry out further under most of the models of global climate change, so the water issue will come to the forefront even more than it has been over the next several decades of climate change.
We need to do what we can to reduce global climate change and deal with the issues that are unavoidable at this point.
VD: What distinguishes you from your opponents, Joan Fitz-Gerald and Will Shafroth?
JP: I think that there's a lot; I think certainly my real-world experience. I'm the only candidate who has run public schools as superintendent.
I'm the only candidate who has created hundreds of jobs in business and brought new and innovative ideas into reality.
I think the people are looking for a member of Congress who has a proven track record of creating real change. I have certainly done that both politically and socially and look forward to continue to do that in Congress.
I'm the only candidate who supports public financing of campaigns, stronger ethics laws at the national level and an end to (the) earmarking process, which I feel is a corrupting influence on the system whereby decisions are made based on political factors of "I'll scratch your back, you scratch mine" instead of on the merits.
I'm unique among the candidates as a reform-minded candidate that won't always be the most popular among my more senior colleagues who enjoy the perks of the current system. But I'm going to Washington to change the culture of Washington, not just to join the "good ol' boys" and "good ol' girls club."
Staff Writer Steve Lynn can be reached at 970-748-2931 or slynn@vaildaily.com.
---
Support Local Journalism
---