Eldora gunman killed his cat before deadly rampage
Kevin Vaughan
Rocky Mountain News
Eldora, CO Colorado

ELDORA, Colorado " Authorities believe the gunman who killed the general manager at Eldora Mountain Resort in Colorado Tuesday morning also killed his cat before embarking on a deadly rampage.
The gunman, Derik A. Bonestroo, 24, of Nederland, died during a standoff with a sheriff's deputy on a scenic highway several miles away not long after the shooting at Eldora.
Boulder Sheriff Cmdr. Phil West confirmed Wednesday that investigators found his cat dead from a knife or gunshot wound when they searched Bonestroo's apartment where he lived alone.
---
---
Officers also searched his parents' home in rural Boulder County near Hygiene, including the room where Bonestroo stayed.
Bonestroo, who was not well-known in the laid-back mountain community and had worked only this season as a lift operator, fired a bullet into the ceiling of the resort's locker room after saying something along the lines of: "I'm a Christian and if you're not a Christian I'm here to convert you."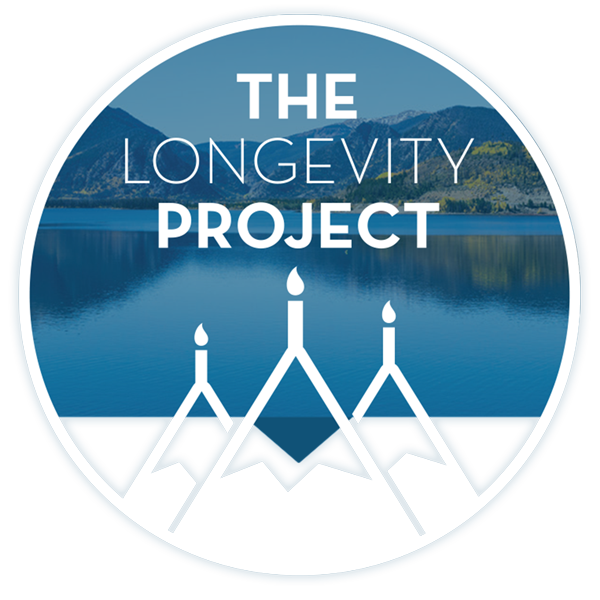 Participate in The Longevity Project
The Longevity Project is an annual campaign to help educate readers about what it takes to live a long, fulfilling life in our valley. This year Kevin shares his story of hope and celebration of life with his presentation Cracked, Not Broken as we explore the critical and relevant topic of mental health.
---
---
West said that Bonestroo asked resort manager Brian Mahon about his own beliefs. Mahon told the gunman he was Catholic before being shot to death.
West said witnesses told conflicting accounts about what Bonestroo's exact words were.
This is what investigators say happened: Bonestroo walked into the locker room dressed in black, a pistol in his hand, shouting about religion before firing a shot into the ceiling.
---
---
Mahon, a 49-year-old married father of two daughters, was in an adjacent room and burst into the locker room when he heard the shot. Within seconds, the popular general manager lay dead.
Bonestroo graduated in 2003 from Lyons High School, where he played on the football team. He doesn't have a criminal record in Colorado, according to the Colorado Bureau of Investigation.
"His motive at this point is still open to speculation," West said.
'Very agitated and angry'
The trouble apparently started in town a little before 7 a.m. when Cynthia Davis, an employee at the local newspaper, the Nederland Mountain Ear, awakened to someone pounding on her front door. After Davis answered, she was confronted by a tall, slender man with a pistol strapped to his right thigh and dressed in black.
The man, whom Davis described as "very agitated and angry," was looking for some former neighbors of hers who worked at the ski area.
"I don't know where they are " leave me alone," she told the man, and he left.
Her neighbors, whom she did not identify, moved out of town recently. Davis said she did not call police, in part because she didn't believe her eyes as she stared at the pistol.
"I kept telling myself that it had to be a walkie- talkie or something because it didn't make sense why he would have a weapon," Davis said. "I thought he was a cop."
Five miles west of town, at the Eldora ski area, lift operators trickled into the locker room in the pump house near the base for their regular morning meeting. Outside, bitter winds howled through the valleys.
Shortly after 7 a.m., between 15 and 20 workers were in the room when Bonestroo entered.
Rob Linde, spokesman for the resort, said the man was a lift operator who had been hired for this ski season.
Bonestroo spewed something religious " a statement that was heard differently by witnesses.
"There are various interpretations of what was said," Cmdr. West said.
Then the man fired a single shot through the ceiling from his black handgun, West said.
Mahon, working in an adjacent room, stepped through a door to investigate.
According to witnesses, the shooter asked Mahon which religion he believed in. When Mahon answered that he was a Catholic, the shooter fired at him, several witnesses said. Bonestroo shot Mahon twice, once in the chest, once in the head.
"I was scared for my life " as scared as I've ever been," said Fabio Sales, who was in the room.
Several workers called 911. It was 7:26 a.m.
Gunbattle erupts
Deputy John Seifert, who has been with the department for nearly four years and had prior law enforcement experience, was on patrol in the area. After hearing the radio call, he sped toward the resort.
Near Nederland High School, on County Road 130, Seifert saw Bonestroo's gold Infiniti pass him going the other way. Seifert turned around to pursue the sedan.
In Nederland, Bonestroo turned onto Colorado 119, the winding two-lane road known as the Peak to Peak Highway for its majestic views of snow-capped mountains. About a mile south of the city, on a sweeping curve, Bonestroo pulled onto the shoulder.
A moment later, Bonestroo started firing at Seifert's Tahoe, which was parked about 60 feet behind him " either after opening the driver's door or leaning out the window, Cmdr. West said. Bullets tore through the radiator, hood and windshield, spraying Seifert with glass as he scrambled out the driver's door with his AR-15 semiautomatic rifle.
Seifert took up a position near the right rear corner of his vehicle, West said, and opened fire, killing Bonestroo, who slumped behind the wheel. Seifert escaped with some minor cuts.
As investigators worked at the scene, bullet holes could be seen in the back window and windshield of the Infiniti.
Someone living along the highway called 911 to report gunfire. That call came in at 7:36 a.m.
Resort reopened today
The ski area was closed Tuesday, but reopened today " and traffic was diverted around a section of Colorado 119 for most of the day.
West said investigators were perplexed as to what led to the violence. West said friends of the gunman indicated that he had been "experiencing some emotional crisis," but he did not elaborate.
News staff writer James B. Meadow contributed to this report.
The Daily Camera and Associated Press contributed to this report.
---
Support Local Journalism
---