'Embrace the renewable energy future'
Steve Lynn
Vail, CO Colorado

EAGLE COUNTY, Colorado " Will Shafroth got ranchers, hunters, environmentalists and local and state government officials and to agree on something " the formation of Sylvan Lake State Park near Eagle.
Shafroth had to join diverse interests to get the land " which was slated for development " designated a state park in 1987.
"That required someone being good at listening to and getting the respect of a lot of different people so that they trust you enough to get into a discussion and negotiation," Shafroth said.
---
---
That kind of cooperation is missing in Washington D.C., said Shafroth, a Boulder Democrat who is running for a U.S. Congress seat in the Second Congressional District, of which most of Eagle County is a part. Democrats Jared Polis, of Boulder, and Joan Fitz-Gerald, of Coal Creek, also are running. The Democratic primary is Aug. 12.
Shafroth is a fourth generation Coloradan whose great grandfather, John Shafroth, was Colorado governor, congressman and U.S. senator.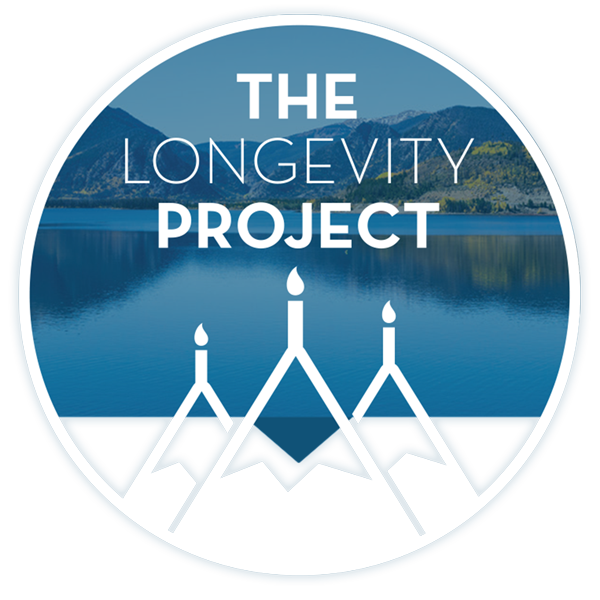 Participate in The Longevity Project
The Longevity Project is an annual campaign to help educate readers about what it takes to live a long, fulfilling life in our valley. This year Kevin shares his story of hope and celebration of life with his presentation Cracked, Not Broken as we explore the critical and relevant topic of mental health.
---
---
"I can't take any blame or credit for what he did, but he did have an influence on my life to some degree," Shafroth said. "He kind of started this whole culture of public service in our family."
Shafroth grew up near Denver, graduated from the University of California at Santa Barbara and has a master's degree in public administration from the Harvard Kennedy School. He has two teenage daughters and a 20-year-old son and has been married to his wife, Erica, for 22 years.
Among his reasons for running are to leave the earth a better place for his children, he said.
---
---
"I feel a deep sense of moral responsibility and inter-generational accountability to do all that I can for my kids and by extension, everybody else's kids," he said.
Shafroth has worked for state government in the Office of the Secretary of the California Resources Agency in Sacramento, Calif., and also for the American Farmland Trust, a national organization which preserves family farms and ranches.
In Colorado, Shafroth was the first executive director for the Great Outdoors Colorado Trust Fund and created the Colorado Conservation Trust, helping with open space projects such as Bair Ranch, near the entrance to Glenwood Canyon.
He enjoys the outdoors and counts fly-fishing among his favorite diversions.
"It's a very important part of my life just to be able to be outdoors and connecting with nature," he said.
Shafroth has never run for office before this, but he said Colorado has elected to important seats plenty of good lawmakers who had little or no experience in public office, such as U.S. Rep. Mark Udall and former senator Gary Hart.
"I feel like we're a state that looks at the individual and what they bring," he said.
Vail Daily: How do you plan to address our region's pine-beetle problem?
Will Shafroth: We need to have the Forest Service's budget better reflect the kind of crisis that this challenge presents to us … The Forest Service budget is being cut during a time when I think we really need to be providing more manpower and more resources to manage these things.
I think once these trees are dead, it's not a matter of if, it's a matter of when there's going to be a fire, at least in some of the places, and we've got to prepare for that. So the kind of things we need to do are doing some appropriate management around the urban-forest interface. The whole forests are too massive to go in and do any kind of clear cutting.
I think what's going on over in Kremmling in terms of pellet plants " trying to use the wood as best they can for a heat source " that's a start. I think we should look at doing more of that kind of work and look at the possibility of some use of those trees for biomass.
Bottom line is that we need to have a much more aggressive policy toward it, and that's going to require us to have more federal financial resources to go to that and mostly the Forest Service, but also to provide economic incentives for the private sector to use that wood in a variety of ways. Otherwise it's just going to basically decompose and release that carbon into the atmosphere, which is not a great thing either.
The Hayman fire is a great example of how that really hot fire destroyed not just the forest here, but for years and years they've had major water pollution problems in the South Platte and you can only imagine what that would do to the Eagle (River) and its tributaries if that kind of massive forest fire occurred.
It could be a fairly disastrous occurrence if there was a very large and very hot fire due to the pine-bark beetle, so all the more reason we need to get in there and do the proper management around that kind of occurrence now.
VD: How do you plan to address the traffic problem on Interstate 70 in the mountains?
WS: It starts probably at the airport. I think we need to look for a transportation system that will get us from (Denver International Airport) all the way up to Eagle, maybe Glenwood (Springs)… Really looking at the section from Golden to Eagle is probably the most important piece of that.
I'm for a rail solution. … I think, with what I think are inevitable increases in fossil fuel prices, it's going to be something that's going to become more and more economical for us to do relative to just continuing to drive our single cars to and from the mountains.
We need to provide people who are both living and working in the mountains as well as those people who are visiting the mountains either as weekenders or occasional tourists to have a more efficient way to get to and from. The amount of hours lost sitting in traffic is just an amazing thing.
The second piece of that is that we need to do some things in the meantime because I think the rail option is something I think we need to do, but it's not going to happen tomorrow.
There's things that we can do to improve the infrastructure in the meantime… But I'm really not for just widening Interstate 70 from Golden to Eagle… By the time the project were completed 12 or 13 years later, traffic levels will be the same as they are today.
Somebody in Congress is going to be in a position to really help on that. Most of the planning and prioritization is done at the local and state level on transportation, and the federal government comes in and helps support those projects with the dollars. That's something I would be a strong advocate for in Congress.
VD: How do you plan to address the problem of global warming?
WS: You can download my seven-page paper on (shafrothforcongress.com).
That issue is, I believe, our generation's greatest challenge and it's at the heart of why I'm running.
What we need to do is tackle this at a number of levels. On the demand side… how much energy we use is the easiest, the quickest and most effective way to reduce our energy consumption and global greenhouse gas emissions, or carbon emissions.
We've got to do everything we can to conserve every unit of energy so that we don't have to build new coal-fired plants or new natural gas plants and that means retrofitting and insulating and weatherizing our homes, our buildings in general, so that they are much more energy efficient.
We can also do that in our transportation sector… I think we should be getting close to 60 miles per gallon by 2020… We'd be saving a huge amount of energy.
I drive a (Toyota) Prius right now… We're getting 48-and-a-half miles to the gallon. If the fleet got that, we would be importing a whole lot less foreign oil.
We ought to fully embrace the renewable energy future that's inevitable. That means not just marginally increasing but geometrically increasing the amount of money that we invest in renewable energy research and development. We spend about one fourth in real dollars the amount of money on renewable energy than we did in 1984.
VD: How would you vote if our future president asked U.S. Congress to declare war on Iran?
WS: Not understanding the circumstances behind that declaration, it's difficult to say. Certainly if the war was falsely justified and ill-planned and a preemptive strike on a foreign government as our war in Iraq was, then I would absolutely vote no. I would want no part of that. But I'm disinclined to support military engagement in other countries as a general matter.
But I'm not going to give an unequivocal "I wouldn't do it." It would depend on what the circumstances were. If Iran had launched a nuclear strike against another country, then there might be a reason to do it.
VD: What's the most important problem facing the nation and how do you plan to address it?
WS: There's more than one… One of them is health care. As I go around from door-to-door around the district, I hear from a lot of people that it's becoming increasingly a larger and larger problem for more and more people, not just for 50 million uninsured people in this country. A lot of the people who are insured are underinsured or are struggling with the high cost of health care.
My plan I've outlined, again, on my Web site, is very similar to what Barack Obama has talked about doing.
First of all, we would make sure that every child has access to health care.
I also think for the people who are between 19 and 64 (who) are not going to be covered by children's health care and Medicare… there's a number of things we ought to be doing with them, as well. One is to provide a Medicare-like plan.
Another aspect of mine that actually is different than Sen. Obama's is I have a much higher focus on wellness and prevention in health care… Seventy-five percent of our health care dollars go to treat seven mostly preventable diseases, like heart disease, stroke and diabetes. Through diet and exercise and lifestyle, those are very preventable diseases.
VD: What distinguishes you from your opponents, Jared Polis and Joan Fitz-Gerald?
WS: There's four major things that distinguish me.
First and foremost I would say it's our leadership style.
My 28 years that I've been working in public policy, I have had to and have been successful at building diverse partnerships with a broad diversity of interests. I build coalitions… That is a really key skill-set that is really a nonpartisan skill-set.
I'm not a part of the system and yet I've been working around the system pulling people together to figure out how to make things work and that's a very big difference between me and the two people I'm running against.
Second… When you go to Congress you really do have to focus even though you're asked to vote on hundreds of different issues and policies that are facing our country and our world. You have to specialize at some level. We will all choose different committees and different kinds of bills to carry and mine will be focused primarily around energy and natural resources.
The third … I'm running my campaign in a very grassroots fashion… I petitioned my way onto the ballot, forcing me on March 31, the first day I could start gathering the signatures, to get out and talk to people at their door at community meetings, at the farmer's market, wherever, to try to meet, get to know people, hear what's on their mind. I was not talking just to the political insiders, going to the county assemblies and the (Second Congressional District) assembly. I know those people, I respect them a lot, but I think this is a year to get out and talk to the people.
The second piece to that is how I'm funding my campaign is very different. More than 99 percent of my contributions… are coming from individuals. I think something on the order of 80 percent of the money Jared Polis has raised is from himself and about 25 percent or so of Joan Fitz-Gerald's money is coming from political action committees.
Lastly… If you were going to be a representative of the people of the Second Congressional District, I think it's critically important that you be able to relate to them and the concerns that they have in their daily lives, and I think I'm the best suited to do that. We're going to be struggling, like lots of families do, to try to support our kids getting a great education.
Staff Writer Steve Lynn can be reached at 970-748-2931 or slynn@vaildaily.com.
---
Support Local Journalism
---