Exercise your right to vote
Rohn Robbins
Vail, CO, Colorado

Election Day, like flu season, is just around the corner. And, depending upon your interests, casting your vote can tug at your star-spangled-banner heartstrings. Before we get all misty-eyed, however, we need to ask the threshold question: Can you vote?
If you are a citizen of the United States and at least 18 years of age, have a permanent place of residence, have registered to vote in time and are not presently serving time for a crime, you are eligible to vote.
What's a resident?
---
---
To vote in Colorado, you must have been a resident of the precinct in which you wish to vote for at least 30 days prior to the election. You may not be registered to vote in a district while maintaining a residence elsewhere. For example, if you maintain a part-time residence in Vail but actually live in Naples, Calabasas or Otumwa, you may not vote in Vail. A homeless person may vote provided only that the homeless man or woman maintains an address " for example, the address of a homeless shelter. For purposes of voter registration, a post office box address, a vacant lot or a business address will not suffice. Be it ever so humble, it must be home.
Unless a person maintains his or her residence in Colorado, he or she will be deemed to have lost his or her Colorado residence after 30 days' absence from the state. A voter cannot lose his or her eligibility to register to vote within a precinct simply by virtue of being stationed elsewhere in the military, by attending an educational institution elsewhere, or by confinement in a correctional institution, jail, prison or state facility. Neither can a person gain eligibility to vote merely by his or her presence within a precinct for such reasons.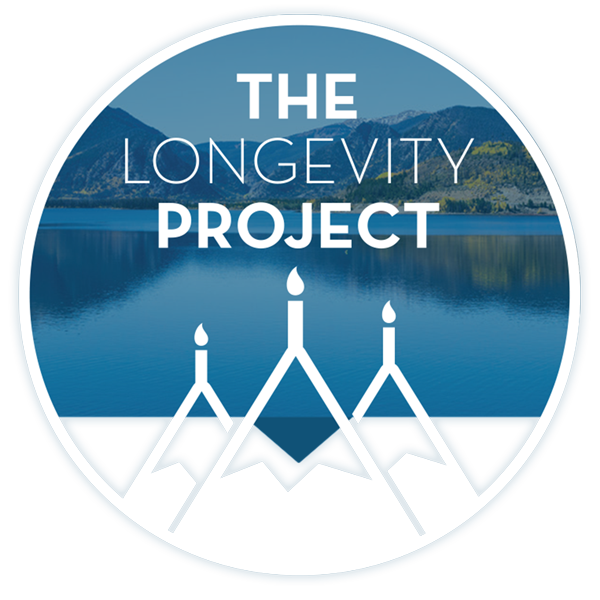 Participate in The Longevity Project
The Longevity Project is an annual campaign to help educate readers about what it takes to live a long, fulfilling life in our valley. This year Kevin shares his story of hope and celebration of life with his presentation Cracked, Not Broken as we explore the critical and relevant topic of mental health.
---
---
If you move after the last day by which you must register to vote, you may vote in the precinct from which you moved, either by absentee ballot or early voting. If you move on Election Day, you may vote at the office of the county clerk or in the precinct in which your new address is located.
Although a convicted criminal may not vote while serving his or her time, a person who is confined awaiting trial may vote by mail. By the way, once you've done your time, you can register and vote. Confinement in a state institution for the mentally ill does not deprive anyone of the right to vote (there are those who would argue, I am sure, that it may actually aid the process).
How to register
---
---
You are likely registered to vote if you properly filled out a voter registration form and if the application was turned in on time. That means, in most circumstances, that the proper documents were delivered in person to the county clerk by the close of business, at least 28 days before the election. This year's deadline was Oct. 9.
To cast your vote, you must show a valid identification and fill out an election card for one of the election judges at your polling place. Valid identification includes: a valid Colorado driver's license, a valid Colorado Department of Revenue identification card, a valid U.S. passport, a current utility bill (cable bills are not acceptable), a bank statement, a government check, a paycheck, a Medicare or Medicaid card, a certified document of naturalization, and a handful of others. A voter who cannot produce the required identification may cast a provisional ballot. More and more frequently, voting is by mail, in which case you must sign and affirm on the return envelope that the person casting the vote is, in fact, you.
Polls are open on Election Day from 7 a.m. to 7 p.m. If you are in the polling place intending to vote before the deadline, you must be permitted to vote even if you actually cast your vote after 7 p.m. You must, however, be there in the polling place before the clock strikes 7 p.m.
Voting devices
A number of voting devices are used in Colorado, including paper ballots, electronic voting machines and electromechanical voting systems. You are entitled to cast your ballot while screened from observation. You can do a lot in the privacy of the voting booth, but you can't show off your brilliance to other voters in an effort to influence them. "Electioneering" within 100 feet of a polling place is forbidden. You also cannot spend more than 10 minutes in the voting booth.
Make sure to clearly mark your ballot. If you mess up, you can alert the election judge and obtain a replacement ballot in exchange for your fouled one. But be careful " you may not mess up more than twice. No matter how many thumbs you have, you will not be provided more than three ballots, and only one of them will be counted.
When you've done your duty, you must fold your ballot so no one else can see how you've voted. This is both for your privacy and to protect others from your influence.
Any voter who needs assistance because of disability or inability to read or write may seek the assistance of an election judge or, should the voter choose, any other voter. No one other than an election judge may help more than one person vote per election unless the person is the voter's family member, in which case the judge may help the family member and one other voter.
If the unthinkable happens and the polling place runs out of ballots, the election judge must provide you with a means and method to vote, even if it means creating a substitute ballot by hand.
Election Day is Nov. 6. Wear your "I voted!" badge proudly.
Rohn K. Robbins is an attorney licensed before the Bars of Colorado and California who practices in the Vail Valley. He is a member of the Colorado State Bar Association Legal Ethics Committee and is a former adjunct professor of law. Robbins lectures for Continuing Legal Education for attorneys in the areas of real estate, business law and legal ethics. He may be heard on Wednesdays at 7 p.m. on KZYR radio (97.7 FM) as host of "Community Focus." Robbins may be reached at 926-4461 or by e-mail at robbins@colorado.net.
---
Support Local Journalism
---