Famous headless fowl feted in Fruita
JUDITH KOHLER
Associated Press Writer

FRUITA, Colorado " Recession. Unemployment. Swine flu. Now's the time for an inspiring story from Fruita, Colorado about one headless chicken's will to live.
Residents of Fruita, a western Colorado town of 11,000, are holding their 12th annual festival this weekend for a chicken named Miracle Mike who, according to legend, lived 18 months after a farmer lopped off his head with an ax but left his brain stem, a jugular vein and one ear intact.
Grisly to some, perhaps. But Miracle Mike's celebrity has spread abroad, with enthusiasts as far away as Venezuela, Puerto Rico, England and Wales.
---
---
"This is going to be my third Mike festival, and I'm constantly amazed at the attention it gets nationally and even around the world," said Ture Nycum, Fruita's parks and recreation director.
It all began when Lloyd Olsen, a farmer in Fruita, was butchering chickens in 1945 and tried to lop Mike's head off, according to Olsen's grandson, Troy Waters, who admits he's a bit mystified by all the fuss. Waters had to coax the story out of his grandfather after finding a scrapbook the Olsens kept about Mike.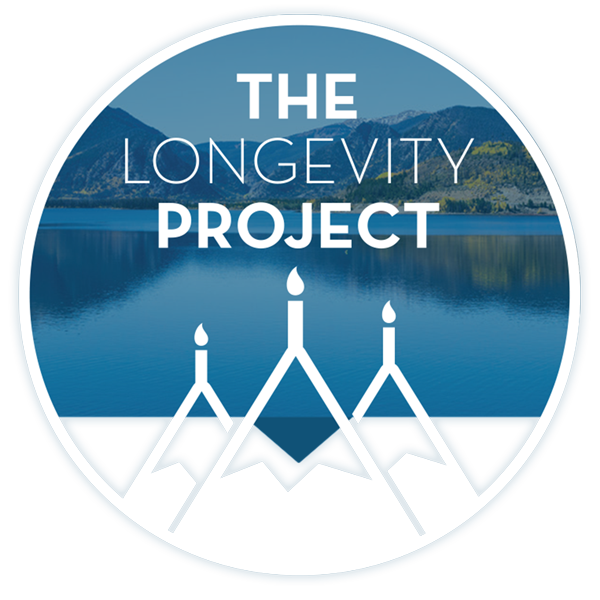 Participate in The Longevity Project
The Longevity Project is an annual campaign to help educate readers about what it takes to live a long, fulfilling life in our valley. This year Kevin shares his story of hope and celebration of life with his presentation Cracked, Not Broken as we explore the critical and relevant topic of mental health.
---
---
"I started asking questions of my mom and my mom had come across the scrapbook when she was a kid. They didn't really like talking about it very much," Waters said of his grandparents. "But by the time I found it, grandpa was getting up there in years, when older people really like to start talking about things."
His grandfather said the birds sometimes flopped around after their heads were cut off, but one rooster kept going and was alive the next day inside an apple box Olsen had put him in.
"I could never get the same story twice of why he let it live," Waters said.
---
---
Word quickly spread about the miracle chicken. The local newspaper ran a story, and soon a promoter from Salt Lake City, Hope Wade, contacted the Olsens. He said they could make money showing Mike at sideshows.
The barnyard mishap made news and national magazines and turned Mike into a sideshow hit in the 1940s. Olsen said he kept "Miracle Mike, the Headless Chicken" alive by giving him ground grain and, using an eye dropper, water, down his esophagus.
Waters said his grandmother's scrapbook includes news stories about Mike's travel and Mike's examination by scientists at the University of Utah. The scientists reportedly thought the rooster could live because his brain stem was still connected to the spinal cord and his throat and windpipe were intact.
Waters said he looked for information about Mike at the university but was told records don't go that far back. Chris Nelson, spokesman for the University of Utah Health Sciences Center, said he couldn't find any documents about Mike but that some longtime staffers recall secondhand stories about a chicken being checked at the school.
Mike, who made gurgling noises when he tried to crow, was fairly docile. Waters said he was kept from other chickens, which likely would have attacked him because he was different.
The Olsens made enough money off Mike to buy farm equipment, a pickup truck and pay what they owed on their land. They also got to see parts of the country they hadn't seen. But some people wrongly assumed the Olsens were getting "filthy rich," Waters recalled. They got hate mail, accusing them of being cruel to Mike.
Decades passed and the stories about Fruita's most famous fowl faded, only to be revived when the town was looking for a way to promote the area. Situated along the Colorado River and once an agricultural stronghold, Fruita added the "Mike the Headless Chicken" festival to annual events that include a mountain bike race and a marathon that wind past canyons and red-rock formations in the nearby Colorado National Monument.
This year's event, May 15-16, will include a 5K run, music, artwork, petting zoo, lawn mower races and the Chick Olympics: Peeps and chicken wing-eating contests and an egg toss.
Thousands of people are expected, and Mike's newfound popularity has surprised festival organizers, who say the Web site, http://www.miketheheadlesschicken.org, gets about 40,000 hits a month.
"In Puerto Rico it's huge. In Venezuela it's huge, in the (United Kingdom)," said Eric Mello, a Grand Junction businessman who coordinates marketing for the festival. "That's one of the reasons Mike went out on world tour this year, because there was such interest."
Travelers carried 10 crocheted Mike look-a-likes abroad and e-mailed backed photos in Israel, Jordan, Egypt, Wales and Arizona.
After hearing about Mike on a British TV show, a rugby club in Taff Wells, Wales, planned a celebration this weekend to raise money for a local charity. The event was canceled after some of the organizers lost their jobs and decided they didn't have the time.
Nycum and Mello can only speculate about Mike's lasting appeal. Maybe it's his pluckiness, his determination to keep going. The festival's setting could be another draw, Nycum said.
"It just seems like it's that little slice of Americana that people appreciate," Nycum said.
Local historian Yvonne Peterson welcomes opportunities to show off her community but prefers that Fruita be known for something other than a headless chicken. She never saw Mike; she was a young girl then. But she remembers all the hoopla and that many local farmers didn't approve of keeping the rooster live.
"They say he didn't suffer. Well I don't know; I wasn't the chicken," Peterson said.
Waters believes Mike died in a motel room in Phoenix in 1947. His grandfather told him he used a bulb syringe to clear mucus from the chicken's esophagus so it wouldn't choke, but that one night he couldn't find the syringe in time.
Olsen didn't like talking about Mike's death.
"I think he never wanted to admit that he let the goose that was laying the golden egg for him die," Waters said.
___
On the Net:
City of Fruita, Colorado: http://www.fruita.org/cityhome.htm
---
Support Local Journalism
---