Farewell to the forgotten continent
Bob Dorf
Vail, CO Colorado

At night the road was a nightmare; only the occasional bus coming against us, with people, goats, chickens, and everything else still on the shoulders.
I pushed the car up to 80 miles an hour, while Patty turned in her seat to hold the IV as steady as she could. Erik was at least resting somewhat comfortably, but the occasional diarrhea stop with the IV proved to be taxing for all. I punched it the whole way informing Patty if she heard a thump, we weren't going to stop.
About halfway to Blantyre, we encountered a military checkpoint with a substantial line, and I knew that if we waited in the line, we were going to cut things too close. I bypassed the line and while surprised soldiers raised their AK-47s in my direction, I prayed that they would at least let me get to the barrier before opening fire.
---
---
A very unfriendly group of soldiers approached the car when I reached the barrier, and, while at the ready position, ordered me out of the car. I started to step out when the officer in charge pointed his flashlight into the car, and seeing Patty with the IV and Erik sprawled across the backseat, ordered the barrier raised and motioned us through, no questions asked.
We arrived in Blantyre at 8 p.m. as promised, but had no idea where the hospital was. We decided to look around and turning up a side street, found it right in front of us with four people waiting in front for us; an orderly with a gurney, a doctor, the administrator who knew Erik, and at least one nurse.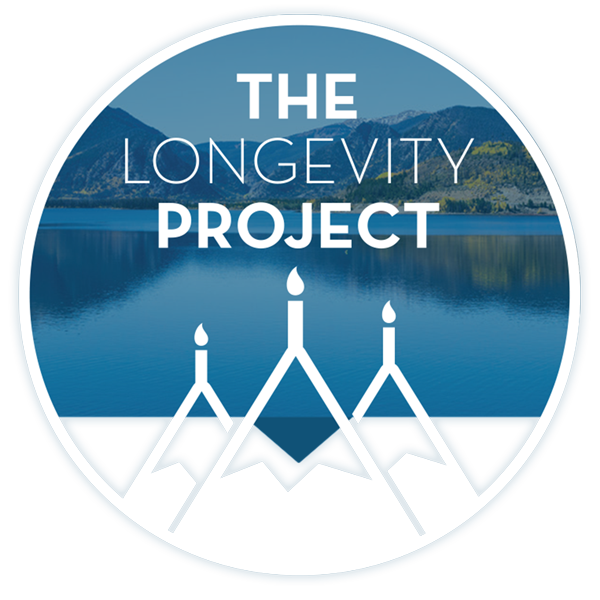 Participate in The Longevity Project
The Longevity Project is an annual campaign to help educate readers about what it takes to live a long, fulfilling life in our valley. This year Kevin shares his story of hope and celebration of life with his presentation Cracked, Not Broken as we explore the critical and relevant topic of mental health.
---
---
What a relief, but it wasn't over yet.
As wonderful a sight as it was; the hospital was terribly understaffed and undersupplied. The rubber gloves hanging to be dried on a clothes line were our first clue.
Erik was admitted to a double room, while they directed Patty and me to a dorm room that they owned. Patty politely declined and stayed with Erik, while I crashed.
---
---
In the morning Erik was doing much better, having been given a laundry list of anti-malarials and had been re-hydrated and treated for what turned out to be amoebic dysentery. During his week in the hospital, Patty hardly ever left his side except for the occasional shower and meal break, and she recorded every medication, its dose, and its frequency.
Because of the AIDS in Africa, the staff was very good about showing her each needle that was used, however, when Erik received a roommate whose AIDS was so advanced that he hardly made a lump in the bed, Patty had to continually tell the nurses to wash their hands etc. when moving from him to Erik.
During the week, Erik had two roommates die from AIDS. Patty did have the opportunity one day to visit another hospital in town and witnessed the appalling conditions in which patients were in the rooms and others, many of whom were young children and babies, too sick to do anything other than make them comfortable while they died of malaria, were lined up in the corridors.
While Erik was being so well cared for by Patty, I took the opportunity to go with Jim and his father to visit the school site in Misomali. The school was a wonderful addition to the village. I only pray that it was used for what it was intended. Africa is a different place, where AIDS is part of daily life and the native people have been well trained to have their hands out.
Because Dave was suffering from malaria as well, he was being treated and elected to return to the states to rehab while Jim, lucky enough to have stayed relatively healthy, returned to the village to finish the project.
After a two-week stay in the hospital and as an outpatient, Erik was cleared to go back to the U.S. Patty and I had separate arrangements, but were able to coincide our arrival in New York with Erik's.
Through some friends, we were able to find a wonderful infectious disease specialist, Dr. Giordano, who examined Erik and Patty's exhaustive notes on medications that had been administered.
His determination was the same as the doctor's in Malawi; on top of the dysentery, Erik had been infected with cerebral malaria, which if untreated, is often fatal, but which, because of its location in the spinal fluid, is 100-percent curable.
He also pointed out that the medications and the doses that he took in his treatment, would have killed the average person, but because Erik was young, in good shape, and the medications were probably way out of date, he had survived.
Erik went on to convalesce for a few weeks, and upon clearance from his doctor, embarked on their third part of his mission; to meet Dave and Jim and build a school in Nepal.
That has its own story, but Erik succeeded in that mission and is now a fifth-year resident in orthopedic surgery in Charlottesville, VA.
Upon completion of his final year, he will do a fellowship at Wake Forest, specializing in hand, elbow, and shoulder surgery, and hopes one day to return to his roots in Colorado, but doesn't want to return to Africa.
The little charitable organization, Building With Books, the seed for which originated while Jim and Erik were running with the bulls in Pamplona, continues to thrive under Jim Ziolkowski's guidance, and is preparing to break ground for its 200th school. You can learn more about it on http://www.buildingwithbooks.org.
Bob Dorf is an Eagle resident. E-mail comments about this story to editor @vaildaily.com.
---
Support Local Journalism
---