Ferry: Sizing up the Vail council race
Kaye Ferry
Vail CO, Colorado

This is my last column before we fill out Town Council ballots and it's never an easy one to write. It's particularly difficult this year because we have the best range of choices since I've been voting here.
I'm going to go through each candidate and outline their strengths and shortcomings. I base these opinions on a lot of things. Most of these people I have known either through working with them or observing them on boards and commissions.
Additionally I participated in private interviews with most of them with the Vail Chamber Board of Directors on Oct. 12 and the public forum on Oct. 18.
---
---
So here's how I see it, for what it's worth.
I'll start with the easy ones, the incumbents. Kim Newbury has made housing her mantra and for that I can find no fault. But I disagree with her on Timber Ridge. She wants mixed use, for-purchase units and seasonal rental. I want all seasonal rental.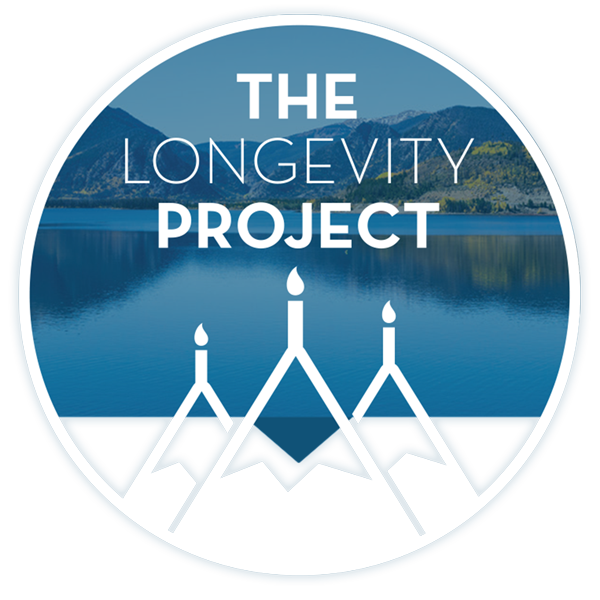 Participate in The Longevity Project
The Longevity Project is an annual campaign to help educate readers about what it takes to live a long, fulfilling life in our valley. This year Kevin shares his story of hope and celebration of life with his presentation Cracked, Not Broken as we explore the critical and relevant topic of mental health.
---
---
Where she's lacking is this. She has not been aggressive in most other areas. In fact there's the perception that she has been heavily influenced by the seat to her right, Greg Moffet. With it vacant, can she function on her own? So far there's not much of a track record. I'd like to see her assert herself more.
Then there's Kevin Foley. During Thursday night's debates I made this note to myself "once again, Kevin sounds good but …" Ironically someone came up afterwards and said he talks a good game. To bad it doesn't match his actions. I've been waiting … and waiting … and waiting. The first time for six years, this time for two. And still nothing. You can have all the good ideas and intentions in the world but if you do nothing with them you cannot effect change. I have seen Kevin vote no on almost everything that comes before him with no explanation. To be elected to a leadership role, there is the expectation that you will lead. Kevin clearly doesn't want to do that.
As for the next two, I have the luxury right now of serving on boards with both Susie Tjossem and Bob McKown. That gives me an advantage because I sit with them regularly and have had a chance to see them work.
---
---
I've been particularly impressed with Susie's ability to ask the right questions, process information and reach thoughtful conclusions. Her background is broad, ranging from large corporate at Vail Resorts to private industry to her role now as the director of a nonprofit.
Does she have baggage? She fell victim to what's commonly known as black Thursday at Vail Resorts when 37 jobs were eliminated in one day. You'll have to decide what that means.
Bob's background has been more limited. He has spent his working career in Vail in the food-service industry as a bar manager at Blu's and now Billy's. He's the kind of working guy that locals love to have up there as "one of them." He's smart and analytical and lives in Vail Commons so he's intimately aware of the housing issues facing the local workforce.
Scott Proper worries me. Appointed to the Design Review board, he resigned when the Vail Recreation District looked more appealing. Having only just been appointed to the Planning and Environmental Commission and having attended one meeting, he announced his candidacy for the Town Council. He's very smart and his financial background will be an asset someday. Right now I'd like to see him continue as the chairman of the recreation district where he's doing a good job. I also think he should finish his commitment to his recent appointment on the Planning and Environmental Commission. Settle down; finish one job before starting another. He's only 28 so he's got plenty of time to be a really good councilman " someday but not today.
Dave Irwin has lived under the radar screen for most of his 36 years in Vail with the exception of his time on the Design Review Board. He's been in the architectural, building, and development business and has a really strong grasp of those areas. He's also very level-headed and pragmatic and has impressed me with his no-nonsense approach to things.
Dick Cleveland is what he is. He's honest, outspoken, committed and has Vail's best interest at heart. He's served on more boards than I can count and has endlessly given of his time to the community. We have not always agreed on things, especially Crossroads, but I have never doubted his integrity.
Margaret Rogers is very competent. She's a retired attorney. As chairman of the Design Review Board I have witnessed her attention to detail, her analytical abilities and the ease with which she has run difficult meetings. I disagree with her view that Timber Ridge should be a mixed-use project. I will not waver from my belief that it should be 100-percent seasonal rental beds.
And finally Andy Daly. This is the trickiest one for me. A good prerequisite in government is a solid business background and he certainly has that in spades. But we should also look at impartiality. It's fair to say that the day Andy left Vail Resorts, it wasn't his idea. In fact it smelled contentious at the time. So I'm still not clear whether he will be friend or foe in decisions regarding Vail Resorts but I have a real hard time seeing neutral. More importantly, I'm not sure either predisposition is good for us. But we could do worse.
Stephen Connolly should be relieved that my only comment is no comment.
So where am I? So far I'm at Tjossem, Irwin and McKown. Still in the running are Cleveland, Daly, Newbury, Rogers but they have some work to do to convince me. We've got one more debate and 13 days, so I've got time 'til I close that curtain and choose.
Do your part: call them and write them. To contact the Town Council, call 479-1860, ext. 8, or e-mail towncouncil@vailgov.com. To contact Vail Resorts, call 476-5601 or e-mail vailinfo@vailresorts.com. For past columns, go to vaildaily.com and click on "Commentary" or search for keyword "ferry."
Kaye Ferry is a longtime observer of Vail government. She writes a biweekly column
for the Daily.
---
Support Local Journalism
---