Five things to do in Denver
Ted Alvarez
newsroom@vaildaily.com
Eagle County CO, Colorado

Billy Corgan, with his nasal whine and guitar-hero theatrics, nearly singlehandedly took the Smashing Pumpkins to the top of the world in the '90s " or so it seemed. The departure of guitarist James Iha, bassist D'Arcy Wretzky, and drummer Jimmy Chamberlain in the 2000's seemed to coincide with the slow death of the band. Now, after a botched solo album, the bald, vampire-dork Corgan has returned with a new nine-piece Pumpkins 20th Anniversary tour. It thankfully includes Chamberlain, and so far the shows have gotten as much attention for Corgan's crowd-baiting banter as for the band's window-shattering renditions of classics like "Today," "Bullet With Butterfly Wings," and "Tonight, Tonight." But the Pumpkins deserve credit for bringing back alt-'90s noise when most of their compatriots have faded away. Instead of softening, they've grown even more confrontational and interesting. Also, seeing the Pumpkins in a venue the size of the Ogden back in 1997 would've set you back at least 200 bones. Bring your lighters and a heavy tolerance for Corgan's blowhard whining in between songs, and you should have a blast.
What: Smashing Pumpkins perform.
Where: Ogden Theatre.
---
---
When: Friday, 9 p.m.
Cost: $45.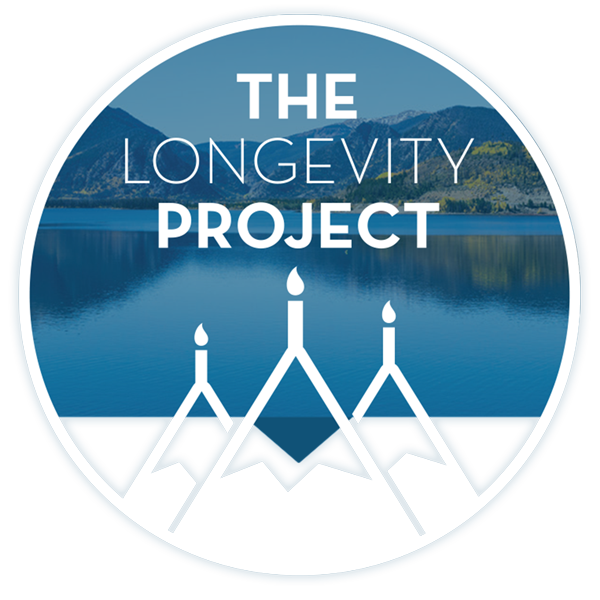 Participate in The Longevity Project
The Longevity Project is an annual campaign to help educate readers about what it takes to live a long, fulfilling life in our valley. This year Kevin shares his story of hope and celebration of life with his presentation Cracked, Not Broken as we explore the critical and relevant topic of mental health.
---
---
Info: 303-832-1874 or http://www.ogdentheatre.net.
Bad-girl bands never get old; they just come back meaner and with more tattoos. Several decades after The Runaways started it all, Los Angeles-based punk band Civet continue the tradition by featuring four girls blasting out blistering punk-rock riffs, and snarling but salacious come-hither vocals. While dangerously-monikered ladies of Civet " Liza Graves (vocals/guitar), Suzi Homewrecker (guitar/vocals), Jacqui Valentine (bass/vocals) and Danni Harrowyn (drums) " shred gnarly, SoCal punk in the fashion of, say, The Distillers, their coquettish dresses and made-up faces belie more packaging than Distillers frontwoman Brodie Dalle would ever put up with. Still, that's part of their charm: They know they can bring in the girls with their empowered lyrics and titillate the boys with showing a little skin, however tattooed it might be. Their debut, "Hell Hath No Fury," is full of songs that work that angle into the ground. Remember: It's all for show, but it should be a good one.
What: All-girl punk band Civet performs.
---
---
Where: Marquis Theatre.
When: Saturday, 7:30 p.m.
Cost: $12.
Info: 303-292-0805 or http://www.sodajerkpresents.com.
The economic crunch has hit with the force of an atomic bomb, tightening everybody's wallet and making purchases of any kind stomach churning. So buying this year's holiday presents would seem to be a drag " if you're doing it at all. But there's a better way: The Holiday Eco Barter Market allows you to bring practically anything you want and attempt to trade it for, well, anything else. Scarves, books, tchotchkes, and pretty much anything else you could want will be on display, and you can bring everything but used furniture or computers, drug paraphernalia, and weapons to trade with people just like you. It's regifting on a grand scale. What's more, the Eco Barter Market will keep you from running all over town to find the perfect gift, which lowers your carbon footprint and helps keep Christmas clean. Best bonus? Avoiding pesky crowds at the mall. Yes!
What: Holiday Eco Barter Market.
Where: Mercury Cafe, Denver.
When: Sunday, 1:30 to 4:30 p.m.
Cost: Free.
Info: 303-294-9258 or http://www.mercurycafe.com.
This holiday season, you're bound to catch yourself watching a classic Christmas movie or two " you know, repeats of "A Christmas Story" or perhaps the old stop-motion animation films of Rudolph the Red-Nose Reindeer or Jack Frost. You might even make it out to the theatre to catch one of the Hollywood's cloying seasonal releases. But if you know what's good for you, you'll skip those and head for the Boulder Theatre to catch "Christmas On Mars: A Fantastical Film Freakout," a psychedelic trip of a Christmas movie made by none other than freak rock geniuses The Flaming Lips. It took eight years for Lips frontman to realize his dream of creating a film that documents the first Christmas on a Mars colony, and he employed all the Lips plus actors like Adam Goldberg and SNL's Fred Armisen to round out the cast. Coyne himself plays a martian, and if that isn't a bizarre enough tidbit to get Lips fans in the theatre, consider this: The entire ambient soundtrack was composed by the Flaming Lips as well.
What: The Flaming Lips' "Christmas On Mars" movie screening.
Where: Boulder Theatre.
When: Wednesday, 8 p.m.
Cost: $10.
Info: http://www.bouldertheatre.com.
Fancy yourself a missing member of the Fab Five? You'll have your chance to prove it yet again, along with a crowd of others at the Mercury Cafe's 11th Annual John Lennon and Beatles Memorial Singalong. Lyric sheets will be provided for those who've gotten a little rusty with their "Abbey Road," and though most songs will feature backing musical tracks, musicians are invited and welcome to bring any of their instruments to play along. Beatles revelers can expect to cover lengthy portions of the band's catalog, but the evening always ends with a season-starting "Happy Christmas (War Is Over)." Why go Christmas caroling with the same old tunes like "Silent Night" and "Jingle Bells" when you can do it with The Beatles instead? On this night, you'll get the chance to feel like the fifth Beatle " or maybe even the fourth (Sorry, Ringo).
What: Beatles 11th Annual Sing-along.
Where: Mercury Cafe.
When: Sunday, 2 p.m.
Cost: Free.
Info: 303-294-9258 or http://www.mercurycafe.com.
---
Support Local Journalism
---