Flesh-eating bacteria is said to kill Aspen man
John Colson
Aspen Correspondent
Vail, CO Colorado

ASPEN, Colorado " Peter Platek, a well-known Aspen musician and chef who died recently at St. Mary's Hospital in Grand Junction, succumbed to a disease formally known as necrotizing fasciitis, more commonly called the "flesh-eating bacteria."
A member of the Mesa County coroner's office confirmed on July 16 that necrotizing fasciitis is the cause of death listed on Platek's death certificate.
Local health-care officials say this is a very rare occurrence in the Roaring Fork Valley, and stress that it is not contagious in the normal sense, nor is it what is known as a "hospital-acquired infection."
---
---
According to widow Diane Platek, and accounts from friends, Platek was injured, but apparently not cut, while he was moving on July 10 from one apartment to another.
He reportedly was taken to Aspen Valley Hospital when he began to experience considerable pain.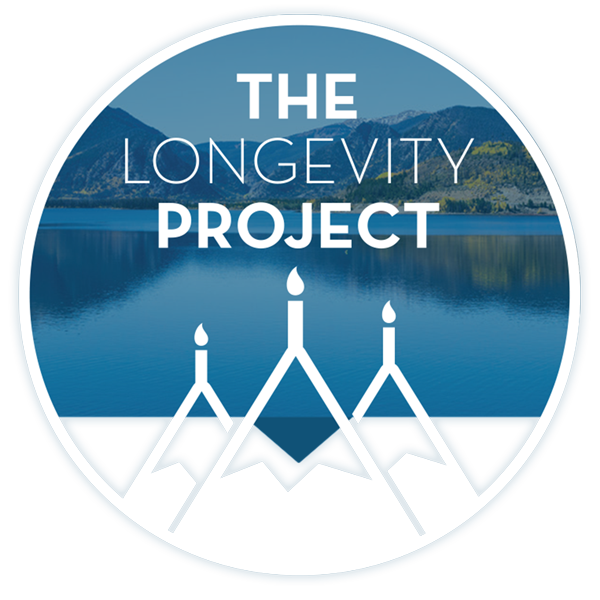 Participate in The Longevity Project
The Longevity Project is an annual campaign to help educate readers about what it takes to live a long, fulfilling life in our valley. This year Kevin shares his story of hope and celebration of life with his presentation Cracked, Not Broken as we explore the critical and relevant topic of mental health.
---
---
After being examined and released with medications to treat inflammation and pain, Platek reportedly went home for a while but then was taken back to the hospital later in the day, complaining of ever-worsening pain.
He was flown to St. Mary's Hospital, where he died at 2:05 p.m. on July 11 while being treated in the intensive care unit.
A memorial service, said to have been attended by some 200 friends and mourners, was held Wednesday on Aspen Mountain. A memorial fund in his name has been set up at Wells Fargo Bank in Aspen; he left behind his wife, Diane, and a young son.
---
---
Platek's death sparked community interest about the cause of his death and has prompted rumors, misinformation and speculation.
According to a growing body of medical knowledge about necrotizing fasciitis, it typically is not contracted in hospitals or other medical facilities; it is most commonly considered a "community-acquired" disease.
Everything from an insect bite to a wound from working in the woods, and from having a pedicure in an unsanitized shop to scratching at a rash " and many other situations " are given as examples of how one can contract the disease.
"Necrotizing fasciitis is caused by several kinds of bacteria," states the website WebMD. "The most common cause is infection by a group A streptococcal (GAS) bacterium, most often Streptococcus pyogenes, which also causes other infections such as strep throat and impetigo." These bacteria are found commonly on our skin, in our throats and in other sites on the human body.
"Many people who get necrotizing fasciitis are in good health prior to the infection," the website continues. "Those at increased risk of developing the infection are people who:
– Have a weakened immune system or lack the proper antibodies to fight off the infection;
– Have chronic health problems such as diabetes, cancer, or liver or kidney disease;
– Have cuts, including surgical wounds from operations such as an episiotomy or a hernia repair;
– Recently had chickenpox or other viral infections that cause a rash;
– Use steroid medicines, which can lower the body's resistance to infection."
The specific bacteria that cause necrotizing fasciitis and similar diseases, according to medical literature, are rare and produce toxins that "destroy skin and the soft tissues beneath it, including fat and the tissue covering the muscles (fascia)," the website adds.
The disease, called "NF" on the website of the National Necrotizing Faciitis Foundation, is reported to have a 30 percent mortality rate, meaning roughly one-third of those who get it will die from it. And death can come quickly, from a matter of hours to days after symptoms appear.
The rapid onset of symptoms, coupled with the speed with which the disease spreads through the body, is a primary difficulty faced by doctors trying to treat a patient with NF.
"The most important thing is time, once you suspect this," said Dr. Morris Cohen, Pitkin County's public health officer. "You can't wait" and should immediately start test cultures of the bacteria while embarking on what Cohen called a "shotgun" approach with various antibiotics known to inhibit infections.
Treatment often involves removal of infected skin and subcutaneous fat layers that cover the muscles, known as "fascia." The fascia are the primary target of the toxins produced by the bacteria. In many cases, amputation of infected limbs is one method used to try to stop the spread of the bacteria, with mixed results.
The disease is not officially a "reportable condition" under Colorado law, meaning hospitals are not required to report cases of NF to the Colorado Department of Heath and the Environment. That is because it is not readily communicable from one person to another, although it has happened, experts say.
For the disease to pass from one person to another, experts say, the recipient must make direct contact with the infected person and have some sort of cut or abrasion through which the bacteria can enter the body. Such contagion is said to be exceedingly rare.
In the Denver area, explained Ken Gershman, chief of communicable diseases for the CDHE, a study sponsored by the Center for Disease Control is keeping track and has revealed roughly 15 cases per year in a population of some 2.3 million.
He said NF normally is "community acquired," meaning it is contracted by a person in the normal course of everyday life, rather than "hospital acquired" during surgery or other hospital visits.
"Certainly it can occur post-surgery or during surgery," Gershman said, "but that's extremely rare. I think of group A strep as something someone caught on their own."
In the Roaring Fork Valley area, said Cohen, "We never see it. It's that rare." He said he has never seen a case of it in his 15 years of practice in the area, explaining that he was out of town recently and was not aware of the Platek case until a reporter inquired.
One key to surviving NF, according to Cohen, is to begin treatment as early as possible.
"If you have an area of redness and it hurts like hell, you probably should get in to see a doctor," he said, noting that symptoms include pain and redness with little or no apparent cause, fever and a rapid heartbeat, among other, more technical indications.
Cohen emphasized that his goal in speaking publicly about the disease is to educate, not cause panic, since the disease is rare and not highly contagious.
"Our job is to know what's going on and to protect the community, not to frighten everyone," he said.
---
Support Local Journalism
---