Flobots perform in Vail Friday for Winter Mountain Games
Caramie Schnell
cschnell@vaildaily.com
VAIL CO, Colorado

As the plane's wheels touched down at DIA, a melody came to Jamie Laurie and he jotted down a few sentences to go with it.
"Hands in the air/
Presidents, prime ministers/
---
---
They said that we didn't care/
But that isn't fair/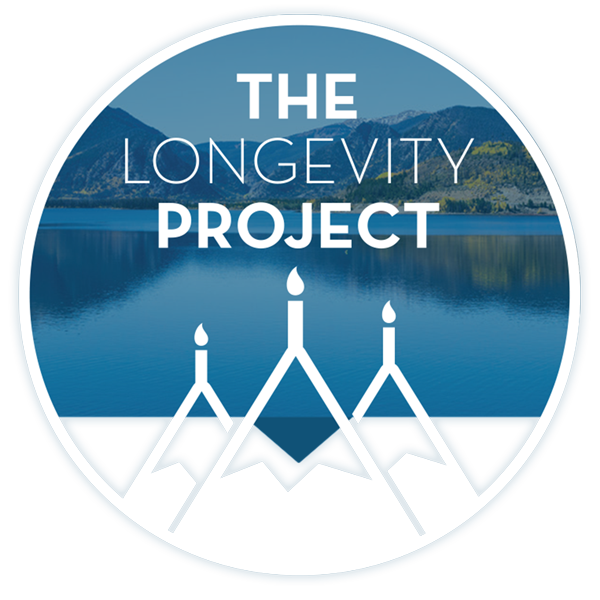 Participate in The Longevity Project
The Longevity Project is an annual campaign to help educate readers about what it takes to live a long, fulfilling life in our valley. This year Kevin shares his story of hope and celebration of life with his presentation Cracked, Not Broken as we explore the critical and relevant topic of mental health.
---
---
We're the circle in the square."
It was February 2011 and Laurie and his fellow Flobots emcee, Stephen Brackett, were just returning from a two-week trip to the Middle East. Half of the trip was a vacation and during the other week the two men worked with Denver organization Seeking Common Ground, which works with grassroots peace groups. The men were only a few hundred miles away from Egypt – in Amman, Jordan – when President Hosni Mubarak stepped down.
"Jordan was alive with celebration," Laurie said. "Just being in the region and feeling that piece of history take place was incredible. Being that close to it, we brought the inspiration back with us."
---
---
At first glance, Laurie didn't quite understand the very words that he'd written: "We're the circle in the square; when I wrote that I didn't know what it meant at first," he said.
Then it came to him.
"When people would talk about the Arab world they'd say 'they can't have democracy. It's like trying to fit a square peg in a circle hole.' They'd speak derisively, like people in the Middle East didn't want democracy. But then there was this circle of people in Tahrir Square in Egypt and the image on CNN was literally of a circle in a square. It was like a cosmic rebuke: 'We do want democracy.'"
That trip to the Middle East, the spreading Arab Spring and the Occupy Movements taking place in the U.S. were the backdrop to which the entire album was written and recorded.
"There was a lot of energy around the world," said Brackett on the band's website. "You could taste freedom in the air, it was a palpable thing. It informed the process in a subtle and broad way. We were inspired by that, we were witnesses like everyone else. We were rich because of it."
Words with meaning
The words – "the circle in the square" – went on to form the chorus for the title track on Flobots latest album, "The Circle in the Square," which was released in August of 2012.
The phrase has a deeper meaning for Laurie and his bandmates as well.
"We're kind of a square peg in a round hole musically," he said. "We combine hip hop with other genres: We kind of fit in alternative radio but kind of don't. Our fan base isn't one genre of people, instead we have all kinds of different people coming to our shows – outcasts, rejects and people who don't fit in – and we like it that way."
The Flobots – co-emcees Brackett and Laurie, along with bassist Jesse Walker, drummer Kenny Ortiz and classically trained violist and vocalist Mackenzie Gault –return to Vail today for a free show at Checkpoint Charlie for the Winter Mountain Games happening this weekend.
Brackett and Laurie are longtime friends. They met in Denver, in the fourth grade, when their first shared obsession was comic books. But words became more important than pictures when they discovered hip-hop. After college, the two reunited in Denver, where their first gig was a Rock the Vote show; from the beginning the group has put out music with a message, be it political or otherwise. The lyrics Brackett and Laurie sing tend to be introspective, and tackle heavy issues like the war, the environment, corporate greed or the disparity of wealth.
The band's hit song "Handlebars," off the album "Fight with Tools," is probably its most recognizable – even people unfamiliar with the group will likely recognize the catchy tune. It propelled the Denver group into the national scene. They were signed to a major label, toured internationally, performed on late night TV and even opened for Metallica in front of 40,000 people.
After that song took off, there was a "cognitive shift" among the band members.
"We had to go 'let's believe in ourselves enough to take this seriously,'" Laurie said. "This isn't just a hobby, this is a career path."
And if there's one thing the band takes truly seriously, it's putting on a memorable live show.
"That's what we're really known for," Laurie said. "The reason we even get to do our music is our live show is what got us known in Denver. People give us a good report card on the show. So if you've never heard of us, and don't know if you're into us, come and check us out and you'll be converted. And it's free anyway, so why not?"
---
Support Local Journalism
---