For better or worse, McCain wedded to town halls
Charles Babington
Associated Press
Vail, CO Colorado

DENVER, Colorado – John McCain was in his favorite campaign setting, a town hall meeting, when he spotted a promising target. "I'd love to recognize you first, sir," the Republican presidential candidate said to a man in a Vietnam War veteran's hat.
Instead of a softball opening question from a fellow vet, however, McCain got a lengthy harangue, as the man insisted the senator had opposed better medical benefits for veterans.
McCain, who spent more than five years as a prisoner of war, politely said the man was mistaken. He finally broke it off, saying, "I'll be glad to examine what your version of my record is."
---
---
The July 7 episode in Denver underscored the iffy nature of a campaign strategy that McCain seems to adore. Town hall sessions " in which he makes opening remarks and takes questions for an hour or more " have become McCain's staple, and he constantly needles Democratic opponent Barack Obama for not joining him onstage.
But they are far from risk-free. They make it nearly impossible for McCain to focus attention on a daily message, and they have produced some of his most memorable gaffes.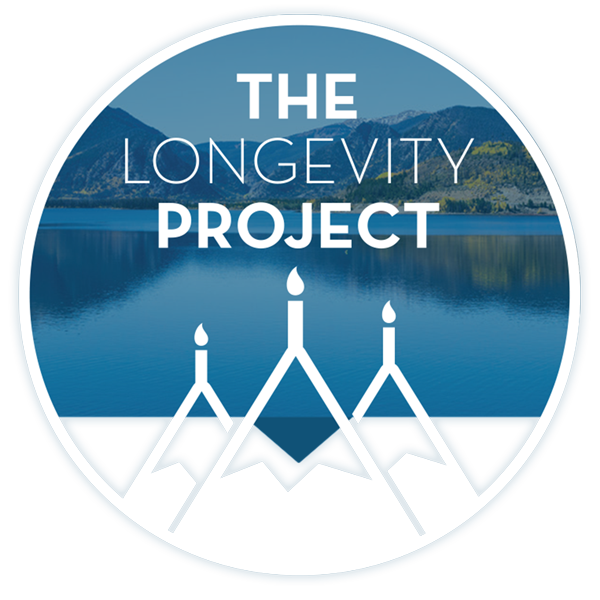 Participate in The Longevity Project
The Longevity Project is an annual campaign to help educate readers about what it takes to live a long, fulfilling life in our valley. This year Kevin shares his story of hope and celebration of life with his presentation Cracked, Not Broken as we explore the critical and relevant topic of mental health.
---
---
At the Denver event, for example, McCain called Social Security's funding process "a disgrace." Hammered by critics who noted that Social Security has had essentially the same funding mechanism since it began, McCain later said the problem is that today's young workers may not receive the program's full benefits unless Congress revamps its structure.
Earlier at a New Hampshire town hall, McCain told an anti-war voter that the U.S. presence in Iraq could last "100 years." Obama pounced, although McCain indicated he was talking of a peacekeeping role similar to that still played by U.S. troops in South Korea rather than a century of combat.
As for trying to deliver a well-focused message in town halls, a recent article in The Gazette of Colorado Springs summed up the challenge. McCain "came to Denver to talk about the economy," the paper reported, "but ended up discussing everything from Social Security to articles of impeachment during a town hall meeting."
---
---
Despite such pitfalls, the question-and-answer forums serve McCain well in many ways. He appears confident, engaged and often witty. Audiences applaud him for fielding tough questions, and he almost never displays the quick temper he is known for. Allies and opponents agree that he certainly handles the exchanges more skillfully than he reads scripts from a podium.
With 15 weeks to go, McCain seems more devoted to the give-and-take sessions than ever.
"At town hall meetings," he told reporters, "when you respond for an hour to an hour-and-a-half to people's comments and hopes and dreams and aspirations, I'm sure that something I said today could be taken out of context." But audience members get to ask substantive questions, he said, and when they leave, they "know my plan for the future of America."
McCain's top advisers acknowledge the town halls are far from perfect. But they agree that the forums are best-suited for a candidate who cannot match Obama's oratory or fundraising clout.
"If John wins this, it will be because of the engagements he's had with the public," said Sen. Lindsey Graham, R-S.C., who often travels with McCain. "It gives him a chance to show his strengths," he said, which include experience and a willingness to tell people unpleasant truths.
McCain takes the exchanges so seriously, Graham said, that after giving a South Carolina questioner an answer that seemed incomplete, "John followed the guy to his car."
Campaign aides portray McCain's town halls as no-holds-barred events in which the candidate urges friends and foes alike to take their best shots. And while he routinely takes more hostile questions than does Obama, McCain's events are not always as open as they appear.
Security officers ordered three women " identified as protesters because they were wearing pro-abortion-rights T-shirts " to leave a line of "overflow ticket" holders at a July 15 McCain town hall in Albuquerque, N.M. And Friday's "Employee Town Hall Meeting" for General Motors workers in Warren, Mich., was advertised as "not open to the general public."
But once a week, usually on Thursdays, McCain holds a town hall with undecided voters, who are identified by the campaign's pollsters at a cost of about $8,000 to $10,000 per event, said campaign spokesman Tucker Bounds. The Thursday forums began when McCain was trying to persuade Obama to join him in a series of events before neutral crowds.
In any given period, McCain usually takes more questions from voters than does Obama, either in town halls or other forums. This past week, for example, McCain fielded questions from two major ethnic organizations: the National Council of La Raza and the NAACP. Obama took no questions after his speeches to the groups.
Except for huge rallies, Obama's campaign events are usually "invitation only." Depending on the subject matter, tickets might be given to local volunteers and supporters; employees or members of a host group; or relevant professionals, such as doctors and nurses for a health care forum, said Obama campaign spokesman Nick Shapiro.
The campaign does not seek public events in which every attendee is an Obama backer, he said. "If you're only talking to your supporters," he said, "you're not getting any new votes."
McCain aides scoff.
"We're confident that we're letting in a greater assortment of questions and voter types than our opponent," Bounds said.
---
Support Local Journalism
---