For the love of steak
Melanie Wong
Vail, CO, Colorado

Allan Dibben was about to try his first bite of meat in almost eight years " a fatty, well-seasoned prosciutto.
"It was pretty amazing," the Avon resident said.
Dibben, 32, had been a vegetarian since his early 20s, but chose to start eating meat while on a trip to Europe.
---
---
While on a road trip to Oregon his junior year in college, a vegetarian friend explained to him the environmental reasoning behind her food choices, and it made a lot of sense to him, he said.
His big "beef" with the meat industry, he said, is that it is so wasteful.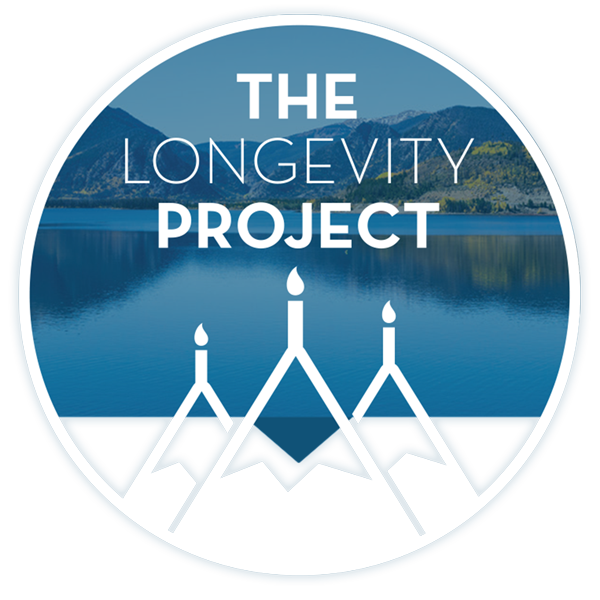 Participate in The Longevity Project
The Longevity Project is an annual campaign to help educate readers about what it takes to live a long, fulfilling life in our valley. This year Kevin shares his story of hope and celebration of life with his presentation Cracked, Not Broken as we explore the critical and relevant topic of mental health.
---
---
"The use of water and land " it's just not the best consumption of resources," he said.
He lived for a while in Oregon, where vegetarian and vegan fare were easily accessible, although he still ate dairy and fish, he said.
In 2004, Dibben, a wine sommelier and manager at Beaver Creek Fine Wines, went on a wine-searching trip to Europe. He and his friends went to different wineries, where they were offered wine tours, dinners and delicious-looking food pairings " a lot of it meat.
---
---
Dibben knew European meat was more likely to be raised naturally and locally, and trying the food was all part of the experience, he said.
"(Being vegetarian) was important to me, but letting experiences come and go was important, too. I didn't want to miss things and miss out on living my life," he said.
But like some other vegetarians who have decided to go carnivorous again, it is still important for him to make environmentally friendly, natural food choices.
He still doesn't eat meat all the time " maybe a couple times a week " and he buys natural products, such as Coleman meat and cage-free, antibiotic-free chicken, he said.
He finds both vegetarian and natural foods at Nature's Provider and Alpine Foods in Frisco. City Market has really increased its natural and organic food selections, too, he said.
"It's as much for my health as it is for the environment," Dibben said.
Avon resident Chad Peterson had a similar experience to Dibben.
Peterson was a vegetarian or vegan for almost 12 years. While on a Phish tour, he became concerned about the treatment of animals. Plus it was cheaper to eat mushroom ramen noodles than to buy meat, he said.
He started out a strict vegan, but did not know how to eat a balanced diet or how to get all the nutrients he was missing from meat.
"I just ate lettuce, carrots and a lot of brown rice " I still don't like brown rice to this day. I didn't know anything about it, and it really hurt my health," he said.
After working at Whole Foods, he learned much more about healthy eating, learned how to make vegetarian dishes like "mock duck stir fry" and started taking vitamin supplements. But he still felt like something was missing from his diet.
One day his roommate was making a steak, and he decided to try some meat. He definitely felt healthier overall, he said.
"It made a difference. I noticed it more after I started eating meat. It gave me just that subtle spark of extra energy," he said.
Like Dibben, Peterson only eats meat in moderation and still eats a lot of tofu and garden burgers, "just because they taste good." Now he can add more dishes to his list of favorites.
"Elk is my favorite," he said.
Eating green and natural " vegetarian or not " can have its challenges. For one thing, it's more expensive.
"It definitely costs more, but I'm flexible with what I buy," Dibben said.
It can be harder to find vegetarian fare in the mountains than in Denver, Peterson said.
"In the valley, it's impossible to find vegetarian restaurants. And it's definitely more expensive. Here, prepackaged Coleman chicken is hard to find; we don't have a Whole Foods or Wild Oats," he said.
He is considering buying a naturally raised cow with several other people, which would provide him with beef for a year, he said.
Former vegetarian Marshall Blanchard, head chef at Golden Eagle Inn in Beaver Creek, said usually it isn't too hard to find a nonmeat dish like pasta, but he admits eating meat makes going out to eat a lot easier.
Blanchard was a vegetarian for 12 years when he lived in Boulder because "it was the hippie thing to do."
Then one day, a steak just looked good, he said.
Of course, some valley residents are sticking to their vegetarian lifestyles.
Amy Blanchard became a vegetarian after college, after reading a book called "Diet for a New American," a book about the effects of inhumane food production.
"I really like animals, and (the book) broke my heart, so I chose not to eat animals. It really doesn't make sense environmentally," she said.
Not only is meat production inhumane, but it takes so many more resources to produce meat than it does to produce vegetables, she said.
It has never been a temptation for her to eat meat, she said, although she does have nightmares that she has eaten a steak.
"I have these dreams I'm looking for vegetarian food, then I'll end up eating pork or this huge steak," she said.
Staff Writer Melanie Wong can be reached at 748-2928 or mwong@vaildaily.com.
---
Support Local Journalism
---