Foreclosures – The Vail Valley story
You can't read a newspaper or listen to the news today without hearing the latest update about the country's current foreclosure statistics. And while there appears to be some improvement since 2008 it always sounds pretty bleak.
But while the numbers throughout other parts of the country, and in fact throughout the state of Colorado, seem a little daunting, in Eagle County foreclosures where the homeowner actually loses his property are rare. How rare? Less than .01 percent. Compare that with the national average of 1.84 percent; Colorado's average of 2.41percent; and No. 1-ranked Nevada with 7.29 percent.
According to Karla Herridge, chief deputy public trustee in Eagle County, 179 foreclosures were begun in 2008 but a majority of those filings were cured prior to sale. Of those 179 foreclosure actions, only 54 filings went to sale. And of those 54 properties that were lost, 37 were timeshares. That leaves only 17 properties that were foreclosed on that involved non-timeshare property. And out of the 35,000 real estate parcels in Eagle County that reflects a foreclosure rate of less than .01 percent.
---
---
Foreclosures in the county are rare enough that mortgage lenders are hard pressed to comment on the local situation. To date, Central Rockies Mortgage Corp. hasn't experienced any foreclosures on loans. "We haven't been contacted to this point by any of our homeowners regarding foreclosures. And we haven't experienced any significant requests for short sales," says Rob Grems, mortgage broker with Central Rockies Mortgage Corp.
"Our circumstances in Eagle County are very different than those in areas that are undergoing high levels of foreclosure. Areas that were going through a lot of development sprawl, like Nevada or Arizona or Florida, were experiencing the initial phase of foreclosures. People there bought five or six houses on spec and when the bottom fell out they just walked away from their investments," says Grems.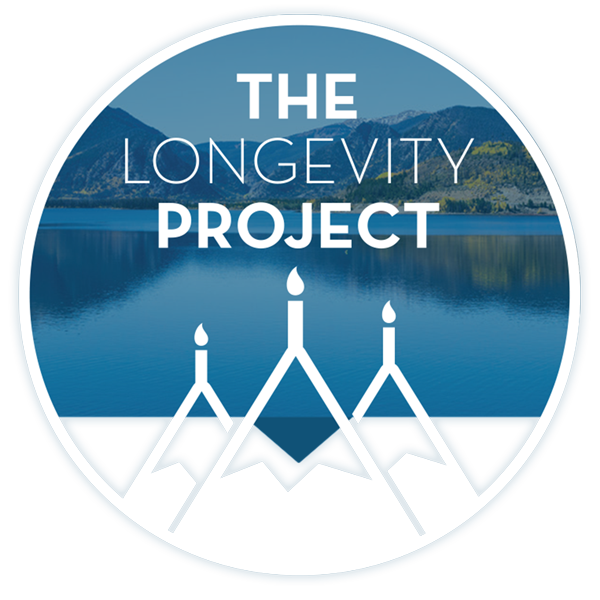 Participate in The Longevity Project
The Longevity Project is an annual campaign to help educate readers about what it takes to live a long, fulfilling life in our valley. This year Kevin shares his story of hope and celebration of life with his presentation Cracked, Not Broken as we explore the critical and relevant topic of mental health.
---
---
Grems added that lenders today are simply going back to the traditional underwriting practices of the not-too-distant past; if you don't qualify, you don't qualify; and you have to be able to prove it on paper. He advises that many people looking to take out a mortgage or to refinance may have to take another look at their tax statements. "Because so many of us in the Valley own our own businesses or work in service-centered businesses that are cash-based, we may have to reassess our tax returns. We may have to consider not taking the deductions we have been used to so that we can show higher incomes in order to qualify for the mortgage or refinancing loans we're looking for," Grems says.
The role the county plays in the foreclosure process is as the neutral third-party that handles the paperwork. Herridge says, "The county only becomes involved in the process when we receive the foreclosure filing paperwork from the lender's attorney. As the public trustee, it is our position to protect both the borrower's and the lender's rights during this difficult time period."
The county, as public trustee, processes the majority of foreclosures while the sheriff's office processes the judicial foreclosures.
---
---
In either case, the process is similar:
1. The paperwork arrives from the lender's attorney. Each lender has its own criteria regarding standards for a foreclosure notice to be filed (for example, the individual criteria that sets the wheels in motion could be missing one payment, or it could be missing five payments).
2. The information is verified for accuracy and a Notice of Election and Demand is recorded, at which time the foreclosure becomes official.
3. A foreclosure sale date is set (within 110 to 125 days of the recording)
4. Notices are mailed to interested parties (which is in the lender's paperwork)
5. The information in published in the county's official newspaper no less than 45 days before the sale date.
This process period is the time the borrower has to cure. The borrower can pay the outstanding amount in full, or the borrower works with the lender to see if an acceptable agreement can be reached.
"We don't see things until they are already in foreclosure but I would say the state of Colorado has done some things to help the homeowner," Herridge said. "The Colorado Foreclosure Protection Act was passed in 2007 and there is a terrific hotline for homeowners. They have a ton of information and try to help curb foreclosure before the foreclosure starts. I've heard nothing but good things about the hotline."
"And if you find yourself in difficulty don't be afraid to contact our office. We have a lot of information too," she said.
Asher Maslan, Vail Board of Realtors past chair and branch broker for Forbes Sotheby's International Realty's Vail Village office, says, "We have been fortunate here in the Valley because thus far our foreclosure rate has been relatively small. But for those people facing potential problems definitely talk with your lender and your realtor immediately. The major ramifications in the future can be significant for someone who is foreclosed on and a realtor is one of your best chances at staving off foreclosure."
"Of course the time to do something is before things get to the point where your lender is filing papers but a realtor can also assist once the clock is ticking, even if it requires a short sale. It's never a bad time to talk with your local realtor to discuss any and all of your real estate options," Maslan said.
"The future will probably reveal itself in the next six to eight months," says Grems. "If job loss in the county becomes more prevalent we may begin to see our situation change."
So far in 2009 there are 127 foreclosure filings of which 25 are timeshares.
Resources:
Colorado Foreclosure Hotline: 877-601-HOPE
Eagle County Public Trustee's office: 970-328-8870
---
Support Local Journalism
---