From the singletrack to whitewater, check out the Vail Daily's top gear picks for outdoor fun this summer
John LaConte and Melanie Wong
newsroom@vaildaily.com

What's in a saddle?
Carbon frame? Check. Snazzy handlebar tape? Check. The lightest set of wheels? Check. But what about the saddle? It may be the most underrated piece of equipment on your steed, considering that you'll spend the majority of your ride in direct contact with it. For example, if you want comfort, then getting the cushiest seat isn't necessarily the way to go (contrary to what you might assume).
Getting a saddle that fits and one that is a torture seat can be a tricky business, and that's where the ID Match by saddle makers Selle Italia comes in. The system, which can be found at Eagle-Vail's Pedal Power bike shop, measures your hip width, thigh width and flexibility to determine the size and shape of a saddle right for you.
"Saddles are one of those thing we're seeing change in the bike world," said Megan Markoff, Pedal Power floor manager. "You can now get a very fine tune on it."
Shop owner Bruce Kelly said that the previous industry standard for saddle measurement relied only on the first two measurements at best, but bike fitters are beginning to see that your flexibility plays a big part in comfort. He also cautions that saddles are a matter of personal preference and individual anatomy. The saddle your friend rides and loves might be terrible for you. To address this, Pedal Power offers a saddle demo program so you can try out a saddle before you commit to buying it.
If you haven't already dialed in your seat of choice, get fitted for $20, or for free if you are buying a saddle. For more information, visit http://www.pedalpowerbike.com.
What makes Rocky Mountain paddling so challenging?
While paddlers in the Sierra Nevada mountains and other areas in the U.S. enjoy nice, smooth waterways, here in the Rocky Mountains kayakers contend with a condition called "mank," a term for the jagged rocks lying underneath the water's surface, which will wreak havoc on a boat. Of course, Eagle County is also a great place to practice your fundamental skills before you go venturing into the mank. Start indoors at the pool in the Avon Rec Center, and then venture outdoors onto the flat water of Lake Nottingham. From there, graduate to one of the valley's whitewater parks in Avon or Vail, where you can practice advanced maneuvers in a controlled environment.
VAIL — Did this past weekend's GoPro Mountain Games stoke your excitement for new products and gear?
As mountain sports continue to evolve, gear gets lighter, faster and generally cooler, and the products associated with those sports have seen an explosion in popularity during the past few years.
Wrapping your head around what's new can be a sporting event in itself, and yes, it is a judged competition. Cracking into a new sport is easier when you have the right gear. Invest now and you just may one day develop the skills to match the quality of your equipment.
---
---
Here's a few gear and product ideas that have caught our attention this year, for both dry land and water sports: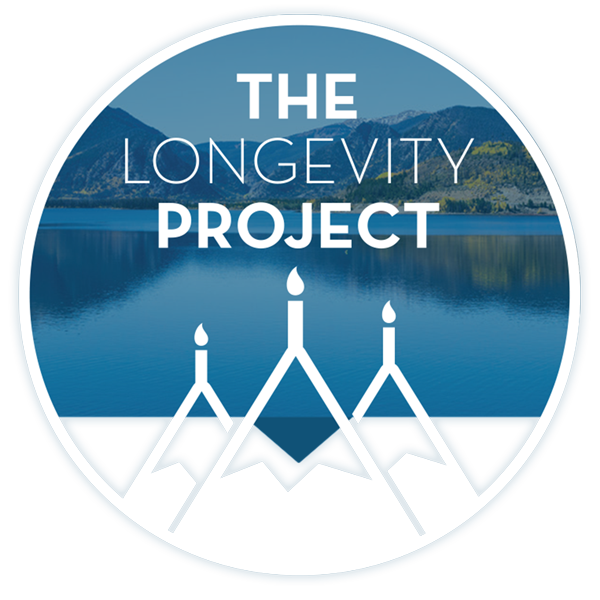 Participate in The Longevity Project
The Longevity Project is an annual campaign to help educate readers about what it takes to live a long, fulfilling life in our valley. This year Kevin shares his story of hope and celebration of life with his presentation Cracked, Not Broken as we explore the critical and relevant topic of mental health.
---
---
Yeti 575 650b mountain bike
If you haven't already noticed, there's a new mountain bike in town, and it's the 650b, or 27.5 wheel size. The wheel is bigger than the traditional 26-inch wheel and smaller than the 29er that has been the craze the past few seasons. The result, bike companies say, is a bike with all the nimbleness of a 26-inch, but some of the smooth-rolling benefits of the 29er.
We took the 2014 Yeti 575 for a spin and came back with big grins on our faces. The sleek steed comes with nearly 6 inches of travel and a more upright geometry that makes you feel invincible when bombing downhill. For a bike that tends toward the heavier side, it climbs smoothly and shines on descents as it gobbles up rocks and drops with ease. Smaller to mid-sized riders will find that it feels like you're riding a much smaller bike on tight corners, and you won't feel like you're sitting up in a big rig the way that some 29ers do. We'd like to see this in a carbon frame, but until then we're calling the 575 a bomber all-terrain bike that could pull up to the start line of a race if it wanted to. Find it for $4,600 retail at Venture Sports in Vail, Avon and Beaver Creek. Also check out the shop's sizeable fleet of demo bikes at http://www.avonventure sports.com.
---
---
Action cam lineuP»
GoPro
These days, it seems you can't record yourself cruising down the bike path without capturing footage of someone else doing the exact same thing.
Action cameras are omnipresent on helmets and other mounting devices, and with every passing year, those cameras get more advanced.
GoPro has been the industry leader for the past several years, thanks in part to its compact and easy-to-use cameras.
The most advanced GoPro to date is the HERO3+ Black Edition, which features a 20 percent smaller and lighter design and 30 percent better battery life than previous models.
"Those upgrades, combined with an improved lens and convenient new video-capture modes, produce the most advanced and easy-to-use GoPro yet," said GoPro's Katie Kilbride.
iON
This season we're seeing a lot more of one of GoPro's major competitors, the iON action camera.
Designed for professionals and consumers alike, the aerodynamic iON camera line records HD video up to 60 frames per second at 1080p, with dual streaming to enable users to simultaneously "shoot and share" their recordings. A new, 12-megapixel image sensor offers up to 4000×3000-pixel still-image resolution with superior light sensitivity and wider dynamic range, even in challenging low-light situations. The camera's "anti-shake" feature minimizes the effects of vibration for crisper images, and its built-in microphone is equipped with noise reduction to minimize the effects of wind and other distracting sounds on the audio track.
"We designed the Air Pro 3 Wi-Fi to be best in class," said Giovanni Tomaselli, CEO of iON America. "It builds upon the great features of the earlier Air Pro models, with better image quality in a wider variety of conditions, plus a new, ultra-tough body that will withstand the most demanding environments. I'm proud of the strides we've made … in a competitive market. The Air Pro 3 will take us one step further in inspiring the shoot-and-share revolution."
Garmin
Known for its pioneering in GPS technology, it was only a matter of time before Garmin cracked into the action-cam market, as action cameras couple so nicely with GPS.
Like its competitors, Garmin's VIRB Elite shoots great quality video in 1080p HD, but in addition to having all the features as a standard action camera, it's equipped with GPS overlay technology, so you can see the route you traveled with your camera after capturing footage.
The VIRB's GPS technology also allows for interesting information to be stored within the video you're shooting — VIRB Elite adds an accelerometer, altimeter and high-sensitivity GPS, allowing you to include data from your activities. While skydiving, chart your pulse before, during and after a jump. A pilot can chart altitude and speed. A custom recording profile called "ski mode" can use the sensors to automatically film the run, not the lift line. In this mode, the camera turns on when going down a run but switches to standby mode when you enter the lift maze.
Figuring out miles per hour and distance traveled is a cinch with Garmin's VIRB. Another nice thing is you don't have to link up with your smart phone for a viewfinder. Unlike its competitors, the VIRB's viewfinder is right on the device itself, allowing you to frame your shot easily without needing another gadget.
Sony
With how big of a worldwide market action cameras have become, it's no surprise to see Sony in the game now. Of course, the Action Cam is a lot smaller than the classic Sony camcorder we all remember, but the legendary Sony video quality is still there. With the Action Cam, you can expect to walk away with crisp and clear footage, as it uses a lens from respected lens experts at Carl Zeiss. It also captures blur-free, stunningly smooth full HD video thanks to Sony's SteadyShot image stabilization, which compensates for camera shake on even the rockiest of roads. It has a rugged housing waterproof similar to the GoPro and is waterproof up to 197 feet. And it's very lightweight, weighing in at less than 3.2 ounces.
SUPerCHarger
stand-up paddleboard
Whitewater stand-up paddleboarding is growing in popularity, especially in the Vail Valley where local whitewater veteran Ken Hoeve has been a pioneer in the sport. It's evolving quickly, and paving the way along with Hoeve is Jackson Kayak, who have taken their whitewater kayaking expertize to the stand-up paddleboard.
"Our whole mantra is about fun on whitewater, and SUPing a river is about as much fun as you can have," said James McBeath, with Jackson Kayaks. "From the day we started seeing boards on rivers, we knew we wanted to do a river running and surfing board. It took the enthusiasm of Ken Hoeve to make the decision easier. Hoeve took the work load off of our hands and worked with Tony Lee to design a great board for river play."
What they came up with was the SUPerCHARGER, which is like a surfboard-shaped kayak, made from the same tough material as the whitewater boats used by pros around the world. It's short for a stand-up paddleboard at 9 feet, 8 inches, with a wide and thick frame measuring 3 feet across in the middle and 8 inches high. The stern of the board has increased volume along with the bow to ensure that the board resurfaces quickly and cleanly in whitewater, and the stern also has more dramatic rocker than the industry standard so that it can surf a variety of river waves.
"We know rivers and how craft need to perform," McBeath said. "We also know paddlers and what they want to do on the river. The fun part for the design portion was taking what we have done technically with our whitewater kayaks and applied that to a SUP. Our goals for the SUPerCHARGER were to make sure that all these elements came together in a super fun play board."
Underneath the board, three fin boxes adorn the hull, with fins being easily removable for running shallow rivers, or easy to add for additional tracking in flat water conditions. The channel bottom design adds rigidity to the hull as well as helping it track slightly.
"The SUPerCHARGER follows all of Jackson Kayak's main criteria for a product: fun and performance!"
LEKI Speed Lock
trekking poles
Hiking is one of the most popular summer activities in the Vail Valley, mainly due to the ease of entry into the sport. But just because hiking can be done with very little gear, doesn't mean that gear can't help out a hiker immensely.
"In Europe, you see everyone using trekking poles," said Nate Goldberg, of the Beaver Creek Hiking Center. "Here, there's a perception that you have to be elderly or injured to want them, and it's really a misconception because you can reduce the impact on your legs by 30 percent by using good trekking poles."
LEKI makes trekking poles as advanced or basic as the hikes on which you're embarking.
Their products have things like LEKI's speed lock system, allowing the pole to collapse and expand quickly, and use carbon fiber for as lightweight a pole as you're likely to find. They make a very wide range of poles, with some especially tailored for a woman's hand and others outfitted with every gram of weight in mind. Check out their entire line at http://www.LEKI.com.
HIgh-Fashion
activewear
These days, active wear is overlapping with runway fashion, using sequins and brighter prints to mimic what you might see in the couture shops. High fashion designers like Betsy Johnson and Trina Turk have cracked into the active wear market, with Trina Turk's yoga-clothing line called recreation containing a lot of the prints you'll see in the LA-designer's runway fashion items.
And by now, you've probably noticed that those clothing items originally designed for the yoga mat have made their way to athletic wear of all types. Tight-fitting yoga pants and tank tops offer comfort, and they're much less likely to get snagged on branches while you're out hiking, so why not?
But this season, it's more than just those pants that are turning heads. It's what is cut out of them.
Featuring cut-out heart, leaf or diamond shapes on the back of the knees or calves, yoga pants and tops with designs allowing the skin to show through are going to be a hot trend for this summer. But don't forget to wear sunscreen over the cutout, or you'll have a sunburn tattoo to match your design!
Locally, the showroom at Lululemon Athletica in Vail Village is a great place to check out high-fashion active wear.
---
Support Local Journalism
---