Gay community not very visible in Summit County
Julie SutorSummit County Correspondent

SUMMIT COUNTY – Summit County resident David McCloskey's mornings don't differ much from that of the typical mountain-town professional man in his 40s.He showers, dons a pair of khakis and a button-down shirt and takes a peek outside to assess the weather. He kisses the love of his life goodbye and jumps into the car, where he begins running through the day's to-do list in his mind, thinking ahead to e-mails, phone calls and meetings with clients.But once McCloskey's car is parked in the snowy lot outside his office, he turns off the ignition and performs a daily ritual that is hardly typical: He unceremoniously removes the gold band from his left ring finger and carefully places it in a small box inside his glove compartment."I never chose to be gay," said McCloskey. "But I am living in a society where I have to choose my actions very carefully. I don't want to put my clients in an awkward situation. I don't want them to say, 'Oh, how's your wife doing?'"Is it fair? No. But do I dwell on it? No. It's just the world we live in," McCloskey added.McCloskey met his partner, Mike, in South Florida two-and-a-half years ago. The two have been together ever since and have maintained a monogamous relationship McCloskey describes as the equivalent of a marriage.At the end of each workday, McCloskey gets back into his car, slips his ring back on and calls Mike on his cell phone to make plans for dinner and remind him that he loves him.
"As soon as anyone sees a ring on your finger, they think you're married to a woman. I'm not ashamed of who I am or what I do, but some people get it and some people don't. If they don't, it could create a very hard working relationship with a client, and I don't want to ever put myself in that position," McCloskey said.Once the ring goes back on, it stays on as McCloskey walks down the aisles of the grocery store, enjoys a glass of wine with Mike at a local restaurant or heads to a co-worker's house for a get-together.Because socially, and even around his co-workers, he doesn't go out of his way to hide his sexual preference. But he doesn't take the risk of making his sexual orientation obvious when he's with his clients – mostly out-of-town tourist groups.McCloskey's gold band is symbolic not only of his love for Mike, but also of gay life in Summit County. On the surface, the gay community is barely visible. Those who pay close attention might glimpse a few rainbow stickers on truck bumpers and ski helmets; or at a busy bar or restaurant, they might see a pair of men whose lingering looks into each other's eyes hint at something more than friendship.Jeff Basinger, who has been involved in HIV-prevention outreach for many years through Western Colorado AIDS Project, said that gay life in most rural communities, including Summit County, is indeed hard to see."As is typical with most places, there is a core group that is more visible," Basinger said. "Yet the majority by far – even 95 percent of the gay-lesbian-bisexual-transgender community – is still hidden. Most … leave rural areas and go to urban areas, so you don't have a critical mass. They are becoming stronger, they are becoming more visible, but it is a long journey."
Gay friendly?McCloskey and his partner bought a small condo in Summit County and moved to the High Country about a year-and-a-half ago in pursuit of an outdoor-oriented mountain lifestyle and challenging careers, which are exactly what they got.What they didn't come here for, or get, was a large, high-profile gay community with which to socialize and identify. "It's nonexistent. I would love to say we do have a lot of gay friends, but we don't," McCloskey said.The two occasionally meet for a cocktail or two at a local bar with a handful of other gay men, organized by Summit Scene, an informal gay social network.But for the most part, the couple spends time off and on the clock with heterosexual friends and co-workers, most of whom know about and embrace their homosexuality."We had a Super Bowl party, and it was all straight people, but that's OK. I take pride in that. They think of us as normal people and don't mind having their kids around us," McCloskey said. "I've never had any negativity directed at me in Summit County because I'm gay."
---
---
Summit Cove resident Barbara Bond, president of Summit County's chapter of Parents, Friends and Families of Lesbians and Gays, known locally as PFLAG, describes the county as "quite gay-friendly.""We've really been very welcomed," Bond said. "Part of it is the nature of the county. Because so many people come from elsewhere – and gays and lesbians come for the same reason – they're more open-minded people."But Summit Scene, PFLAG and the Bunkhouse – a gay bed and breakfast near Breckenridge – are the only formal resources for members of the gay community seeking support or social opportunities.Breckenridge resident Frank Accosta has worked to increase the visibility and the acceptance of the gay community through the gay, lesbian, bisexual and transgender film series, part of the annual Breckenridge Festival of Film, for four years running. Through the series, gay-themed documentaries, dramas and comedies comprise about 20 percent of the entire fall festival's lineup."For people who are exploring (their sexuality), it provides a safe environment to bring it to the next level and say, 'Hi, I'm new. Can you tell me about the scene?'" he said.Still, many in the gay community think it will always be tough to be out in the open, given the county's relatively small year-round population. Large cities offer anonymity and several more degrees of separation between social lives and professional relationships.
"Like any small town, people know more of your business here than they would in a larger city," Accosta said. "They generally tend to talk more, and I think gays and lesbians are very much less inclined to hold hands in public for exactly that reason. They could end up losing their housing or losing their job, and have no way to fight it."In the workplaceSummit County's largest employers, Vail Resorts and Intrawest, both reach out to the gay community through their employment policies. Gay resort workers' same-sex partners receive season ski passes and are eligible for enrollment in the resorts' health insurance plans."This is the third year of our same-sex benefits program," said Vail Resorts spokeswoman Kelly Ladyga. "Vail Resorts is committed to creating a work environment that is inclusive and embraces diversity."."Breckenridge and Summit County government also offer their employees same-sex health benefits. Also, employees of the county and all local towns, except for Frisco, have protections against any kind of workplace discrimination based on sexual orientation."I've never had any kind of hate directed at me here because I'm gay," said Todd Dupree, a restaurant manager at Keystone Resort. "Vail Resorts is a non-discriminating workplace. Basically, if you say something that offends somebody, you are in the wrong. Your words or actions will not be tolerated, and you could face disciplinary actions if you don't stop."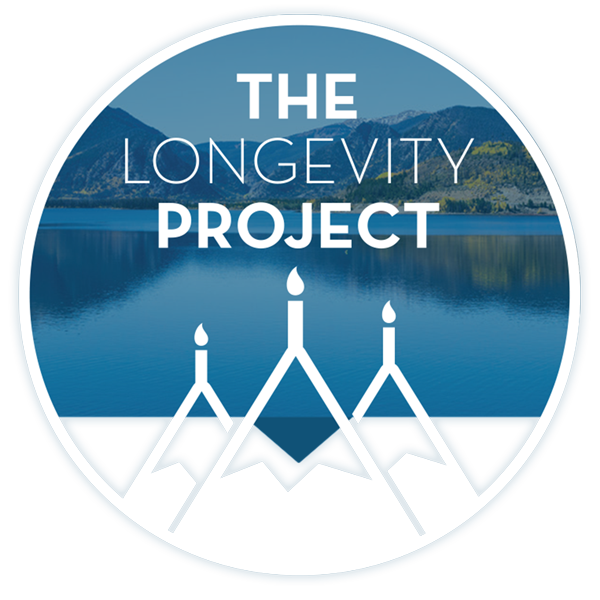 Participate in The Longevity Project
The Longevity Project is an annual campaign to help educate readers about what it takes to live a long, fulfilling life in our valley. This year Kevin shares his story of hope and celebration of life with his presentation Cracked, Not Broken as we explore the critical and relevant topic of mental health.
---
---
But one Summit County restaurant worker, who asked his name not be used, said he hasn't felt the same level of support. Unlike Dupree, this worker isn't quick to admit he's not heterosexual. And his semi-closeted status as a bisexual man has given him a window into Summit's straight world that's often been unpleasant to look at."I would see people who were perceived as gay just get bagged on," the man said. "They'd get told, 'Go over and peel the onions.' In school, I needed people to help me learn. I can't have them behind my back mocking me, so I kept my mouth shut."Such situations are especially hard for young, gay, seasonal workers who come to town not knowing a soul and are desperate to fit in, the man said."Unless you're very hard-core and you've been out forever, all those derogatory jokes and comments can be really damaging. It can really hurt," he said.Vail, Colorado
---
Support Local Journalism
---