Getting people on the river
Derek Franz
Eagle Valley Enterprise
Vail, CO Colorado

EAGLE, Colorado – Underutilized.
It's hard to believe how that word could apply to the Colorado River, but that's how some Eagle County officials described the stretch of river between State Bridge and Dotsero.
That length of the river is about 45 miles and is surrounded by mostly private property, which makes public access difficult. The county is working to change that, using open space funds collected from a tax that was narrowly approved by voters in 2002.
---
---
"The stretch above State Bridge is seeing this high, intense use – it's kind of being loved to death – but there is virtually no one on that long stretch below State Bridge," said Eagle County Attorney Bryan Treu.
According to the Bureau of Land Management, at least 65,690 people registered or paid to use the area above State Bridge in 2010.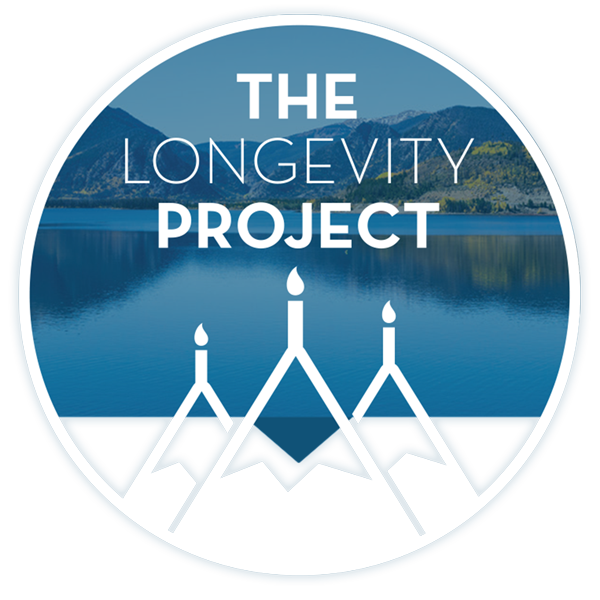 Participate in The Longevity Project
The Longevity Project is an annual campaign to help educate readers about what it takes to live a long, fulfilling life in our valley. This year Kevin shares his story of hope and celebration of life with his presentation Cracked, Not Broken as we explore the critical and relevant topic of mental health.
---
---
"If we could get a boat ramp every eight or 10 miles (below State Bridge), that could spread the people out," Treu said. "Right now, that stretch of river is too long and slow to appeal to many users. With the public access that's currently available, there are no half-day floats – the trips are very long days."
That's why Eagle County has been working on some land deals that would gain public access to points along the Colorado River. Two of the deals have closed, and others are still being worked out.
On Sept. 26, Eagle County Open Space Director Toby Sprunk led a raft trip to give county officials, nonprofit groups and residents a tour of some of the remote river country the deals would access.
---
---
Representatives from American Rivers, The Conservation Fund and Hidden Gems Wilderness Campaign were along, in addition to county commissioners Jon Stavney and Sara Fisher. The trip started at a private ranch about seven miles above the Cottonwood boat ramp.
"You've got a beautiful, incredible resource here," said Matt Rice, state director of American Rivers.
Eagle County recently started the process to get "in-stream flow protection" and senior water rights to the isolated stretch of the Colorado. In this case, an in-stream flow protection would protect fish habitat by guaranteeing a minimum water flow. Other such protections also have been made for recreational rights, such as whitewater parks.
"(The section from State Bridge to Dotsero) is the only section (of the Colorado) that doesn't have in-stream flow protection," Treu said. "If this section of river is not utilized, it will seem more acceptable for Denver to claim it."
Denver and the Front Range pipe a significant portion of the Colorado River headwaters over the Continental Divide.
"By getting in-stream flow protection, getting more people on that stretch and getting senior water rights, we will have a three-pronged attack," Treu said.
The claims are currently being processed in the Colorado water courts. A ruling isn't expected anytime soon, however, because the state's water rights are complex and the courts are slow.
Not everyone supports the county's open space deals. Stavney said he's been told by at least one resident that the county should be spending money on schools instead of open space.
"It's not that simple to take a voter-approved fund and use it for something else. It wouldn't be prudent," Stavney said, as he cast a dry fly from a chair at the front of the raft. The line stretched toward the bushy river bank and fell lightly on the glassy water. "I think there will be a time to put (the open space fund) back to the voters, but right now, you can't get a better bang for your buck. Now is definitely the time to be buying."
Treu said county officials have been thinking about these purchases for a long time but recently, with the downturn in the national economy, property values have become more affordable.
"The idea that people can get out as part of a routine is valuable; that's why people live here," Stavney said, the dry fly swishing through the air again before landing on the flat, swirling current. He said what some critics of this project fail to recognize is that while 85 percent of Eagle County is public land, most of the riverbanks are privately owned.
Bob West, a real estate broker on Monday's raft trip, told Fisher that public access points to the Eagle River should take priority.
"One purchase on the Eagle equates to four or five on the Colorado," Fisher said.
Treu underlined the importance of economic development for the county as well. Added river access would allow for more recreation, which is an industry in itself. In this case, the relatively flat stretch of river would appeal to families and fishermen.
West said he is simply urging caution on spending.
"What we want is not always what we need," he said. "First, let's go with what is cheap and then only with what we need."
According to Treu, only two of the several access and/or easement deals have been closed. Some of the others are close to being worked out, some are only a possibility and others are no longer on the map. The following properties were included in a public presentation to the Eagle County commissioners on July 12.
• The Neumayer Property, located just north of the Dotsero boat ramp, is a key deal that closed, Treu said. "The Colorado Department of Transportation is moving a bridge where the other boat ramp is and that ramp will probably close," he said. "The Neumayer property will replace it." Neumayer was purchased for $650,000 in August. "We will soon be submitting a grant application to Great Outdoors Colorado for funding assistance with the site development work, which likely won't start until 2013 because the current take-out will remain useful until CDOT tears out the old U.S. Highway 6 bridge," Sprunk said. "We have limited capacity to complete such work and as long as the current takeout is functional, we will most likely focus our efforts on other properties in the short term."
• Two Bridges, located downstream from State Bridge, is the other deal that closed. It is not yet open as a river access. Two Bridges was acquired in August for $690,000. In addition to the 17-acre boat launch site, Eagle County also acquired a 543-acre lease of State Land Board property, which will provide one mile of public fishing access along the Colorado River. "For Two Bridges, we have already submitted an $84,000 grant application to GOCO to fund the site improvements," Sprunk said. "We should know in December if the application is successful."
• Woodruff. Situated at State Bridge, Woodruff is currently a private boat ramp that is under contract. That deal might close in October. "A lot of people are already using that boat ramp but the owner charges a lot," Treu said.
There are at least two other deals the county is working on – Nottingham and Derby Junction. Eagle County has a backup contract on the latter, which means it is second in line if the other deal falls through.
On most of these deals, the county is looking to partner with entities such as the BLM, Department of Parks and Wildlife, and GOCO.
The midday sun was hot, which wasn't ideal for fly fishing. The heat forced the trout to the bottom of the deep eddies and the group had been casting dry flies and streamers for hours with no action. Just then, however, after Macy's comment, a fish rose and nibbled Stavney's fly as he was looking the other way for a split second.
"Hey – a rise!" he shouted.
But he was too late. The opportunity slipped away like fading ripples on the water. Stavney's smile remained.
"This is an extraordinary corridor and we technically have a right to float through this – the People's Corridor!" he said. "It's like another world."
---
Support Local Journalism
---