Giving the workers a voice
They say life is what happens while you make other plans.
For Dave McDougall, 27, there's plenty of life ahead, and he'd like to get started helping Vail make plans for a lively future, too.
"I just want to help Vail remain a great place, so someone 30 years from now can come here and have the same opportunites I've had," says McDougall, a six-year resident of Vail who works as a barman for Blu's bar and restaurant in the village.
---
---
Originally from Boston, McDougall lives with a roommate in a modest apartment in the Arosa-Garmisch neighborhood of West Vail. There's an American flag on the living room wall, along with the typical accouterments of a bachelors' pad in a ski resort.
McDougall grew up in a blue-collar family, with his father working as a lineman for the phone company and his mother teaching in the public school system. A "big sports fan," McDougall says he wholeheartedly cheered for the mighty Red Sox to make it the World Series … to no avail, as usual.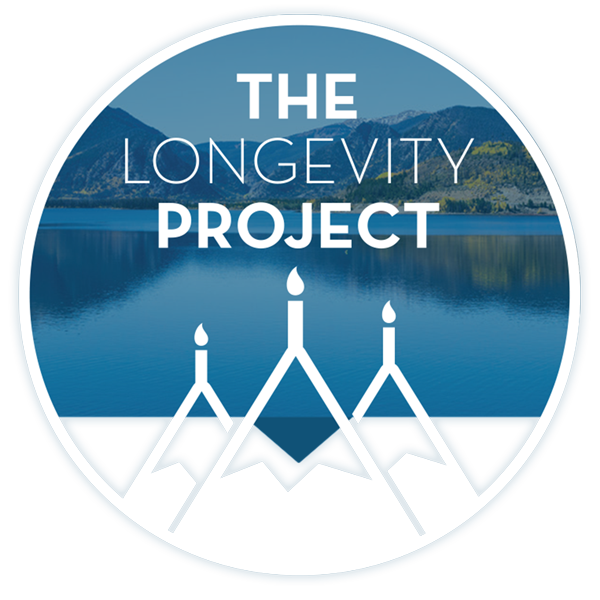 Participate in The Longevity Project
The Longevity Project is an annual campaign to help educate readers about what it takes to live a long, fulfilling life in our valley. This year Kevin shares his story of hope and celebration of life with his presentation Cracked, Not Broken as we explore the critical and relevant topic of mental health.
---
---
"Moved here to ski'
McDougall grew up skiing in the Poconos of Pennsylvania – "that was God awful" – and the Appalachian Mountains in Vermont, with Mad River Glen and Jay's Peak now just distant memories. Like most of his peers – and many of his fellow candidates for Vail's Town Council – he "moved here to ski."
"It was just so lousy Back East. I'd always wanted to come to Colorado. I went back to Boston after I graduated from college, and there was a radio spot saying Vail needed workers for the winter," says McDougall. "I moved out here for six months – and that was six years ago. I never went back."
---
---
Before all that, of course, came a 16-year academic career – half in Catholic schools, the other half "Jesuit, specifically," he says. From there he went to St. Joseph's College in Philadelphia, where he studied sociology and food marketing, earning a bachelor's degree.
"Clean slate'
With no any experience in politics, McDougall says his age is a positive factor in the race for a place on the Town Council, on which four of seven seats are available.
"Vail wasn't built by 50-year-old guys wearing suits," he says.
McDougall says he has "no agenda" and "no special interests" to cloud his decision-making, either, should he wind up representing the young constituency he seeks.
"I'm a clean slate," he says. "I realize I'm a long shot, a dark horse. But I think it'd be great if I get a lot of younger people interested in the community process. It's certainly not all for nothing."
Throughout the campaign, which for McDougall began on Oct. 3, the final day to file a nominating petition, he's said he believes the current council is out of touch with many aspects of everyday life in Vail – aspects of working a job, or two, as a bartender, a waiter or a front-desk clerk.
"You don't see members of the council out much. At least I never see any of them out and about and doing anything around town," says McDougall, who worked at Garfinkel's in Lionshead before moving to Blu's. "It puts them out of touch with the reality in town. Me? I'm there every day. I talk a lot with a fair representation of the people who come here."
"More idealistic'
McDougall says he hopes this election brings some change to municipal government – instead of signalling more of the same is on the way.
"Maybe it's because I'm younger and more idealistic, but I'd be really unhappy if I joined three incumbents who were re-elected back to the council," he says. "It frightens me when they talk about how they can change the council, but they had four years to do that. There needs to be more direction."
If he's elected to the council, McDougall says he looks forward to helping Vail through what he says is an important time in its development. The village – with the Front Door project nearing final approval, two luxury hotels in the works and many other lodges planning remodels – will have an easier time over the next few years, he says, than Lionshead, where Vail Resorts plans to completely redevelop the district's core.
"What we will have going on in the village is basically closed off; it'll be tough, but the projects are on the outside," he says. "With ripping all those buildings up, I think Lionshead's in trouble.
"I think the merchants there know it needs to be done," he adds. "Then there's the inevitable rebirth when it's all done."
"It doesn't have to change life'
If elected, McDougall says he doesn't envision being a career politician. If he's not successful in his bid for Vail's highest authority, however, McDougall says he'd consider taking on a role with one of the town's many special commissions or task forces. A lot of young people would do that, too, he says, if the town engaged them more.
"I would take some time to see what's out there and what I can get involved with," he says. "But I don't see a massive amount of young people getting involved. … It's difficult to find out what committees have openings; they need to make themselves better-known."
No matter what happens Tuesday, he says, being an elected official is a worthy thing to do – but it doesn't necessarily mean altering one's lifestyle.
"It doesn't have to change life to the point you don't go get a hamburger at the Tap Room or see a band at the Half Moon Saloon," he says. "All my friends work at bars, hotels and restaurants. I want to give them a voice."
---
Support Local Journalism
---