Good news for Vail Valley real estate, banking
Scott N. Miller
Vail, CO, Colorado

EAGLE COUNTY " Ask Vail Valley real estate developer Ross Graves how business is. He'll laugh and say, "Terrible!"
But Graves, the developer of the Sky Legend homes in Gypsum's Cotton Ranch neighborhood, has had it with gloom, doom and bad news.
Graves, along with Bob Rulon of Land Title Guarantee Company, Randy Garmin of Colorado Capital Bank and John Nichols of Gateway Land and Development sat down in the bank's conference room recently to talk about some of the good news starting to percolate up out of the goo of the national economic slump.
---
---
None of this news, either by the bite or in total, is proof of an economic comeback any time soon. But here a look at a few bright spots:
Cheap money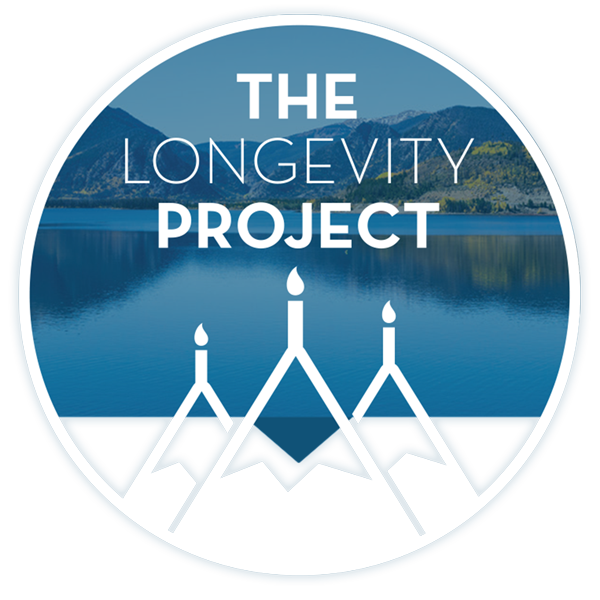 Participate in The Longevity Project
The Longevity Project is an annual campaign to help educate readers about what it takes to live a long, fulfilling life in our valley. This year Kevin shares his story of hope and celebration of life with his presentation Cracked, Not Broken as we explore the critical and relevant topic of mental health.
---
---
Interest rates on 30-year conventional mortgages dropped to 40-year lows this week. The most credit-worthy borrowers can get home loans for just more than 5 percent.
People can refinance their existing mortgages at about the same rate.
Local real estate market watchers, though, are buzzing about the prospect of the United States Treasury Department considering a plan that would push rates to 4.5 percent or lower.
---
---
That would put a lot of money back into a family's monthly budget. People with a $250,000 loan at 6.5 percent would save more than $300 per month with a two-point rate drop. People with a $500,000 mortgage would save more than $600 per month with the same drop.
"The feds are trying to stimulate the purchase market," Garmin said. But, he added, even refinanced mortgage rates have been dropping and are close to rates for new purchases.
Available money
After the lending markets nearly froze up earlier this year, the federal government has famously pumped hundreds of billions of dollars into the financial markets, much of it in the form of loans to banks. Some of that money has finally started hitting local banks.
Garmin said Colorado Capital Bank will receive a $30 million cash infusion in the next few weeks. That will translate to the ability to create about $240 million in new loans.
Getting banks lending and borrowers borrowing is also part of the plan to get the national economy " which is predominantly based on consumer spending " moving again. And, Garmin said, banks that take federal money have a strong incentive to make loans.
"I've got to pay 5 percent on that (federal) loan," Garmin said. "I've got to put it to work."
Beyond commercial banks, money is flowing into the starter-home segment of the mortgage market.
With the collapse of the subprime mortgage market in 2007, mortgage lenders pulled back from the easy-money days of few years before the meltdown. That meant buyers had to have sparkling credit scores and money down for home purchases.
In Eagle County, that quickly brought market for first-time buyers to a halt.
Now, Rulon said his company " which handles the bulk of real estate closings in the county " is seeing more loans for the entire purchase price of starter homes.
"We're seeing 102 percent USDA home loans now," Rulon said. "And you don't need a great credit score " if you've been current on your bills the last 12 months, you can qualify."
The good news for Graves' project is that people can get conventional, or "conforming" loans " which have the best rates " for homes priced at $700,000 or less.
"Nothing at Sky Legend is more than $650,000," he said.
A reasonably stable market
The local real estate market is as slow as it's been in several years. Still, the Eagle County market is almost certain to top $2 billion in sales this year " but the number of homes sold has dropped every year since the watershed year of 2005.
Through the end of October, the number of sales was 59 percent of the first 10 months of 2007.
But, Rulon said, Eagle County's market leads other mountain resort markets in the number of transactions.
Nichols, who's been in the Eagle County real estate market for years, said despite this year's slowdown, values haven't been affected much.
"From Edwards east, values have been stable," he said. "There are a few pockets of declining values to the west."
While some prices are dropping, Nichols said that may be because sellers were pricing their homes too high to start with. Other sellers are dropping their asking prices because they need to get out of their homes quickly to either move out of the valley or into a higher-priced home.
For the most part, though, Nichols said sellers are generally financially secure enough to keep their homes listed until they sell.
And, Garmin said, the local market has a couple of advantages other parts of the country don't.
"We have a fairly limited supply of land," Garmin said. "That means our area has an underpinning of strength other areas don't have. And our product is in strong hands."
Garmin said another ace in the valley's deck is that when paper assets such as stocks, bonds and even cash become shaky, many investors turn to hard assets like property.
The amount of government money starting to hit the market has Garmin believing the economy may turn around sooner than later.
But a lot of pundits, especially conservative ones, believe the government has taken on too much debt.
"Today, I'm not a bit worried about it," said Graves, who added he would normally be opposed to such gigantic government spending. "This is a way for us to buy time."
And, Garmin said, he believes taxpayers stand to make back much of the financial rescue and bailout money.
"Taxpayers made back $7 billion on these loans last month," Garmin said. "And stockholders will make a lot of money because of it."
Business Editor Scott N. Miller can be reached at 748-2930, or smiller@vaildaily.com.
---
Support Local Journalism
---