Government fails to compensate sick nuclear workers
Laura Frank
Rocky Mountain News
Vail CO, Colorado

The Americans who built the nation's nuclear weapons are still fighting a cold war.
Tens of thousands of sick nuclear arms workers " or their survivors " from every state in the nation have applied for compensation that Congress established for them in 2000. But most have never seen a dime.
Congress promised these Cold War patriots an efficient, compassionate path to atonement. But a Rocky Mountain News investigation found that the government has derailed aid to workers by keeping reports secret from them, constantly changing rules and delaying cases until sick workers died.
---
---
Many ill workers have become mired in a process so adversarial that top program officials at one point considered putting some of them under government surveillance " spying on them.
"These are heroes from the Cold War who risked their lives to build nuclear weapons," said Bill Richardson, the governor of New Mexico who oversaw the nation's weapons complex as U.S. energy secretary and helped create the compensation program. "The bureaucracy has placed so many barriers, it's almost criminal that workers and their families are not being compensated."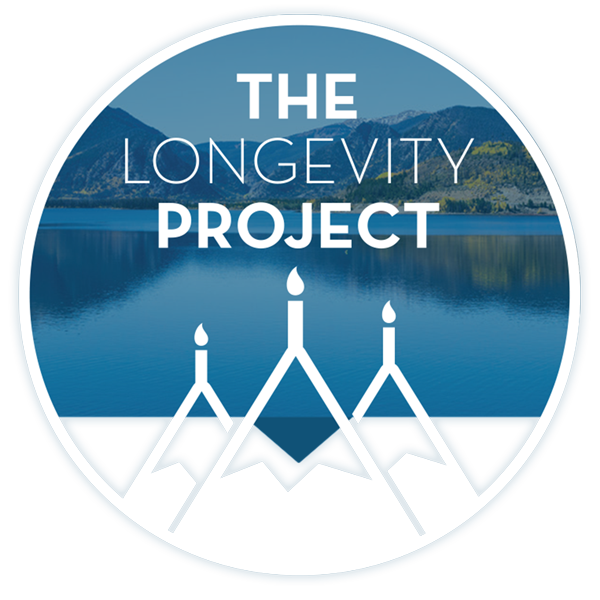 Participate in The Longevity Project
The Longevity Project is an annual campaign to help educate readers about what it takes to live a long, fulfilling life in our valley. This year Kevin shares his story of hope and celebration of life with his presentation Cracked, Not Broken as we explore the critical and relevant topic of mental health.
---
---
Thousands of nuclear arms workers became sick or died building atomic weapons to defend America. They did top-secret work that exposed them to radiation, chemicals, heavy metals and other poisons. For half a century, the federal government's official policy was to fight any workers who claimed job-related illness, often spending tens of millions in tax dollars annually to do so. The government at times absolutely denied that the workers faced undue danger. It was a flat-out lie.
All of that was supposed to have changed at the start of this decade, when the Clinton administration reversed the government's stonewalling and a Republican Congress decided to pay sick workers' medical bills and offer them $150,000 in compensation.
Congress passed the landmark Energy Employees Occupational Illness Compensation Program Act in 2000, saying that the nuclear weapons workers had been on the front lines of the Cold War and deserved compensation for the illness and death their jobs caused.
---
---
The workers were to be compensated if evidence linked their radiation or chemical exposures to their illnesses. Congress realized that the secrecy surrounding their jobs could make finding proof particularly difficult, and instructed government agencies to help the workers through the process.
The compensation program got off to a wasteful start when the Department of Energy ran up a $90 million administrative bill in four years but compensated only 32 people.
Congress thought it had fixed the program when it fired the energy department from the job in 2004 and transferred the entire responsibility to the U.S. Department of Labor, which had explicit instructions to make the compensation "timely, uniform and adequate."
Since then, sick nuclear workers have protested bitterly about the program's failure to meet their needs. In 2006, congressional hearings uncovered White House attempts to cut costs by denying compensation to more workers.
Congress was reassured when labor department officials repeatedly testified that the cost reduction plans had been jettisoned, and that they were compensating many more people than officials originally thought would even apply.
But the Rocky's investigation found that the labor department has delayed the cases of sick nuclear weapons workers or their survivors across the nation by giving misleading information, withholding records essential to their cases, failing to inform them of alternative paths to aid, repeatedly claiming to have lost evidence sent by ill workers and making requirements for compensation impossibly high.
"It's denial by design," said Janine Anderson, a sick worker who has spent seven years fighting for compensation while the government alternated between losing her file and denying her case. "I'll go to my deathbed believing this was set up to deny claims."
Only one in four sick workers or their survivors has been compensated, according to the labor department's own statistics. Some 165,000 claims have been filed, but fewer than 43,000 have been paid " and even then, it has taken an average three years to qualify.
While the law says that the government is supposed to help sick workers with their claims, the people running the compensation program instead have at times ignored the law and thwarted the will of Congress.
"There is no question that when it comes to this program, this administration has been more than willing to ignore the law when it disagrees with Congress' intent," said Democratic presidential candidate Barack Obama, who repeatedly has tried to intervene on behalf of sick workers in his home state of Illinois. "It must be remembered that these laws were passed by a Republican majority in Congress.
"While many workers or their families have been compensated, there is no doubt that what Congress intended when it created this program simply has not materialized and as a result, many deserving workers have been left out by the current legislation."
A spokesman for U.S. Sen. John McCain, the Republican presidential candidate, said, "The intent of the legislation should be fulfilled " these workers should be adequately compensated and treated for their injuries and illnesses. The health problems of these individuals are tragic and this program should administer benefits and compensation in an effective and timely manner."
The Rocky first requested an interview for this series with the labor department's Shelby Hallmark, director of compensation programs, on May 13. After receiving no response to repeated requests, the newspaper sent Hallmark a 3-page letter on June 10 outlining the findings of its investigation. Hallmark sent an e-mail saying the department would respond.
But it has not.
On July 7, the Rocky sent its findings to the White House. A spokesman there said DOL would speak for the administration. Since then, a DOL spokesman has promised on three separate occasions to deliver a written response. That didn't happen by deadline for this report.
However, labor department officials previously have said that the compensation program is a success.
More than 42,000 sick workers or their survivors have been paid $3.95 billion, an average of about $94,000 each. In a news release issued last month, on the day that ill workers were picketing DOL's district offices across the country, officials said that compensation for this year alone is expected to reach $1 billion.
For perspective, that is less than the $1.4 billion that the federal government pays each year to maintain the stockpile of weapons that the sick workers built.
In reviewing hundreds of documents, analyzing compensation program data and statistics, and interviewing more than 100 sick workers and their survivors across the United States, the Rocky found:
The labor department delayed awards to some claimants until they died. One in 17 sick workers or survivors with valid claims " more than 1,200 people nationwide " died before they received their benefits. Even some of the claims that by law should be compensated automatically are being inexplicably delayed or denied.
Millions of dollars have been spent redoing technical work that was faulty, while top labor department officials directing the program have collected tens of thousands of dollars each in bonus money. Officials refused to explain why the bonuses have been paid. Meanwhile, two out of every three claims sent for scientific analysis " at the National Institute for Occupation Safety and Health " have had to be re-examined or redone.
Program officials ignored the law and their own rules. They changed rules midstream so claimants who had been told they would receive compensation were instead denied.
For example, some claimants from the former Rocky Flats nuclear weapons complex northwest of Denver were formally notified last November that they would be compensated. Then DOL changed the way it calculated eligibility for those claimants and rescinded the approval. In another example, DOL issued instructions undermining claims for some illnesses despite known links to workplace exposures " including prostate cancer, the cancer for which workers have filed claims most frequently.
Claimants who publicly criticized the program experienced perplexing delays, with evidence suggesting that their activism was held against them.
Claims were manipulated and claims examiners were encouraged to deny claims.
Attorney Anne Block, a former claims examiner in the compensation program's Seattle office, said that the program's problems stem from an anti-claimant attitude that trickles down from the highest levels.
Block said she was wrongly fired for being too helpful to claimants and is filing a lawsuit. She told of managers purposely delaying claims, notes attached to sick workers' files labeling them "known troublemaker" and pressure from above to deny claims.
Block said that in September 2007, assistant district director Tracy Johnson called a meeting of claims examiners to push them to make decisions on claims that had been languishing for more than 300 days at the Seattle office, which has the lowest rate of claim approval among the four district offices.
"She said, 'I know 99.9 percent of these are denials. I want five or six recommended decisions to deny out the door for each of you,'" Block said. "How could you accept a claim when you'd just been told by the boss you were supposed to deny them?"
Labor department spokesman Loren Smith said earlier this year that officials would not respond to Block's allegations.
Block said she believes that the anti-claimant attitude comes from top labor department officials Hallmark, director of the Office of Worker Compensation Programs, Peter Turcic, program director, and deputy director Roberta Mosier.
An internal e-mail from Mosier to other program officials, including Turcic, obtained by the Rocky shows that she considered in 2006 asking the labor department's inspector general to put a sick claimant under surveillance to see if the claimant was as ill as his doctor said.
Mosier was responding to a report called in to one of DOL's district offices by another claimant who accused the man of going fishing when he was supposedly sick enough to require home health care.
While thousands of claims languish for years, the alleged fisherman quickly rose to the attention of the program's top administrators. The home health agency involved said recently that DOL is still paying for his care.
In another e-mail, Mosier discusses whether the department's inspector general could send someone "undercover" to a meeting between claimants and the health care provider.
That move was part of an ongoing attempt to decertify a Denver home health care company that was holding public meetings across the country to let claimants know they are eligible for home health care if their doctors order it.
In seven years, the labor department has never announced a verified case of fraud in the program.
"It is deeply troubling that this administration would assume that these workers are lying about their work conditions and their illnesses," Obama said. "The great irony of the situation is that this program was created because the government misled these workers for so many years."
David Harris, a former claims examiner in the Denver DOL office, said he was never pressured to deny cases, but he and other examiners faced "killer" pressure to move claims through the office quickly. And he agreed with Block about who was driving that pressure.
"It comes from up above," said Harris, who left the office two years ago for a job in another federal agency. "You can get quality or you can get quantity, but you can't get both. But (claims examiners) can't score highly (on job evaluations) if they're not doing the quantity of work."
Harris said the intense deadlines started after Congress gave DOL responsibility for the entire program in 2004. Until then, half of it had been administered by the energy department. Officials were under pressure to quickly move thousands of complex cases that had stalled.
"That's when it all started falling apart," he said.
But increases in both claims and complexity cannot explain all of the problems that the program faces, said some of its most vocal critics.
Former Rocky Flats worker George Barrie, whose wife, Terrie, is a leading advocate for ill workers nationwide, has fought seven years to prove he qualifies.
Just before his case was denied, he requested a copy of the entire case file. In it were letters from his wife's organization, completely unrelated to his case. [See Barrie, page 10]
Former Los Alamos worker Ben Ortiz was one of the first workers to call for a compensation program and one of the first to file for it after it was created. Despite showing links between his job and his brain damage, he is still waiting for full compensation seven years after first applying. He said a government official told him every time his senator or congressman inquires on his behalf about the delay, it only delays his case further. [See Ortiz, page 8]
Janine Anderson, the former worker at the Oak Ridge nuclear weapons complex in Tennessee, helped found the Alliance of Nuclear Workers Advocacy Groups. So far, she has helped fellow workers receive $2.5 million in compensation. But the government denied most of her claim for seven years, citing her advocacy work as evidence that she must not be too sick.
DOL recently reversed its stance toward Anderson and approved more than 30 of her ailments that it previously had denied were work-related, but it might be too late. Anderson has been told that her severe liver condition is inoperable. [See Anderson, page 8]
Vina Colley, of Portsmouth, Ohio, helped found National Nuclear Workers for Justice, and was active in calling for help for ill workers since before the compensation program was formed. She has letters from multiple doctors stating that they believe her ailments are linked to toxic exposures. But officials shelved her claim for years, for reasons she still hasn't figured out. Despite the fact that Ohio workers' compensation officials agreed that she has work-related illnesses, the federal government denied parts of her claim multiple times and has yet to fully compensate her.
Advocates are not the only ones whose cases have been derailed or delayed. Many other claimants have been stalled by a bewildering array of obstacles.
Douglas DelForge died in February at age 46 after battling brain tumors for 15 years. His claim had been approved, but DOL officials acknowledged that they had delayed his payment for lost wages. His parents are still waiting for the labor department to explain why. If an explanation comes, it likely will be all they get from DOL. The law prevents parents from being compensated for a child's death.
Sue Yourishin and her brother, Steve Bock, lost their mother to lung, brain and bone cancer after she worked 20 years at Rocky Flats. They received a letter from DOL last November saying that they would be compensated. Three months later, they received another letter saying they wouldn't be, because DOL had changed its own rules for deciding who receives compensation.
A "claimant friendly" estimation of their mother's radiation dose had included exposure to neutron radiation, a particularly dangerous form. But when it became clear that exposure to neutron radiation would garner automatic compensation because it had gone unmonitored for years, program officials withdrew that assumption for their mother's case and others.
University of Iowa researcher Marek Mikulski studies sick workers. He has tried to help some get compensation. If they qualify for the first part of the program that covers cancer and lung disease, they are supposed to be covered automatically under the second part, which offers lost wages and impairment payments for any health problems related to any toxic exposure.
But Mikulski said that some workers he helped never were told about the second part of the program despite being approved for the first.
Kay Barker, whose late husband worked at Rocky Flats, and Sherrie Neff, who worked at a uranium plant in Fernald, Ohio, both tried to obtain information that the government had concerning workplace exposures at the sites. Although the law requires the government to help claimants, Barker was told that her request would cost more than $1,500 and Neff was told that hers would be $35,000.
All of these hurdles may save the government money, said U.S. Rep. Mark Udall, D-Colo., whose district includes the former Rocky Flats site.
"That's legitimate in some cases," Udall said. "But not in this, when it come down to people's lives " people who really worked on behalf of all of us."
---
Support Local Journalism
---