Guarded testimony
Steve Henson/LA Times-Washington Post News Service

There is more than one basketball player central to the Kobe Bryant case.
During the Laker guard's preliminary hearing Thursday, it became clear that Bobby Pietrack, a seldom-used guard and widely respected honor student at tiny Fort Lewis College, could have an enormous impact on whether Bryant is found guilty of felony sexual assault.
Eagle County Sheriff's Detective Doug Winters testified that a bellman at the Lodge and Spa at Cordillera witnessed Bryant and his 19-year-old accuser walking toward the Laker star's hotel room and was later present in the lobby when the woman returned, disheveled and visibly shaken.
---
---
Although he was never mentioned by name – just "the bellman" – Thursday, legal analysts say Pietrack is the most important prosecution witness besides the woman who alleges Bryant raped her the night of June 30.
The former Eagle high school star was the first person the woman encountered after she left Bryant's room, according to her statement to police.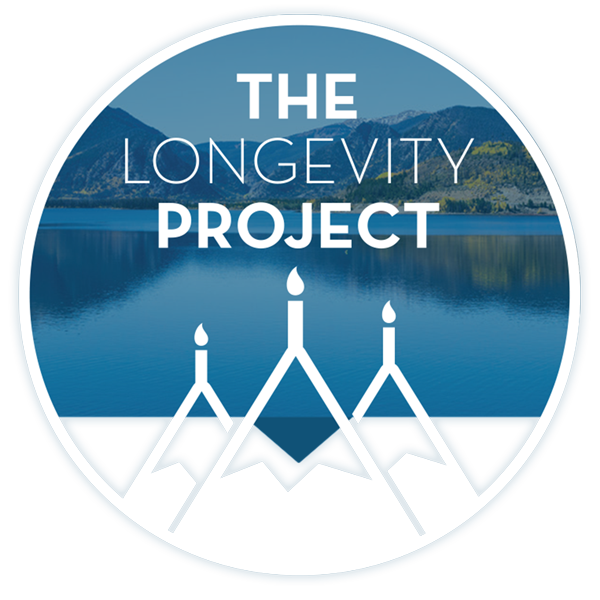 Participate in The Longevity Project
The Longevity Project is an annual campaign to help educate readers about what it takes to live a long, fulfilling life in our valley. This year Kevin shares his story of hope and celebration of life with his presentation Cracked, Not Broken as we explore the critical and relevant topic of mental health.
---
---
At the time, Pietrack, 22, might not have understood the importance of an "outcry witness" – whose testimony about what the alleged victim said is not considered hearsay – but he certainly does now.
Three days after Bryant's July 4 arrest, a private investigator working for the Laker star knocked on the door of Pietrack's home in Eagle. Reporters began calling soon after – and haven't stopped.
According to Winters, Pietrack spoke with the woman and Bryant on a hotel balcony before their encounter and with the woman again minutes after she left Bryant's hotel room. He then followed her home in his car. What did Pietrack observe? What did the woman say to him?
---
---
Could the testimony of this 5-foot-10 reserve who made two of 15 shots for an NCAA Division II school last season sink a five-time NBA all-star? Or might Pietrack sink the case against Bryant?
The fort
Fort Lewis was established 125 years ago to protect those inside from dangers inherent to life in the Old West. The fort became an Indian school in 1891 and in 1956 moved to its current location atop a mesa overlooking Durango, a rustic former mining town in the remote Four Corners region of Colorado.
Now the college that bears the name of the historic stronghold is trying to provide haven for Pietrack.
Campus police and administrators have implemented a plan to shield him from peril – and from the media.
The concern appears merited. Pietrack was the target of venomous phone calls during the summer while living with his parents in Eagle. Photos of him and his friends were lifted from an autobiographical Web site he built for a class last year and posted on sites dedicated to the case.
Furthermore, threats have been made to several people associated with the case. Two men have been arrested in connection with threats to Bryant's accuser, and the prosecutor in the case, Mark Hurlbert, said he has received "hundreds" of threats.
Fort Lewis campus Police Chief Arnold Trujillo said he is not aware of any threats against Pietrack since classes began Sept. 1. But Trujillo is being proactive – an officer is expected to accompany the basketball team on its long bus rides through the mountains to road games.
Approached during an informal shoot-around in the Fort Lewis gym last month, before the policy was implemented, Pietrack was polite but firm.
He wouldn't comment on the Bryant case, and he said he doesn't want his family or friends to comment. He is disturbed that his chance involvement in what has become a huge story threatens to disrupt his tranquil college experience and the team's focus on the upcoming season.
From all accounts, he is well aware of the impact his testimony could make and refuses to do anything that could compromise his integrity or credibility.
"I'm afraid that if I say anything or my teammates say anything, (other media) will see it and come up here," he said. "I won't be left alone."
He later released a statement: "I believe I have a civic duty to be honest, and out of fairness to everyone involved, refrain from commenting on any knowledge I have about this situation. Therefore, I ask everyone to please respect this decision and my family's privacy. Thank you."
Pietrack clearly is ill at ease with the circumstances that have thrust him into the spotlight. However, he is driven by a desire to do what is proper.
"One thing you can say about Bobby – he will always do what he thinks is the right thing," said Bob Hofman, the Fort Lewis coach. "That's how he is. He's a terrific kid."
A few days after an interview with The Times, Hofman was instructed not to talk about Pietrack to reporters. If someone asks, a Fort Lewis administrator told the coach, just say you don't know who he is.
Many on campus are forbidden from mentioning Pietrack's name.
"We cannot comment on that person at all," said Sarah Meier, the sports information director. "We have no comment on that person. So whatever anybody is looking for, there is nothing to find."
Straight shooter
Efforts by Bryant's investigators to study Pietrack's background continued beyond the July 7 inquiry, those close to him say.
Does he have a history of being truthful? Is he prone to exaggeration? Is he concerned his impact on Bryant's future will determine the direction of his own?
Yes. No. Maybe so.
Those who know him say he is caring, honest and motivated – an overachiever in the classroom and on the athletic field since grade school.
"He has the highest character of anyone I know, of any age," Sheri Rochford, dean of alumni and development at Fort Lewis, told the Vail Daily.
Pietrack moved to Eagle from Las Vegas in grade school and became a star athlete for the Eagle Valley High Devils, setting a state small-schools career record with 702 assists in basketball and playing four years of varsity baseball.
He also played quarterback, and a freshman cheerleader during his senior year in 1998 was a neighbor he knew only in passing, a girl who would become Bryant's accuser.
Pietrack left Eagle to play baseball at Northern Idaho Community College in Coeur D'Alene and transferred after one year to Fort Lewis, where he changed sports. He has mostly ridden the bench, scoring 16 points in three seasons.
Nevertheless, Pietrack immersed himself in student life, serving as president of the athletic council and giving campus tours to prospective freshmen.
"Bobby is always in the forefront of making everybody feeling important," Hofman said. "People seek him out for advice.
"He loves the school. He's the first guy I'll give to a recruit, because you won't get any lies from him, you'll get the straight stuff."
Hofman tried to convince him to run for student body president, but Pietrack, who is on schedule to graduate in the spring, told his coach the commitment would detract from basketball and academics.
"He's as valuable a team member as we have," Hofman said. "He comes to me with suggestions on the bench, or he might come in and tell me someone is upset about something, so the fire can be put out quickly."
When Rusty Kiddoo, a freshman guard from Tucson, arrived on campus, Pietrack made him comfortable.
"He takes us all under his wing," Kiddoo said before the policy of not speaking to reporters was implemented.
"He's very involved in everything around the school, everything academic. He's not the greatest player, but he's always there for everybody. He's a huge part of this school."
Those who know Pietrack don't think investigators will find anything in his background that would impugn his credibility. He was not asked to testify at the preliminary hearing because, experts said, prosecutors didn't believe his testimony was needed to establish probable cause.
During the trial, prosecutors are expected to call an expert in strangulation. Detective Winters, in his report, said Bryant's accuser claimed she had been grabbed around her neck, and a photo of a small bruise on her jaw was entered as evidence Thursday. Legal experts say that if the woman told Pietrack she had been raped, the defense will ask him why he didn't inform authorities immediately. The alleged rape was reported about 12 hours later.
"If she says, "I've been raped,' nobody sits on it," said Larry Pozner, a former president of the National Association of Criminal Defense Lawyers. "He would have to explain why he didn't tell anybody" right away.
"Nobody should assume his testimony can only help (the accuser). The defense might know something or ask him five questions that help" Bryant.
Pietrack's friends say the prospect of testifying is the source of stress. He can't help but wonder whether his involvement in the case could derail his dream of becoming a Division I basketball coach.
"Sometimes he wishes he never went to work that night," one friend said.
Guarded guards
Could a multimillionaire, three-time NBA champion and a Division II backup have anything in common besides playing the same game?
Pietrack's Rocky Mountain Athletic Conference games draw 1,000 fans on a good night. Only two players from the conference – Tom Kropp and Bart Kofoed of Nebraska Kearney – ever made the NBA.
Nobody attends Fort Lewis, elevation 6,600, seeking glamour. Baseball Hall of Fame pitcher and renowned curmudgeon Steve Carlton is Durango's most well-known resident since Western novelist Louis L'Amour passed away.
Yet as the case inches forward, the previously anonymous Pietrack and the world-famous Bryant share plenty. Both are guards who must remain guarded. They yearn for privacy in a maelstrom. And they don't want the case to distract their teams.
Not many people following the Bryant case care that Fort Lewis is on an upswing, winning the RMAC last season, but Pietrack does.
It's his team, even from the bench.
"The program has turned around and Bobby has been part of it," Hofman said. "He's never complained once. He loves the team. He loves the school. And for that, he's my hero right there."
Pietrack, the aspiring coach, devoted a page on his Web site to coaches he considers role models. Among them: Dean Smith, Roy Williams, Lute Olson and John Wooden.
He also posted a photo of himself wearing a shirt emblazoned with an American flag. Underneath were words he wrote last year, well before the events of June 30: "A real friend is who is there for you when he'd rather be anywhere else."
---
Support Local Journalism
---