Guest columnist: Charter school funding isn't fair
Mike Matzko
Vail CO, Colorado

On Wild West Day, an article entitled "Charter school lands money for new gym" appeared in the Sunday edition. Here are some highlights:
"The 288 students at Eagle County Charter Academy regularly meet in the cramped "Hawk Room" for school assemblies."
"This room, however, was only designed to hold half that many kids, and school leaders are worried about safety when squeezing more than 300 people at times into the tiny room. That's one of many reasons they're pleased to see the Eagle County Board of Education approve $2.5 million to help the school build a new community building." (Emphasis added)
---
---
"… Money for the community building won't come from the bond issue approved last November, and it won't come from the district's reserves."
Curiosity aroused, I looked into it and found this: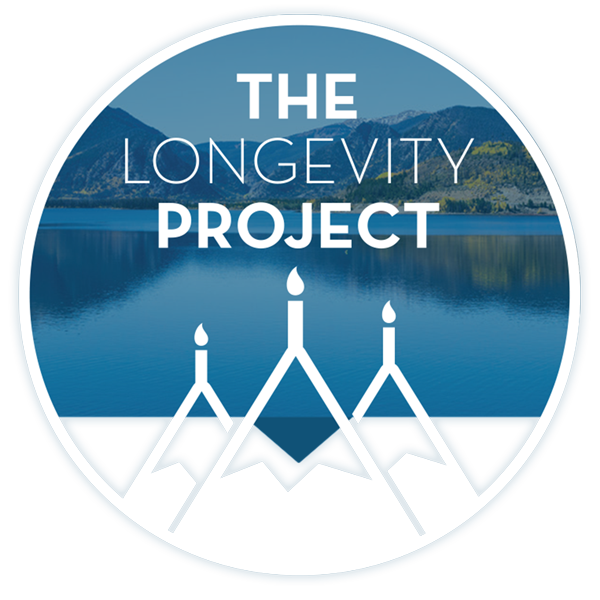 Participate in The Longevity Project
The Longevity Project is an annual campaign to help educate readers about what it takes to live a long, fulfilling life in our valley. This year Kevin shares his story of hope and celebration of life with his presentation Cracked, Not Broken as we explore the critical and relevant topic of mental health.
---
---
– September 26: the Eagle County Board of Education voted 4 to 3 to give $2.5 million to the Eagle County Charter Academy. The board set no requirements for spending this money, nor identified a source of funding.
– Connie Kincaid-Strahan, Mary Ann Stavney, Keith Thompson, and Brian Nolan voted yes. Scott Green, Andy Arnold, and Jason Benderly voted no.
– District staff presented the Board of Education with an alternative that would allow the Charter Academy to borrow $3 million, at an annual cost to the school of around $15,000. To do this the charter school would have to increase its class size by one student, from 16 to 17. With essentially no discussion, the district board and the charter academy board both rejected the alternative. To put this in context, the non-charter average class size is 21 in grades kindergarten through five, and 22 for grades six through eight.
---
---
– At least three of four Board of Education members' stated rationale for this vote is "the Charter Academy is a public school in the Eagle County School District, just like all of the other public schools in the district, and so is entitled to money from the district for its buildings, just like the other public schools." Moreover, the Charter Academy has a "fire and life safety" concern because their meeting room cannot safely hold 300 people.
– The District also has offered the Charter Academy the use of some building space at Battle Mountain High School, and possibly other locations. The charter board apparently declined.
– In fact, the Charter Academy's contract and the district's written policy (based on state statute), identify only two methods for capital funding for facilities for charter schools: 1) inclusion in a district-wide bond election with full disclosure, or 2) submitting a separate ballot question to the voters for a special mill levy.
The key point here is that both funding alternatives require approval by the voters.
I asked Mr. Nolan this past Tuesday how he reconciled his vote with the school district's policy. He replied that having only been on the district board for two months, he has not had time to become familiar with all of the board's policies.
– The district staff recommended against this action. Why? Beyond the major disconnect between the board's action and adopted district policy, the district already has a substantial list of projects out for bid, and doesn't yet know how much these projects will cost " or their order of priority. These are the projects that the majority of us voted to support in the 2006 school district bond election, which clearly did not include the Charter Academy's buildings.
In a nutshell, four members of our elected Board of Education, against the advice of their professional staff, in conflict with the district's adopted policies and possibly state statute, decided to gift the Charter Academy with $2.5 million and move it to the head of the line. A line, it seems, the Charter Academy is not eligible to be in at all.
Whether or not you or I agree with the charter school concept as implemented in Eagle County, the Charter Academy is a fact and it appears to provide an excellent education, at least as measured quantitatively.
To me the real issue is how these four members of our board chose to act. It is reasonable to expect them to follow the law, applicable state regulations, contracts, and their own adopted procedures. It also is reasonable to expect them to exercise at least a modicum of sound judgment by making an effort to openly discuss issues that so clearly depart from the normal course of business. In this instance, it seems they did neither.
This isn't news, as some board members assert, because the charter school's community building has been discussed "ad nauseum" for the past two years? Well, look at the record. It appears this matter has not been discussed much " at least on the record " by the board since Jan. 24.
Open communication? We were supposed to learn of this matter solely through the published agenda for the Sept. 26 meeting. The agenda item read: "Discussion with Eagle County Charter Academy." No mention of funding.
Timing? This action took place before the November election, but after nominations for board seats closed.
So, I have to ask: Do these board members really believe that the Charter Academy is "just like the other public schools in the district" when it comes to budgeting and funding of facilities?
Or, is it an example of how some of us parents, being human, are willing to stretch things a bit further than others to help their kids? Maybe this was simply an opportunity too good to pass up.
The next Board of Education meeting is at 6 p.m. on Oct. 17 at the Eagle County School District offices in Eagle. I look forward to hearing what the board has to say about this " in public, and on the record. I would hope that a few other citizens may be interested enough to attend as well.
Mike Matzko is an Eagle-Vail resident. E-mail comments to editor@vaildaily.com.
---
Support Local Journalism
---