Guitar pioneer going strong at 91
NEW YORK " Eighty-plus years ago, long before his name became synonymous with the invention that changed the course of popular music, Les Paul was fascinated by sounds.
Barely out of kindergarten, he was intrigued by the tinkling of the player piano in his mother's parlor and the tones he could create by tapping the wooden banister rails on his way upstairs at bedtime.
That childhood fascination drove him, as a young man, to experiment with what would become one of the first mass-produced electric guitars. Today the instrument still bears his name and is considered an industry standard.
---
---
Watching Paul meticulously check his levels and fiddle with a battalion of electronics before a recent performance, it was obvious that at 91 years old, his musical curiosity is as undiminished as his love for performing.
"It takes your whole life, because you're constantly thinking up new things," Paul said in a backstage interview at Iridium Jazz Club, where he has commuted from his home in Mahwah, N.J., almost every Monday night since 1996. "I have a list of things that you should be able to hear and are not yet created."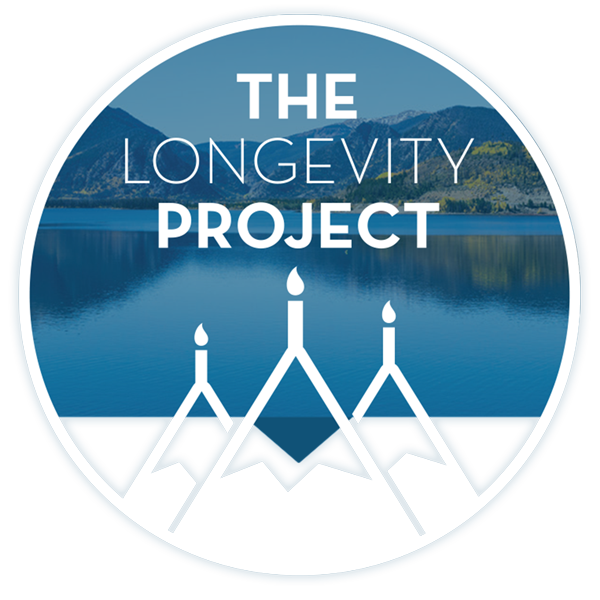 Participate in The Longevity Project
The Longevity Project is an annual campaign to help educate readers about what it takes to live a long, fulfilling life in our valley. This year Kevin shares his story of hope and celebration of life with his presentation Cracked, Not Broken as we explore the critical and relevant topic of mental health.
---
---
Paul wears one modern gadget when he performs. What looks like a standard hearing aid actually doubles as a miniature wireless monitor speaker that allows him to better hear his band onstage.
"He's always looking at new technologies," said Marty Garcia, president of Future Sonics, which makes the ear monitors. "He'll call me at 9 o'clock at night and we'll be on the phone for hours."
Arthritis in his left hand prevents Paul from playing the lightning-fast scales of his heyday, but he has adapted his style to combine chords and single-note runs. He nearly lost his right arm in a car accident in 1948, but persuaded doctors to set it at an angle that would allow him to still play the guitar.
---
---
"I said, 'Aim it at my navel and I'll be just fine,"' he recalled.
The set list at Iridium changes from Monday to Monday but usually features old standbys such as "Over The Rainbow," "Embraceable You" and "Sweet Georgia Brown." Paul also includes an up-tempo version of "Tennessee Waltz," one of the songs he popularized with his late wife, the singer Mary Ford, in the 1950s.
The shows are equal parts music and Borscht Belt comedy shtick. Rhythm guitarist Lou Pallo, bassist Nicki Parrott and pianist John Colianni play straight roles as Paul riffs on any number of topics.
During a recent performance he bantered with Colianni about what crosses a musician's mind when he pauses during a solo.
"Know what I think about?" Paul asked.
"What's that, Les?"
"My wife's sister."
The room shakes with laughter.
Paul credits his smooth delivery to years spent playing TV and radio gigs with some of the biggest names in comedy.
"I would sit there in the conference room and Jack Benny would be rehearsing the show for that night," he said. "Jackie Gleason, they were all dear friends of mine. There's where I learned."
In person, Paul is an engaging raconteur with an extraordinary ability to recall the details of his more than seven decades in show business " like the time in the 1970s when he was approached by country-and-western star Chet Atkins with what seemed a puzzling proposal.
"Chet said, 'I'll play my violin and sing and you'll play your banjo and your harmonica and we'll do all the things we're not known for,"' Paul said. "Well, I was terrible on the harmonica, terrible on the banjo and I sang just as bad as I always do. And Chet was no better, so between the two of us we were horrible. I said to Chet, 'Don't you think we should do what we can do best?"'
The result was a Grammy-winning album, one in an almost endless number of awards and accolades Paul has received. He is likely the only person who has been honored by separate national halls of fame for broadcasting, inventing, song writing and rock 'n' roll.
The story of Paul's role in the development of the solid-body electric guitar in the 1940s has become part of rock folklore: how he fashioned an early version out of a piece of railroad track before settling on a more manageable size and weight. (Around the same time, Fullerton, Calif.-based Leo Fender was developing an electric guitar that remains Gibson's chief competitor.)
Once Paul developed a reliable prototype, he immediately began to experiment with altering the basic sounds of the guitar, and laid the groundwork for the reverb pedals, flanges and other effects guitarists use today.
"I said, 'Look what I can do here, I can make it sound like it's underwater, I can make this thing sound like it's in the Alps with all the echo and delay,"' he said. "It was a giant step forward."
Gibson began mass-producing the Les Paul model in 1952, and it eventually became the instrument of choice for generations of rock musicians, many of whom grew up unaware that its brand name refers to a person. His influence on pop music is incalculable, largely due to his early use of recording techniques such as multitracking, delay and echo.
Paul was hospitalized last year with fluid in his lungs and missed the Grammys, but has since recovered and said he plans to keep playing at Iridium on Mondays "even if they have to bring me here on a stretcher."
"It's better than any award I could get," he said. "It is the greatest therapy you can get, to be among your friends, make new friends, make people laugh, make people happy. You feel like you're doing something with your life rather than just letting the days pass by."
---
Support Local Journalism
---