Hasan: I have an announcement
Muhammad Ali Hasan
Vail CO, Colorado

I have an important announcement to make. However, I first need to talk about catharsis within our Colorado Rockies (the baseball team, not the mountains).
As a film director, I have been trained by legends like David Ward, Lawrence Paull, and John Badham. The core essence of a great film is not the story and/or character, but rather, the catharsis it gives us. By following one character and empathizing with him/her, we take on the emotions that she/he feels, relate to his/her problems, and celebrate the triumphs. The end result allows us to apply a 90-minute character's failure and success to our own lives, leaving the film feeling better or more inspired.
For most, the Colorado Rockies are a truly cathartic experience. Critics panned us at the beginning of the season, pointing to our lack of talent. But who could blame the critics? In our 15-year existence, we had fielded only one playoff team, while other similar expansion teams, the Florida Marlins and Arizona Diamondbacks, went on to win championships.
---
---
Furthermore, our Rockies had no money. The Monfort brothers had bankrupted our team with poor contracts, which effectively crushed our chances of signing big-name players. Unlike the New York Yankees, Atlanta Braves, and Florida Marlins, our Colorado Rockies would not even have a chance at purchasing a World Series. The injustice hurt.
Yet, the removal of catharsis is the most alienating part of major sports today. Imagine the disenfranchisement of being a New York Yankees fan. Yes, the Yankees will field an amazing team every year; but what purpose is it to cheer for a team that everyone knows is purchased? It is impossible to empathize with Goliath when we're all Davids.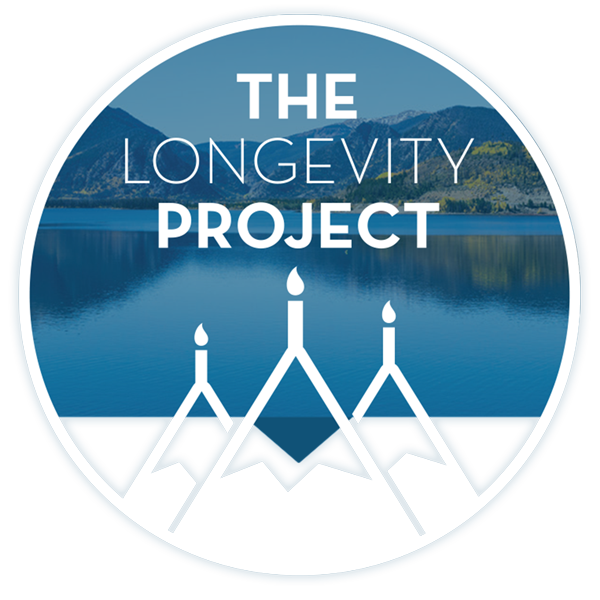 Participate in The Longevity Project
The Longevity Project is an annual campaign to help educate readers about what it takes to live a long, fulfilling life in our valley. This year Kevin shares his story of hope and celebration of life with his presentation Cracked, Not Broken as we explore the critical and relevant topic of mental health.
---
---
And yes, we are all Davids. Consider my father, who is a neurologist, former Fortune 200 CEO, and celebrated American entrepreneur. Usually, one would talk about his success. What many do not know is that he lost his home at the age of 9, was moved to a ghetto in Lahore, Pakistan, and spent his teen years living in poverty, scrambling for scholarships, and doing everything he could to find a ticket to medical school.
Or consider my mother, my hero, who spent her life watching bombs being dropped between Pakistan and India, and had to smuggle her way out of Kabul, Afghanistan, to escape to Chicago. She now finds herself doing charity work in the country she loves most, our United States.
Thus, our Rockies touch us because we have all felt struggle. Failure is a feeling that universally unites us all. And the taste of success, in the test of so many struggles, is one of life's most satisfying feelings. In watching our Rockies, we are reminded of our own determination to succeed against all odds; each hit, each catch, and each home run, only continue to touch us more deeply.
---
---
In the end, we are not watching baseball. What we are watching is a reflection of ourselves. And the most beautiful part is that we get to share this special feeling with
so many other fans who are all feeling that same, extraordinary, catharsis.
With that said, my announcement is that I am officially, and sadly, resigning my biweekly column in the Vail Daily.
When I was being trained by John Badham, director of classics like "Saturday Night Fever" and "Short Circuit," I recall him telling us his regret for making films too early in life. His confession shocked me, considering all of his success. He went on to talk about the life experience he missed out on and the missed opportunities of creating catharsis for his audiences, mainly due to the fact that he had not experienced life enough, in his eyes at least.
In my final year of filmmaking, I received sponsorship from companies like Panavision, Kodak, and Color By Deluxe as I was setting up a promising career in directing.
However, I always followed the advice of my mentor, John Badham. Rather than rush to develop a feature film project, I decided to snowboard and experience life. It is funny because my professors always taught me to create characters who want something that is different from what they need.
When I started writing for our good Vail Daily though, and volunteering with our county Republican Party, my taste for public service grew. In writing about home rule and the teacher advancement program, I found myself feeling great fulfillment in being part of the process of change. In interfacing with so many Vail Daily readers, I found myself loving the experience of fielding opinions, uniting them, and most of all, fighting for them. The experience has led me to the offices of the Eagle County Schools, and areas like the Roan Plateau and Vermillion Basin. Yet through it all, I have yet to see my snowboard.
And what I wanted was my snowboard. But what I needed was a cause; my own catharsis.
In the coming days, I will be filing paperwork as a candidate for public office here in our good state. I will not be making a final decision until January, but it's important that I make my intentions serious.
I thank everyone at the Vail Daily for treating me like family. I especially wanted to thank my mentors, Tamara Miller and Don Rogers, who taught me much about journalism. Most of all, I want to thank Eagle County.
I don't know where this path will go. Perhaps I'll be serving as a major representative? Or perhaps I'll lose and go back to filmmaking?
Regardless, what I know from the Colorado Rockies is that I am not afraid of failure, nor should any of us ever be. If we believe, then success is always in sight.
And with that, my dearest Eagle Countians, I want to thank you for allowing me to share a small piece of myself with you, while you shared back. I will miss my column. May peace and love forever be upon all of you.
Muhammad Ali Hasan is a Beaver Creek resident. He can be reached at hasandaddymac@mac.com.
---
Support Local Journalism
---