Having fun while paying the bills
Fun for Ellen Feigin usually occurs when she and her husband get their tax return back in the spring.
"That's when we get a surplus of cash. Right now, I'm putting new wood floors in the house," said Feigin, 46, a senior designer for an advertising agency in Avon.
When it comes to having fun, it often takes a back seat to paying the mortgage, said Feigin, who lives with her husband, Steve Thrall, a carpenter, and their son, Zak, in Eagle. Feigin's combined family income is less than $100,000, she said.
---
---
And although that amount would support a family of three comfortably in many places across the country, here in Eagle County it barely sustains them from paycheck to paycheck, Feigin said.
"Most of our salary goes to pay our mortgage," she said.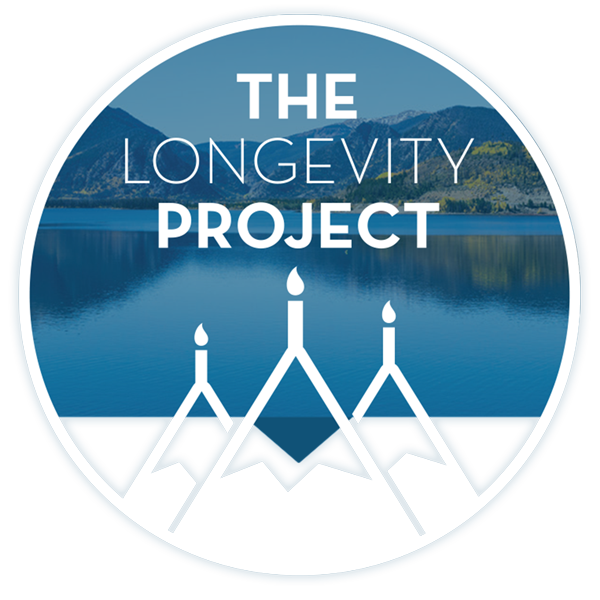 Participate in The Longevity Project
The Longevity Project is an annual campaign to help educate readers about what it takes to live a long, fulfilling life in our valley. This year Kevin shares his story of hope and celebration of life with his presentation Cracked, Not Broken as we explore the critical and relevant topic of mental health.
---
---
The big ticket item in the High Country is housing, said Andy Crisconi, 43, of Glenwood Springs.
"The fun part isn't expensive," said Crisconi, who owns an adventure travel business. "The expensive part of being middle class in this area is the cost of living " going from paying rent to owning a home.
That's the big drawback."
---
---
Dinners and matinees
Lisa Kosak, a 42-year-old single mother from Eagle, agreed with Feigin.
"There's not a lot extra to go around. As a single mother there's not a lot left after the bills are paid," said Kosak, who recently got divorced and owns a copy shop in Eagle.
To Kosak, mother of two boys ages 10 and 14, dining out once a week is more a convenience than a treat. "The movies? We usually go to the matinees," Kosak said.
While kids make finances more challenging, middle-class couples with no children, such as Dave and Laurie Chasse, can indulge in more fun stuff while footing the valley's higher cost of living, the couple says.
"We do everything we want. We're not extravagant people," said David Chasse, 36, manager of Eagle Eye, a home inspections company.
Chasse, who lives in Homestead, said he and wife Laurie, a teacher at Avon Elementary School, go out to dinner two or three times a week. "We don't spend money on what doesn't matter," he said.
That may be a matter of perspective: Feigin said she and her husband seldom go out to dinner. Another rare treat is the movies, Feigin added.
"We go occasionally," she said.
As far as having fun, Crisconi said he takes advantage of the outdoors.
"I run, ride my bike, rock climb, ski, and hike with my dog," he said.
In Summit County, Jeff Berino, a deputy chief with Lake Dillon Fire District, said despite having a good job, he has to work two others to save for college for his children. Berino, 47, lives in Frisco with his wife, Janis, and two children. He's also a fire investigator for a Denver forensic lab and a pyro-technician.
"We go out to dinner, but we look for bargains," Berino said. "We look for two-for-one dinners or early seating, not the best restaurants, but not McDonald's either."
One thing many High Country residents won't skimp on is recreation. Skiing is possible for Feigin because every year she gets a free ski pass.
"Otherwise I wouldn't be able to afford it," she added. "When I go skiing, I bring my own lunch. I can't afford the food on the mountain. My son is on the mountain every day he isn't in school and I make him a sandwich because the prices on the mountain are ridiculous."
Instead of getting a ski pass for herself, Kosak buys her boys ski equipment, she said.
"It's prioritizing," she said. "The most important thing is that the boys have an opportunity to explore different things."
Planning vacations
When vacation time comes around, some middle-class families also feel the constraint of their checkbooks. Feigin and her family are getting ready to take their first vacation in more than a year.
"To save money, we usually go to see family in New York City," she said. "Or we go to Florida to see my parents, who live on the beach."
Kosak said she and her kids rarely take vacations, and when they do, it's also to visit family. "Last vacation was two summers ago, we went to Minnesota to visit family," she said. "It makes it more affordable, and my dad paid for our plane tickets.
"We also try to go down to Denver or Grand Junction every two or three months," she added.
This June, Kosak will take her children to Disney World on a trip she won in a raffle.
But other middle-class people in the High Country can go wherever they want. Chasse said he and his wife usually take two vacations a year. In March they went to Las Vegas for a week and in the summer they have a one-week trip to Italy planned.
"We save and we keep our bills low," Dave Chasse said. "We pay all our credit cards. We don't spend what we don't have. It's affordable, if you do it right.
"You can spend a lot of money or not," he added. "If you go golfing every day, you end up going broke, if you go camping you don't spend a lot of money at all."
Berino spent spring break with his family in San Diego.
"Vacations are doable," Berino said. "We try to save money when we can."
In Crisconi's case, his job takes care of his traveling needs. "We put together adventure trips around the world," he said, "so I get to travel."
Living in paradise helps
Mary Bochain, a mortgage broker who lives with her husband and three daughters in Edwards, said luckily she and her family in one of the nicest places in the country.
"We utilize a lot of what the county has to offer," said Bochain, 47. "We go to Ford Park (in Vail), the library and the free concerts in Beaver Creek. Every day, we do something outside."
Still, Bochain, who has lived in the valley for eight years, said she and husband, Paul Maloney, have to pay attention to money.
"If the kids want something, they have to pay for it," said Bochain of her three daughters, who are 22, 20 and 17. "The girls have worked since they were in high school."
Like Feigin, Bochain said most of her vacation time is spent visiting family " in Florida or Nova Scotia. Staying close to home is often the best option, though.
"You probably get more bang for your buck here," Bochain said. "The monthly overhead is higher, but you don't have to leave the valley to have a good lifestyle. And it's a great place to raise children."
Despite the financial juggling required to make ends meet, Feigin also said living in the valley is worth it. "I make a good living," she said. "It's expensive and you give up a lot to live here, but I wouldn't live anywhere else."
Staff Writer Veronica Whitney can be reached at 949-0555, ext. 454 or vwhitney@vaildaily.com.
Vail Colorado
---
Support Local Journalism
---