Here comes downtown Avon
Matt TerrellVail, CO Colorado

AVON – Denver has LoDo. San Francisco has Chinatown. New York City has Greenwich Village.Avon has Town Center West. It's not the snazziest name, but like everything else in this growing mountain community, it will soon get a major facelift.Avon is beginning an intense and sweeping revitalization of its downtown. We'll see a new roundabout and transit center this summer, and that will make way for a new "Main Street," rows of shops, housing, a parking structure and easier access to Nottingham Park, the Avon Library and the Westin Riverfront Village.The goal is to have one of those neighborhoods people know by name – like your Lodos and Chinatowns. With Avon, it might be something like "Nottingham Center" or the "Civic Plaza.""We're trying to create a vibrant core of the town, a place with a mix of places to eat and shop, but with livability too," Mayor Ron Wolfe said. "Avon is kind of a diffuse town – never had a sense of place. We're trying to give both the east and west sides a sense of place."
Before the town center becomes the hub of all hubs, it needs to open its gates, let the world in and make it easier for people to come and go.For instance, the roundabout at Benchmark and Avon roads has been a sore spot for many drivers, mainly because you can't go all the way around it. By making it a "full" roundabout, the east and west sides of town will be better connected, said Eric Heidemann, community development director. The roundabout should be finished this summer.Benchmark Road itself will change drastically. It will be realigned to wrap around the west side of the Avon Library, town hall and recreation center and will give drivers a passing view of Nottingham Park. The east side of the road, which is now an awkward curve, will be straightened to give people a better sense of direction, Heidemann said.
Work will also begin in May on a transportation center that aims to tie together town, county and ski-shuttle buses. The center will go on Benchmark Road, just west of the current center.The new center will be much larger and can hold up to six buses, which transportation director Bob Reed said will solve the congestion that sometimes occurs during the morning rush. He said it will be easier for people to catch their buses and easier on drivers who are sometimes stuck behind buses picking up passengers.The center will provide access to the Westin Riverfront, a village of shops, restaurants, hotel rooms and a gondola to Beaver Creek Mountain that is now under construction. Passenger railcar service is also a possibility in the future, Heidemann said."Towns in the area are being asked to look for places that can use a light-rail service, and now we can handle it if it comes," Heidemann said.
---
---
The heart of the new town center is what designers are calling 'Main Street,' which they hope to replace with a more enticing name in the future.Main Street will run straight through the center of the town and can be accessed at the Benchmark and Avon Road roundabout. Traffic will only be one way going west, and you'll see a lot of people walking, eating, and shopping. Really, this is where Avon will look more like the traditional downtowns you see in larger cities, more like a plaza as opposed to just a street. If needed, it could be closed off for festive events and not effect how people get around town, Wolfe said."It's definitely going to be urbanized, not like New York City, but this is the right place in the town and the county to do this," Wolfe said.The town center and especially Main Street will be a busy, densely developed area, and planners aren't skipping around that fact. Not only will there be lots of shops and restaurants, but more housing will be needed."We've taken the approach that density is not a bad term – we've embraced it," Heidemann said. "We need the people living there to support whatever is developed in the area."A renewed focus on housing will help give the town center a neighborhood feel, a place where people can live, shop and have fun, Heidemann said. It won't be uncommon to have a series of shops at street level and apartments stacked on top – something you commonly see in Denver.This doesn't mean destroying the mountain atmosphere though. Things like building heights will be kept in check to preserve views and prevent giant shadows from draping the town, according to the town's plan.
So, they've lured you in with shops and restaurants. Where are you going to park?Parallel parking will be allowed on Main Street, and angled parking will be allowed on Benchmark, which means more people can park directly in front of a specific shop they want to visit.There are also plans for a parking structure, which would be three to four stories high and with shops on the ground level and affordable housing mixed in at the top."It will be centrally located, so it should be easy to walk where you need to," Heidemann said. A big goal of the town center plans was to make everything pedestrian friendly. Anyone, say a guest at the Seasons, will have an easier time walking from the park, to the transit center, to the parking garage or to the gondola, Heidemann said.The walkways and buildings themselves will be injected with life. You can expect more colors, more plants, gated entrances to hot-spot areas and art projects like paintings, murals and sculptures.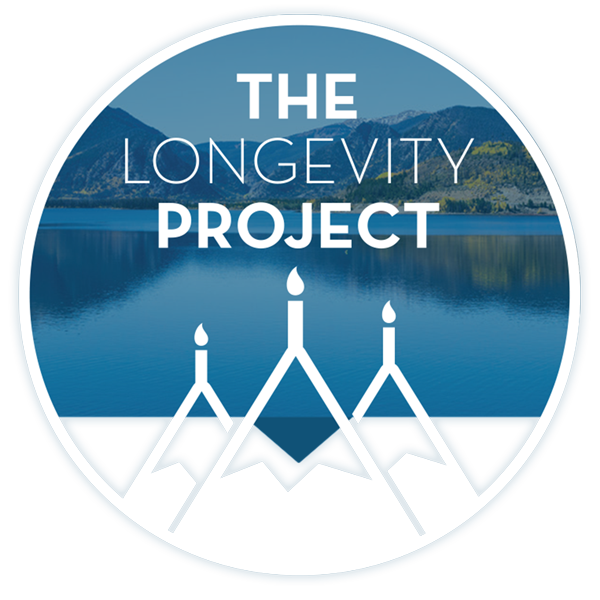 Participate in The Longevity Project
The Longevity Project is an annual campaign to help educate readers about what it takes to live a long, fulfilling life in our valley. This year Kevin shares his story of hope and celebration of life with his presentation Cracked, Not Broken as we explore the critical and relevant topic of mental health.
---
---
Nottingham Park is one of the town's biggest attractions, but for the casual driver, it's hidden behind trees and buildings.The new town center plans embrace Nottingham Park, giving it entrances at the end of Main Street and Benchmark Road and making it something that can be seen by drivers. It will become more of an anchor for the town as opposed to something tacked on to the side, according to the plan.Easier access to the park is just one indication of how the plans will visually open up Avon, Wolfe said."You want to give people an opportunity to be interested," Wolfe said. "If we have a parking structure near there, they'll have a chance to drive around and see if it's worth finding a parking space."Staff writer Matt Terrell can be reached at 748-2955 or mterrell@vaildaily.com.
---
Support Local Journalism
---