Heroes walk among us
About the Vail Veterans Program
The Vail Veterans Program was launched in 2004 to provide rehabilitative sports programs to United States military personnel who have been severely injured while serving in Operation Enduring Freedom, Operation Iraqi Freedom and to the troops that support those efforts.
The program is open to wounded warriors and their families, building confidence and hope through skiing, snowboarding and outdoor summer recreational activities.
The Vail Veterans Program is a volunteer organization and hosts wounded warriors and their families free of charge.
Send donations or contact them at: P.O. Box 6473, Vail, Colorado 81658; 970-476-4906; email: vailveteransprogram@gmail.com
VAIL — For William Hoover, every day he wakes up and does not have a white chalk outline around his body is a great day.
That would be every day since Aug. 5, 2014, when he was shot a dozen times in an insider attack in Kabul, Afghanistan.
He smiles a little when he explains how a shot from the rear, in the rear, saved his life. He saved three lives. Someone else saved his.
---
---
"I just did my job," he said.
Hoover is part of the latest Vail Veterans Group program to visit the Vail Valley. They were here last week, doing stuff we all do: golfing, rafting, fishing, hiking, mountain biking — every summer activity.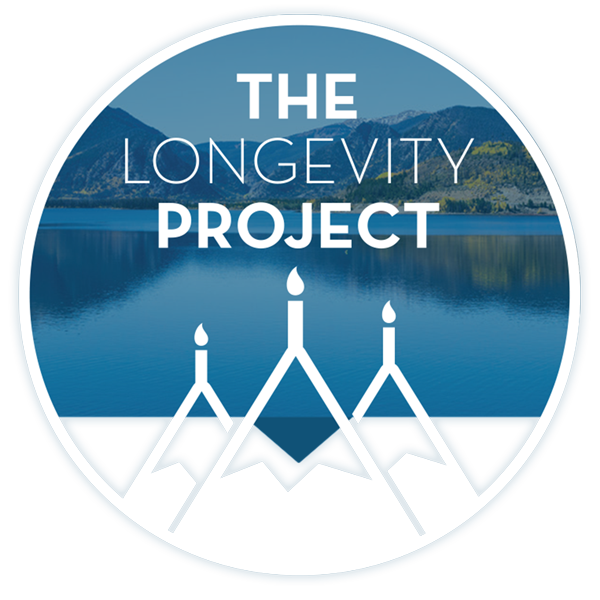 Participate in The Longevity Project
The Longevity Project is an annual campaign to help educate readers about what it takes to live a long, fulfilling life in our valley. This year Kevin shares his story of hope and celebration of life with his presentation Cracked, Not Broken as we explore the critical and relevant topic of mental health.
---
---
The difference, though, is that they're grinning even bigger than most of us do.
Insider attack
Hoover was working a security detail for Major Gen. Harold Greene and some visiting dignitaries and contractors, touring Afghanistan's version of West Point.
---
---
They had more people than they'd anticipated, so about 11:50 a.m. they took an alternate route that they thought was secure.
It wasn't.
The team doing the security sweep missed a bathroom, and that's where the assassin was hiding, officials said.
"Whoever was supposed to secure the area missed a bathroom that overlooked the area where we were waiting," Hoover said.
At 11:55, they were ambushed from the rear in what's called an insiders attack, or green on blue attack. He was a trusted member of the Afghan military being trained by U.S. troops.
"We were attacked from the rear by a member of the Afghan army who was supposed to be on our side," Hoover said. "Because of those attacks, you never know who you can trust. There are a lot of good people out there, but some aren't."
The first round hit him in the left shoulder and he went down.
"I couldn't move my left arm, so I knew I'd been shot," Hoover said. "When I came to, I thought it was a mortar attack."
The officers were not wearing body armor, and Gen. Greene became the war's highest-ranking casualty.
Hoover says he grabbed a British colonel and yanked him to safety, turned and returned fire. He fired three rounds and his rifle jammed.
While taking withering fire he dropped his rifle, pulled his 9 mm sidearm and opened fire. He took more rounds in his Kevlar vest, some in the leg and more in the shoulder.
A couple went through him and hit someone else. One went through someone else and hit him.
As he was taking rounds 10, 11 and 12, he says he returned fire with his 9 mm sidearm and killed the member of the Afghan army who ambushed them from behind.
He says it might have been the other two soldiers who were also returning fire.
"There were three of us returning fire, so it might have been any of us," he said.
From the rear, in the rear
Hoover smiles softly when he explains how his sergeant saved his life.
When the shooting started, the sergeant took a step back and took a round that would have killed Hoover. The sergeant took that round from the rear, and in the rear — a Forrest Gump injury.
The sergeant turned out to be a medic, so Hoover got attention immediately. He saved his life … several times.
"From the time I was picked up by the medevac to the operating table, I flat lined six times," he said.
The eerie thing is that each time he flat lined, he heard the medics shout, and "He's flat lined. I don't have a pulse!"
"Apparently your brain keeps working for a few seconds," Hoover said.
Road to recovery
He was supposed to have had his right leg and left arm amputated. They weren't, thanks to the magician surgeons at Walter Reed Army Medical Center, he said.
He lost six inches from his right shin bone. His shoulder is still held together by screws and plates.
His girlfriend at the time, Kristy Guzman, is now his fiance. They got engaged July 4, and he can't make her his wife fast enough. She moved to Maryland to help him with his rehab at Walter Reed.
President Obama stopped by the hospital to visit and offer his thanks.
Speaking of rehab, he started walking in March and started taking golf lessons that week. These days he does much of his walking on a golf course, five to seven miles.
By the way, he's a 13 handicap and improving all the time — in so many ways.
---
Support Local Journalism
---