Hike smart: Pack and prepare like a pro before checking out Eagle County trails
Our picks for Eagle County Hikes
The following Recommendations from Nate Goldberg, director of the Beaver Creek Hiking Center:
Cross Creek
Located in the Holy Cross Wilderness, the Cross Creek trailhead is outside of Minturn up Tigiwon Road. The trail goes for 14 miles one way, but it's only a little over 1 mile each way to a bridge crossing the creek, with 200 feet of elevation gain.
Beaver Lake
The Beaver Lake trail starts at the base of Beaver Creek ski area, through aspen and pine trees and on an old wagon trail, followed by singletrack trail. It's about 6.5 miles round trip, with 800 to 1000 feet of elevation gain.
Mount Thomas
Outside of Eagle, the Mount Thomas trail begins near Crooked Creek Pass. It begins with a moderately steep climb before leveling out to follow the Red Table Mountain ridge and climbing the peak of Mt. Thomas at 11,977 feet. The hike is about 9 miles round trip, with 1,920 feet of elevation gain.
What To Wear and What To Pack
This list is a compilation provided by Nate Goldberg, director of the Beaver Creek Hiking Center, and Miles Henson, president of Vail Mountain Rescue Group.
• Liner socks
• Wool socks
• Extra pair of wool socks
• Hiking boots or treaded shoes (waterproof and with ankle support, if necessary)
• Non-cotton base layer, top and bottom
• Wool or fleece second top layer.
• Down jacket
• Hiking shorts or pants
• Wind resistant and water resistant shield, top and bottom.
• Wool hat
• Warm, waterproof glove liners and gloves
• Baseball cap or hat for sun protection
• Sunglasses
• Sunscreen and lip balm
• Insect repellent
• Topographic map and compass, and/or GPS device
• Trekking poles
• Toilet paper, and shovel for leave-no-trace guidelines
• Two sources of light — two headlamps, or one headlamp and one flashlight
• Extra batteries for light sources
• High-energy food and snacks — plan to consume a lot of calories. Bring enough food to last an extra day, just in case. If you are bringing dehydrated food, pack a camping stove
• At least 2 liters of water
• Iodine tablets in case water purification is needed
• Emergency reflective blanket
• Storm-proof matches to start fire
• Basic first-aid kit
• Bags to pack out trash
• Whistle
• Knife or multi-tool
Nate Goldberg, director of the Beaver Creek Hiking Center, has some great advice for anyone who wants to tread their boots on the mountain trails this summer: "Pack like a pessimist, and hike like an optimist."
As most know, or learn very quickly, Colorado weather can change dramatically at any time of the day. Pack thinking that you'll get caught in a torrential downpour, and then hike with thoughts of blue skies all day.
It's important to be prepared for whatever you may encounter on a hike, whether it's a thunderstorm, an injury, a snag in the route or even an animal.
---
---
Everyone who hikes must know the risks involved and the proper procedures to help prevent risks from becoming reality.
Procedures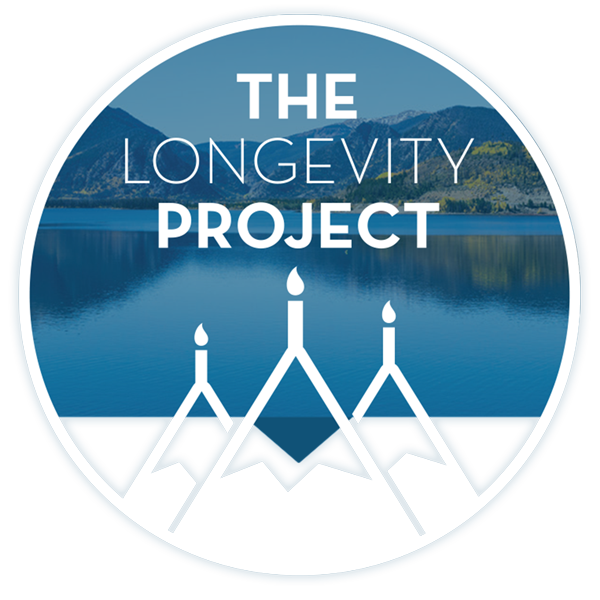 Participate in The Longevity Project
The Longevity Project is an annual campaign to help educate readers about what it takes to live a long, fulfilling life in our valley. This year Kevin shares his story of hope and celebration of life with his presentation Cracked, Not Broken as we explore the critical and relevant topic of mental health.
---
---
Miles Henson, president of Vail Mountain Rescue Group, said one of the most common things the team sees during rescues is general lack of preparation, which can be as simple as not having rain gear, warm layers, navigation tools or enough water.
Pay close attention to a detailed packing list to make sure you are bringing everything you may need. See the comprehensive list for a day hike alongside this article.
Before heading out on a hike, be mindful of how long you have been in the mountains so you can alleviate the risk of getting altitude sickness.
---
---
"Altitude affects people differently," Goldberg said. "Acclimation occurs in two to three days, but stay hydrated, drink alcohol in moderation if your goal is to bag a big peak, and give yourself a couple days to acclimate and build up to it."
Be sure to tell another person (who is not hiking with you) when you are expecting to be back and in cell phone service, and update them upon your return. Henson also said to leave an indication of your plans in the trailhead registry, and in your vehicle if it's parked there.
"Wherever you park, it's nice if you leave a note on your steering wheel or seat," Henson said. "Write where you have gone, what time you left and what time you are expected to be back. That way, if we have to come looking for you, we know how long you have been gone and what trail you planned to hike."
Weather
Pack warm layers, with a rain jacket and pants, because if it starts raining and the temperature drops, then staying dry and warm is very important.
Afternoon thundershowers with electrical storms are commonplace during summer in Colorado, so try to hike early in the day, and plan to peak mountains by noon at the latest.
"I think in general before you go hiking, you should check the weather for somewhere close to there, or that area, so you have an idea of what may go on," Henson said.
Always pay attention to dark storm clouds moving in, especially around peaks. Anytime you see threatening clouds in your area, see lighting or hear thunder, head back toward treeline — where there is tree cover — as soon as possible. You don't want to be the tallest object in the area, but you also don't want to hang out by a large tree. Make yourself as small as possible, and place your metal hiking poles (and anything else that could act as a lightening rod) aside from where you are.
Kids
Make hiking fun for kids, because the experience they have on their first hike may set the tone of how they feel about it moving forward.
Goldberg recommends bringing flower books and animal track books along to keep the kids intrigued about the adventure at hand.
"Make it fun and make it interesting," he said. "They are certainly not there for the workout. Look at the experience as quality family time, and understand you are only going to go as far as the kids want to go, and that's OK."
The Beaver Creek Hiking Center offers an activity called the Nature Valley Complimentary Hike, held from 11 a.m. to noon daily. It's 1 mile, one hour and geared toward families and lower-level hikers. The hike meets at Spruce Saddle and begins at the top of Centennial Express. No reservations are required.
Wildlife
The mountains are full of animals, and it's vital to respect their territory while making sure you stay safe.
"As a part of leave-no-trace, we try to educate people not to feed animals, like the birds and the marmots, and to observe them and let them stay natural in their environment," Goldberg said.
Talking to others in your party is a way to make noise on the trail to help scare animals, like black bears, away before an encounter. If you see a black bear, then be sure to get yourself out of the way of the bear's passage, then stand tall and firmly speak or yell at the bear to go away. Bear spray is optional to carry and use if the encounter gets uncomfortably close.
Mountain lions aren't spotted often, but if you do run into the large cat, avoid making eye contact, make yourself big, back away and never get in between a mom and cub.
Also, don't underestimate the animals that don't seem so threatening.
"In some of the hiking areas up here, sometimes you run across the sheep herds, and you don't want to get near them," Henson said. "The guard dogs they have are not friendly at all — stay well clear of them."
---
Support Local Journalism
---