Historian Hampton Sides coming to Edwards
Daily Staff Report
Vail, CO, Colorado

The Bookworm of Edwards will host acclaimed historian and best-selling author Hampton Sides on Monday evening at 6 p.m.
Sides is the author of "Blood and Thunder: The Epic Story of Kit Carson and the Conquest of the American West," an exploration into the Navajo tribe's resistance to westward expansion throughout the early parts of the 19th century, and the concept of Manifest Destiny. Sides also presents perhaps the most thorough character study of scout/trapper/killer/American folk hero Kit Carson.
An instant best seller nationwide upon its release, "Blood and Thunder" examines U.S. jingoism from multiple perspectives, most notably the Navajo people, who were decimated systematically in the name of the new American west. Assisting in the carnage was none other than Carson, a man who had taken Native American wives while assimilating to their culture.
---
---
Sides also penned the critical and commercial smash "Ghost Soldiers: The Epic Account of World War II's Greatest Rescue Mission," which was short listed for the Pulitzer Prize upon its release in 2002. Sides gives a riveting account of the covert operation that freed nearly 200 prisoners of war from a concentration camp in southeast Asia.
A resident of Santa Fe, Sides is the editor-at-large of Outside magazine.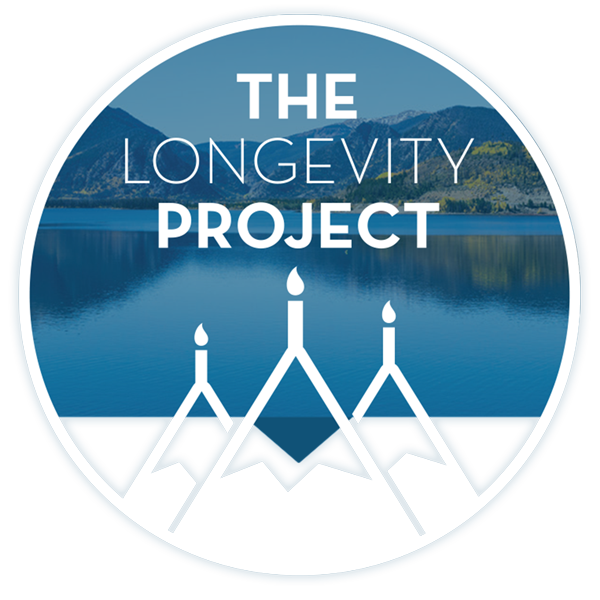 Participate in The Longevity Project
The Longevity Project is an annual campaign to help educate readers about what it takes to live a long, fulfilling life in our valley. This year Kevin shares his story of hope and celebration of life with his presentation Cracked, Not Broken as we explore the critical and relevant topic of mental health.
---
---
In anticipation of his visit to The Bookworm, Sides fielded some questions from store manager Stephen Bedford.
Q: What initially sparked your interest in 'Manifest Destiny,' the Navajo and Kit Carson? Was it simply living in the southwest, or has this been a passion project or point of interest for a while?
A: Well I've lived in Santa Fe for 14 years now, and it seems like a lot of places you go you seem to hear or see the name Kit Carson. I was intrigued by it because I didn't know if he was a good guy or a bad guy or what connotations his name held. When I started the project I found myself in some amazing places listening to stories told by Navajo people. It got to the point where he was either a genocidal maniac or a hero. The more I got into the project, the more it became interesting, historically and personally, than I ever expected.
---
---
Q: What kind of research did "Blood and Thunder" entail? You hinted at speaking with Navajo people, so were you visiting a lot of remote, off-the-grid places?
A: There was a lot of traveling. A lot. I put 20,000 miles on my Jetta for this project. But I wanted to follow in Kit Carson's footsteps. I'm the type of historian and writer who doesn't like to just read about people and events. I like to go to the places, and get a sense of time and place. I spent a lot of time along the Santa Fe trail, the Oregon trail, a lot of old forts, and lots of time on Navajo reservations. It was definitely a road trip, but one I've wanted to take for years. It's not a stretch to say that any road trip in the West is of historical significance, but at least it was business expense.
Q: What was the reaction to the book upon its initial release?
A: I think, for the most part, the Navajo people are clear in what they think of Kit Carson and the events that unfold in the book. I definitely wasn't out to try to change any of that. I've done a lot of talks on reservations, and the reaction has been very positive. I did have one woman tell me she would take my book home and use it as target practice, but other than that one incident its been great. I have a lot of respect for the Navajo people, their traditions, and oral histories, and I think that shows in the book. I also think I've been one of the few historians to piece together their history from their perspective.
Q: Has the legend of Kit Carson became the template for mainstream media's notion of the wild, untamed mountain man? It certainly seems like movies like Jeremiah Johnson and, most notably, Dustin Hoffman in Little Big Man crib heavily from the facts that come through in the book.
A: I think he's definitely been an influence and precursor to the entire genre of the 'Western Hero.' He existed in a time before the cowboys and 10-gallon hats, but there seem to be a lot of elements of him in comic books, novels, silent pictures, talking pictures, and just every facet of that genre. His personality traits seem clear in a lot of heroes from books and movies. Kit Carson was a laconic man of action. He had the capacity for violence and vindictiveness, but I don't know if the wholeness of his character and actions had been captured until now, I hope.
Q: Do you think we'll see a representation of him that could appeal to the masses in a non-book form?
A: Well, the book was just optioned by DreamWorks and there's a screenplay and a green light, which is exciting. There have been a lot of meetings, but that's just such a foreign world to me that I'd just hope to stay on as a historical consultant. There are a lot of 'ifs' with the book becoming a movie, so who knows what'll happen. I just hope that if it happens that they portray everything with firm historical accuracy.
Q: With 'Ghost Soldiers' being such a huge hit on a lot of levels, was there a pressure to one-up yourself, or did you just try to treat 'Blood and Thunder' as a totally separate entity?
A: I think anyone that makes music or art or a book fears that the follow up won't be as successful. I mean, 'Ghost Soldiers' was a huge hit. It sold a lot of copies, and that surprised me and it changed my life forever. But when I prepared for 'Blood and Thunder' there was definitely a sense of 'what if this flops?' So, yeah, I felt some pressure but I figured if I worked hard, and was equally ambitious, then it would take care of itself.
Q: Have you started a new project, or will you just see where 'Blood and Thunder' takes you for the next few weeks or months?
A: Well, I've already started my next project. It's about the assassination of Martin Luther King Jr., and the search for his killer, James Earl Ray. But, I think, really it's a biography of Memphis, which is where I grew up. I've got a lot to handle with the assassination, the Civil Rights movement, the blues, and so on. I've just started doing a lot of reading and getting ready for interviews.
---
Support Local Journalism
---