Home rule charter commision: District 2 candidates
1) Who are you?Dick Bourret, Edwards, retired commercial real estate broker, current member of the local Salvation Army and Habitat for Humanity boards of directors.2) Why do you want this job?Its time to take a look at how the county is governed, and how growth will affect our future. Also, there is a lack of representation in the county, especially for the people in Basalt and El Jebel.This is an opportunity to look at the future of the valley.3) What would you like a draft charter to look like when the commission has done its work?Ill go into this with no biases or preconceived conditions. But I expect to see better representation for all of the voters in the county. I also expect to see the county take advantages of all the opportunities we can.
1) Who are you?Pete Buckley, Avon, engineer and small business owner2) Why do you want this job?The political system in Eagle County is not representing the interests of our working families nor of the small business owner that creates jobs here in Eagle County. Re-writing the county charter is a way to try and represent the interests of the little guy vs. the big guy and his fat checkbook.3) What would you like a draft charter to look like when the commission has done its work?We need to eliminate the career politician in Eagle County and the poor representation we have because of it. Currently, a commissioner makes about $55,000 per year. That's $165,000 a year for the three commissioners we have now. What's needed is seven commissioners making $20,000 each representing the interests of their particular county "ward" where they were uniquely elected. The commissioner job then becomes part-time for the most part, and the interests of all parts of the county are more fairly represented. This plan also allows the working man or woman to campaign and win in their ward, without having to raise tens of thousands of dollars to run a campaign for one of three spots.
1) Who are you?Im Kathy Chandler-Henry, a resident of Eagle. I was born and raised here, and after about a 20-year hiatus, returned to the county in 1992. I own and operate Black Diamond Survey Research, a market research, strategic planning, and group facilitation business. My husband and I own Brush Creek Electric, an electrical contracting company. I was the director of institutional research at Colorado Mountain College for 23 years, working out of the central administrative offices, and a part-time teacher at the Vail-Eagle Valley Campus.2) Why do you want this job?My educational background is political science I have masters degrees from Duke University in political science and health administration. My work experience has been in research, policy planning, group facilitation and business administration. I believe that background gives me a good combination of skills to apply to the exciting opportunity we have in Eagle County to draft our own charter for governance. Im an advocate of public service, I work well with others, and I have the time to commit to researching home rule and presenting a well-thought out and complete charter to voters next year. 3) What would you like a draft charter to look like when the commission has done its work?I believe the charter should be an elegant, readable document that focuses on the big policy matters of the county and not the minutiae. Were an independent and intelligent citizenry here, and a home rule charter gives us a chance for local determination of what we hold near and dear. We have examples to follow from other home rule charters, and we can take inspiration from the U.S. Constitution, a living document that has promoted democratic self governance since it was written. I have no preconceived notions of what the particulars of the charter should be, and I believe going into the process with an open mind is crucial to the best outcome of the commission. In short, I believe the charter should look like us unique to Eagle County and allowing us to thrive and prosper.
---
---
1) Who are you?For the past 12 years Ive been a full-time resident in Edwards. Im a Denver native and spent 25 years building and running a couple of companies in corporate communications and high tech. I am the current president of the Berry Creek Metro District and serve as the executive director of the Vail Valley Economic Council on a pro bono basis.2) Why do you want this job?Serving on the charter committee would be a uniquely challenging assignment. Rarely does one have the opportunity to have direct involvement in drafting a potential governmental structure.3) What would you like a draft charter to look like when the commission has done its work?The clear driver of the home-rule initiative is to focus on expansion of the board of county commissioners. However, a home rule charter requires a complete delineation of county government responsibilities. These are significant details that need to be carefully evaluated. I will keep an open mind to evaluating these issues as they come up in the process.
1) Who are you?Charlie Wick, Eagle, investment representative with Edward Jones.2) Why do you want this job? To look in depth at the possibility and need of having five county commissioners instead of the current three, and also to study applicable areas where more local control in the unincorporated areas of Eagle County is desired over existing statewide statutes.3) What would you like a draft charter to look like when the commission has done its work?If the answer to the above is affirmed, a charter document for Eagle Countys future.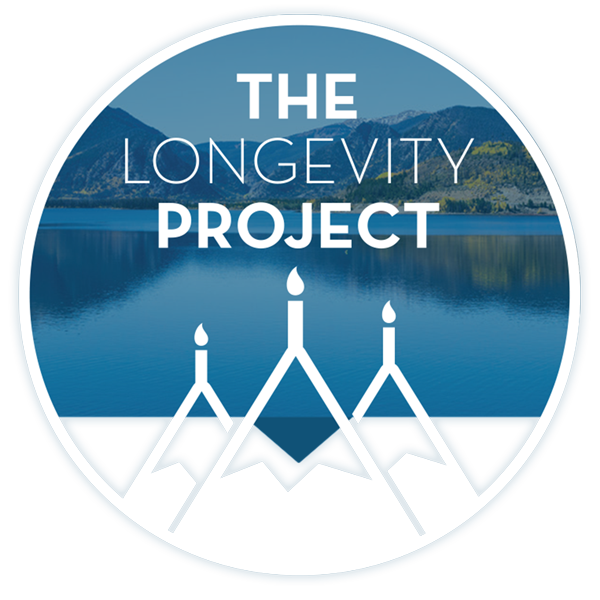 Participate in The Longevity Project
The Longevity Project is an annual campaign to help educate readers about what it takes to live a long, fulfilling life in our valley. This year Kevin shares his story of hope and celebration of life with his presentation Cracked, Not Broken as we explore the critical and relevant topic of mental health.
---
---
1) Who are you?I am the mayor of Avon, chairman of the Eagle County Regional Transit Agency board, chairman of the County Open Space Committee and a retired business executive.
My business career included high-technology assignments as well as operations and management of a global corporation. I also served as a captain in the Army Corps of Engineers, including a tour in Vietnam.2) Why do you want this job?Exploration and consideration of home rule is an essential process that should be undertaken by Eagle County. We have to better understand how to manage today and in the future. Questions about how best to manage growth, economic development and quality-of-life challenges are already before us and will intensify in the future. The ways that we structure county government and manage it have an influence on whether or not we succeed in dealing with these challenges. My business and technical experience and skills can help the charter commission deliver the very best possible draft for voter consideration. 3) What would you like a draft charter to look like when the commission has done its work?Just what the draft charter will look like will be the result of the hard work of 11 elected members and is not something that can be defined up front. There are many, many variables that the commission will have to consider and take a position on, and then propose one option to the voters. To me the most critical issue is the composition of the board of county commissioners. One option is a five-commissioner board elected by district and without party affiliation. Five commissioners will allow a complete study of issues and better discussion of a broader range of ideas and options. Five commissioners give more manpower to interface with our towns and communities and participate in broader issues at the regional and state levels. Also, with five commissioners two are permitted to informally discuss and exchange ideas, something that is not possible with only three commissioners. Without the burden of required political affiliation citizens can become candidates for the board of county commissioners through a simple petition process, just as town officials do. This will allow more choice to us as voters and will allow good candidates to run for election without having to espouse any particular political party ideology and without our being limited to one candidate per party.Vail, Colorado
---
Support Local Journalism
---