Home rule is right
Ron Wolfe
Special to the Daily

Home rule and the redrafted charter are right for Eagle County and should be adopted by all voters. The charter improves Eagle County government by:
– Providing five county commissioners instead of the current three for fairer geographic and ideological representation;
– Creating better diversity of approaches and stronger checks and balances on commissioner decisions, and
---
---
– Giving citizens for the first time the right to place issues on the ballot or overturn bad legislation through petition.
Unfortunately, the home rule question is once again clouded by a thick fog of misinformation and distortion. Here are the facts: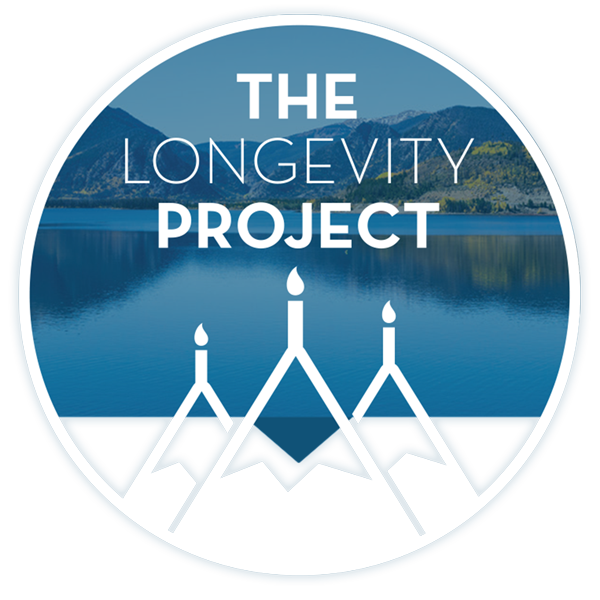 Participate in The Longevity Project
The Longevity Project is an annual campaign to help educate readers about what it takes to live a long, fulfilling life in our valley. This year Kevin shares his story of hope and celebration of life with his presentation Cracked, Not Broken as we explore the critical and relevant topic of mental health.
---
---
Background: In 2005 we voted to explore home rule. We elected a bipartisan commission representing all parts of the county to draft a charter. They did that, and we voted it down by less than 750 votes. We said "no" to that charter and not to all charters. The commission determined why some of us said "yes" and others said "no." Now we are going to vote on a revised version that keeps the parts we want and fixes the objections we had.
Second vote: Because of the importance and complexity of home rule charters, the Colorado Constitution provides for making revisions and taking a second vote. In Eagle County, this will be done for a cost of only $25,000 to $30,000, or about 60 cents per person. That is not a lot of money in our $100-million county budget and is a very small price to pay to move us to a more effective and modern form of governance.
Big government: Big government is measured by how many taxes are levied, how many programs are funded and how many pork barrels are filled " not by the number of elected representatives who serve us. Both our Colorado and federal houses of representatives grow in numbers as our population grows. Yes, we will eventually grow so that five commissioners can be elected, but that is 10 to 15 years away and we need better government to make critical decisions now that will affect our county long into the future.
---
---
Power to the people: Citizens do not now have the power to call for a vote on a topic of concern " only the commissioners can place a question on the ballot. Under home rule, through the initiative process, we voters will have this power. We do not now have the power to call up legislation enacted by the county commissioners for voter review and decision. Under home rule, we will have that right through the referendum process. The requirements for petitioning an initiative or referendum are demanding, and rightfully so. If the issue is valid and significant, it will be easy to get the required support. If it is foolish and unimportant, then the hurdles will not be met. Through home rule "we the people" get a better balance between representative and direct governance.
Roles: What are the roles of commissioners and the county manager? The commissioners are the policy makers, much like the board of directors functions in a corporation. The county manager is the chief operating officer and implements policies and makes them happen, again like in a corporation. This works fine all over America and is exactly how home-rule towns like Avon and Vail are structured and operate. This definition of responsibilities helps to keep staff protected from political whims, favoritism, and emotionality of elected officials.
Representation: Geographic representation is important, but not the only aspect of "representation." Perhaps more important is "intellectual representation."
Two more commissioners will add quality, richness and thoroughness to the commissioners' considerations and decisions. We would less likely get decisions and spending that cater to a single commissioner's agenda.
By the way, we would get better geographic representation.
Ethics: We do need a tighter and more definitive ethics policy as included in the charter. Opponents tell you that the prevailing state statute is good enough. It isn't. State statutes require proof "beyond a reasonable doubt" that an inappropriate or illegal act has been committed by a commissioner. That's a demanding standard and tough case to make and didn't prevent our concerns and suspicions about some decisions in the past. Home rule adds the requirement that our commissioners comply with both the letter and spirit of the laws and policies of government.
Also added is the requirement that they conduct themselves with civility and respect each other, the county staff and us " decorum that we do not always see.
Campaign contributions: The most recent scare tactic is that under home rule, wealthy undisclosed donors can "buy a candidate" into office. No they can't! Under state statutes, including February 2007 changes, a home-rule charter can adopt campaign finance regulations more demanding than state statute and could exempt itself from disclosure rules. Neither direction has been taken. Section 6.6 of the proposed charter specifically says "campaign contributions and expenditures shall be regulated by state statute." The charter adopts absolutely no provisions that would allow political parties to collect and spend money without disclosing donors and recipients.
As a voter and an elected official of a home-rule town, I support adoption of the home rule charter for Eagle County. For further facts, visit HomeRuleFacts.com. And vote "yes" when your ballot arrives.
Ron Wolfe is the mayor of Avon.
---
Support Local Journalism
---