How early is early education?
Carrie Click/Special to the Daily

Editor's note: The is the fourth in a five-part series by the Glenwood Springs Post Independent on the options and choices facing parents of preschool-aged children in the region.
Little Eva is just 2-weeks-old – and already she's on a waiting list for child care.
Eva's parents, Nancy Pierce and Bob McDonough of Aspen, have been through this before. Their firstborn, Maya, now 4, was on a waiting list for child care six months before she was born.
---
---
"With Maya, I planned to return to work soon after she was born, so I was looking for infant care and later, preschool," Nancy said. "It's the same situation with Eva."
Nancy said she visited lots of child care centers and preschools before she decided on the one she felt would be best for her daughter.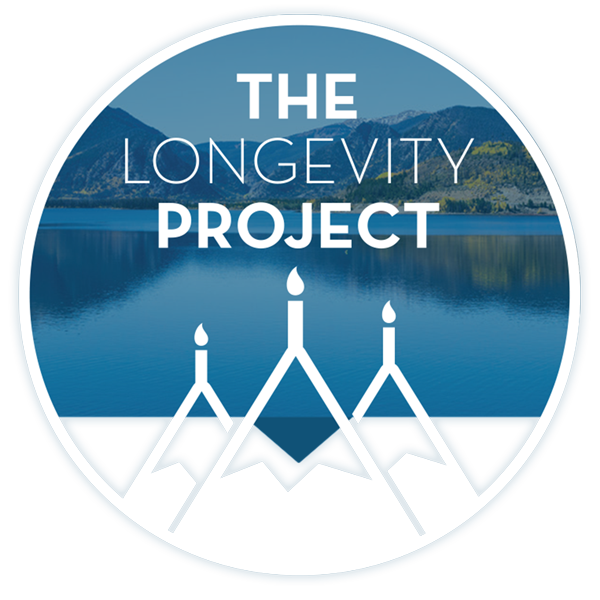 Participate in The Longevity Project
The Longevity Project is an annual campaign to help educate readers about what it takes to live a long, fulfilling life in our valley. This year Kevin shares his story of hope and celebration of life with his presentation Cracked, Not Broken as we explore the critical and relevant topic of mental health.
---
---
"I looked for cleanliness," she said, "and how the teachers and director interacted with children. I also looked for learning opportunities, and how the classes were set up."
Nancy found the ideal center through Bob's work. He's an Aspen Skiing Co. ski patroller, and at the time, the company was running a child care center for employees and non-employees.
Nancy liked the look of the center and the way the kids interacted. She liked the director and the teachers. And there was a financial benefit, too.
---
---
"At the time Maya was a baby," Eva said, "we got a discount for being an employee family. It was $30 a day versus $35."
But when the Skico shut down the center, a group of parents joined together with director Christina Holloway and six teachers and formed their own non-profit child care organization. Now called Roaring Fork Kids, both Maya and Eva will attend the center once mom heads back to work.
Individual choice
It can be one of the most complex decisions parents can make: where to send little Johnnie or Janie for child care – or whether to send them anywhere at all.
Today's parents of young children face a wider range of choices than ever before. The advancements in early childhood development research, coupled with the need most parents have to work outside the home, has created numerous options for filling a child's time in the years before kindergarten.
That's good news, but making the best decision for a child can become overwhelming when mom and dad face finding the right fit – socially, educationally and financially.
For Elizabeth and Jon Lowe of Frisco, the decision involved trading places when their son Jake, now 2-1/2, was born.
"I decided to stay home with Jake for the first year and a half," said Elizabeth, who took time off from her job at the Summit Daily News. Now Jon stays home with his son, and sends him to child care a few days a week so he can work part-time.
Elizabeth literally did her homework in picking the right child care setting for her son. When she was pregnant with Jake, she attended a continuing education class for licensed child providers.
"I eavesdropped," she said with a smile. "The class was open to parents. I didn't know what I wanted to do about child care, so I attended a few classes to learn what the issues are."
At the workshop, Elizabeth met Sandy Novotny, who runs a licensed child care business out of her home, within walking distance from the Lowes home.
"I spent a couple hours at her house watching her interact with the children," she said. "She's wonderful with children. And I got lucky. A while after Jake was born, right about the time I was thinking I could use a day off, Sandy had an opening in her program."
For the future, the Lowes have Jake on a waiting list at the Frisco Elementary School preschool, though Elizabeth says the waiting list is long. However, Elizabeth wants to make sure Jake continues in an early childhood education program once he's older.
"The social interaction is really good for Jake," she said. "He's learning how to share and not to let kids take toys from him. He's got his little friends there. It's been really good for him."
"It's really an individual choice," said Lynn Renick, director of Garfield County Social Services in Glenwood Springs. "Not everyone chooses to put their children in preschool. Some parents bring someone into the home to watch the children, and others have extended families who can help care for the kids."
Ironically, parents face one of the most complex decisions about their child's care and development during a time when the child's brain is growing faster than at any other time in life. Added to that, a parent's decision about a child's care is never so complicated as during the preschool years.
Once a child reaches kindergarten age, the biggest question is often whether to send the child to public or private school.
Not so during the preschool years. Choices range from keeping the child at home to paying high tuition fees for an expensive, exclusive preschool education.
School readiness
Sherri Seimarco is the director of the Lake Dillon Preschool and Early Learning Center in Dillon. She said in her more than dozen years as an early childhood educator, she's watched the pressure grow on parents to prepare their young children for kindergarten – and beyond.
"There's societal pressure aimed at these parents," she said. "And there's a real debate about this pressure to start academics early. Parents may read a magazine article or a book and decide that they need to push their young children to keep up.
"My opinion is that academics aren't appropriate for children under 6. We explain to parents that more important than academics at preschool age is the child's social and emotional development," she said.
Carbondale parents Debbie and Tim Braun agree that exposing young children to a routine –and a consistent one at that –is essential for healthy development.
Their son, Cooper, 3, attends Roaring Fork Kids in Aspen, which has infant, toddler and preschool programs. The Brauns plan on Cooper, and later, their baby daughter, McKinley, rising through the ranks of the school until they reach kindergarten.
"It's so important that children have a structure and a routine," said Debbie. "We get that with Roaring Fork Kids, from the consistency of the kids in the classroom to the teachers and director."
Seimarco said she believes that a high-quality preschool can provide just that.
"Preschool should be interesting, fun and wonderful," she said. "There needs to be more understanding about the importance of age-appropriate education and social experiences in the media so parents can make informed decisions about their children's early educational experiences."
Those early childhood learning experiences – like exposure to different experiences and learning how to learn – aren't always easy to measure on a test or in a study.
"It's easy to measure how well a child can spell or how many letters a child knows," said Carolyn Reihe, director of the Rural Resort Region Consolidated Childcare Pilot Program in Vail.
"It's much more difficult to measure how well a child is learning to share, or cooperate with others," she said. "Yet at the preschool level, research shows those social-emotional issues are the ones that are most important to a child's overall development."
Unlicensed care harder to gauge
Parents face one main distinction right from the get-go when they're deciding about child care: licensed or unlicensed care.
"Of the two, unlicensed care is generally becoming endangered," said Lynn Renick, director of Garfield County Social Services in Glenwood Springs. "There's no way to monitor this type of care. People take children into their homes, but without licensing, there's no way to tell if there's proper staffing, and if safety issues are addressed."
Still, Kathleen Forinash, director of Eagle County Social Services in Eagle, points out that unlicensed child care isn't illegal – as long as providers follow certain criteria.
"According to Colorado state law, all license-exempt child care providers may provide child care in their home to one other family's children besides their own at the same time," Forinash explained.
But she added that it's difficult for social services agencies to know exactly how an unlicensed provider relates to children or deals with safety concerns.
"The provider may switch the TV on all day and tell the kids to be quiet," she said. "It's tough to regulate."
State licensing doesn't ensure quality either, though certain standards must be followed in order for a child care provider to be licensed.
"We're really pushing for providers to get licensed," said Carolyn Reihe, director of the Rural Resort Region Consolidated Childcare Pilot Program in Vail, a state-funded child resource agency.
Reihe's agency serves Pitkin, Eagle, Garfield, Summit and Lake counties, and aims to provide high-quality, affordable access to up-to-date child care information. Reihe only gives information out about licensed providers to parents.
"Getting licensed is not all that difficult," said Reihe. "It's not much of a funding issue for a provider, and demonstrates that providers have a certain number of hours attending workshops and classes in child development and child care. It also demonstrates that they renew those hours on a regular basis."
---
Support Local Journalism
---