Hunting for Hollywood's best films in Eagle County this winter
Charlie Owen, CO, Colorado

Just like the changing of the seasons, the shift from Hollywood's mindless summertime blockbusters to the more serious and challenging films looking for Oscar nods is just as inevitable. And while there are a few bleak, intense (think "No Country For Old Men" and "There Will Be Blood") films on the horizon, there are also plenty action, adventure and romance flicks worthy of your time, as well as a golden statue.
Here are six not-to-miss movies to check out while the snow is falling outside.
Release date: Nov. 14.
---
---
Rated: PG-13.
Stupid title aside, the 22nd Bond film will continue to focus on the edgier, less-refined version of the hero introduced to us in 2006's "Casino Royale." Daniel Craig reprises his role as the legendary super spy, and "Quantum of Solace" picks up where "Casino Royale" left off, with Bond in pursuit of the bad guys of the Quantum organization " a group of environmental terrorists in the nasty business of overthrowing governments and taking over the planet's natural resources.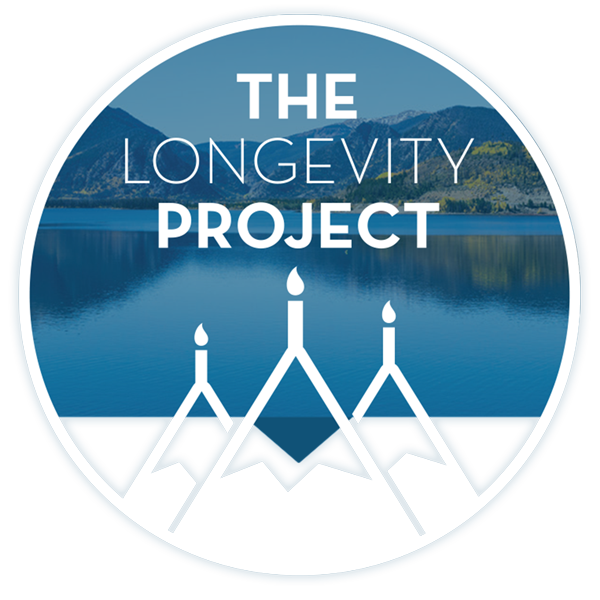 Participate in The Longevity Project
The Longevity Project is an annual campaign to help educate readers about what it takes to live a long, fulfilling life in our valley. This year Kevin shares his story of hope and celebration of life with his presentation Cracked, Not Broken as we explore the critical and relevant topic of mental health.
---
---
He's also out for revenge for his dead lover Vesper Lynd (Eva Green), and in typical 007 fashion we're introduced to a new Bond girl " Camille (Olga Kurylenko) " as he tries to uncover a mysterious plot that takes him around the world in pursuit of corporate baddies and other crooked government agencies.
Expect more pulse-pounding action, chase scenes and bloody fights to the death as the franchise continues to Jason Bourne-ify itself.
Release Date: Dec. 12.
---
---
Rated: NR.
A remake of a classic sci-fi movie about giant robots, impending planetary destruction and mankind's own self-made demise isn't the best recipe for holiday cheer, but neither is fruitcake. Keanu Reeves plays a mysterious visitor from another planet here to warn the human race that if it doesn't find a way to harmonize with nature, it will be wiped out. This new film is a reimagining of the 1951 classic, which played heavily with Cold War -era themes like atomic energy, worldwide war and human destruction of things misunderstood. Updated to play on people's modern fears of global warming and disappearing natural resources, this version of "The Day The Earth Stood Still" promises to be darker in tone and obviously have a much bigger special effects budget. If director Scott Derrickson ( "The Exorcism of Emily Rose") can pull it off, this film might be the best way to take your mind off where you fall on Santa's naughty or nice list.
Release date: Dec. 25.
Rated: PG-13.
Another comic book adaptation, "The Spirit" revives Will Eisner's beloved crime fighter for a new generation. Gabriel Macht plays Denny Colt, a cop killed in the line of duty, then returns to Central City to fight crime as "The Spirit." He's up against The Octopus (Samuel L. Jackson), his arch nemesis who has one goal: Destroy Central City. Frank Miller has taken the director's reins on this project and it will look much like his previous work on "Sin City" and "300." It's a perfect fit for a character like The Spirit, who has been resurrected from the dead to battle the forces of evil while fighting his own feelings for a bevy of beauties, some good, some bad.
Miller's "Spirit" will be shot like a film-noir with heavy shadows, significant use of bright and dark colors and staggered dialogue. Think "Casablanca" meets "Batman."
Release Date: Dec. 25.
Rated: PG-13.
They worked great together in "Fight Club," but now director David Fincher and Brad Pitt team up for another project about as far away as you can get from violent male split personalities and back-alley brawls. "The Curious Case of Benjamin Button" should be a curious film indeed. Based on the short story by F. Scott Fitzgerald, the film tells the tale of Button (Pitt), a man born in a 70-year-old body with a mind to match who ages backwards until his death as an infant.
And while Button ages in reverse, everyone else in his life, including his lover Daisy (Cate Blanchett), grows old. Expect the film to deal heavily with themes like the timelessness of love and the inevitability of death. Fincher, known for his highly creative direction in films like "Seven" and "The Game," probably won't let this film become the "Forest Gump" for old people, as he's been quoted as saying it will be dark and romantic. The dark will likely overshadow the romantic, though.
Release date: Dec. 26.
Rated: PG-13.
'Twas the night after Christmas, and all through the house, not a creature was stirring, except Nazi soldiers with a plan to assassinate Hitler. What?
Tom Cruise plays Colonel Claus von Stauffenberg, a German Nazi injured during a mission in Africa. The Colonel returns home only to help form Operation Valkyrie, Hitler's insurance plan for the continuation of the Third Reich in the case of his death.
There's only one problem: von Stauffenberg doesn't want to see Europe destroyed in a world war, so he secretly aligns himself with the German underground resistance where its determined that he and other soldiers will use Operation Valkyrie against Hitler by assassinating him and overthrowing the Nazi government from the inside.
When it comes down to von Stauffenberg having to kill the Fuhrer himself, he realizes just how high the stakes are not only for himself and his family, but his country and the world.
"Valkyrie" was originally set to be released in August, but was pushed back due to summertime competition. Let's hope it was worth the wait.
Release date: Jan. 23.
Rated PG-13.
Every year there has to be a movie about a down-on-his-luck guy who loses everything only to be given a second chance at redemption through finding true love.
Kicking things off early in 2009, "Last Chance Harvey" is that film.
Dustin Hoffman plays Harvey Shine, a jingle writer from New York who loses his job after flying to London for his daughter's wedding where he's told she's chosen her stepfather to walk her down the aisle instead of him. The humiliation just continues to stack up so Shine heads for the bar where he meets " you guessed it " a woman he can relate to. That would be Kate (Emma Thompson), a workaholic with no love life. The two hit it off and " well, you know where this is going.
This looks like "Before Sunrise" for lonely baby boomers, but the always charismatic Hoffman and Thompson should make it at least funnier and more cynical than other romantic comedies.
High Life writer Charlie Owen can be reached at 970-748-2939 or cowen@vaildaily.com.
---
Support Local Journalism
---